When we visited Shirokane in Minato, Tokyo, we spent time at a restaurant called Toritei. Toritei is a place where they mainly handle chicken from Kumamoto.
It is a five minute walk from Shirokane-Takanawa Station of the Mita Line and Nanboku Line. It takes a minute from our Tokyo branch, and we visit here often when we come to Tokyo.
Side Note: We got permission for photography.
Here is the outside view of the restaurant.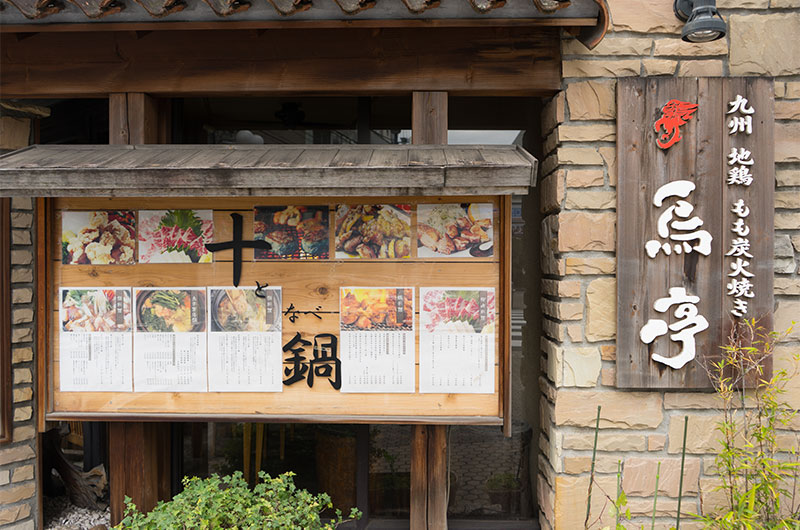 Let's have a look inside. The insides are made of natural wood, so we can have a relaxing time here.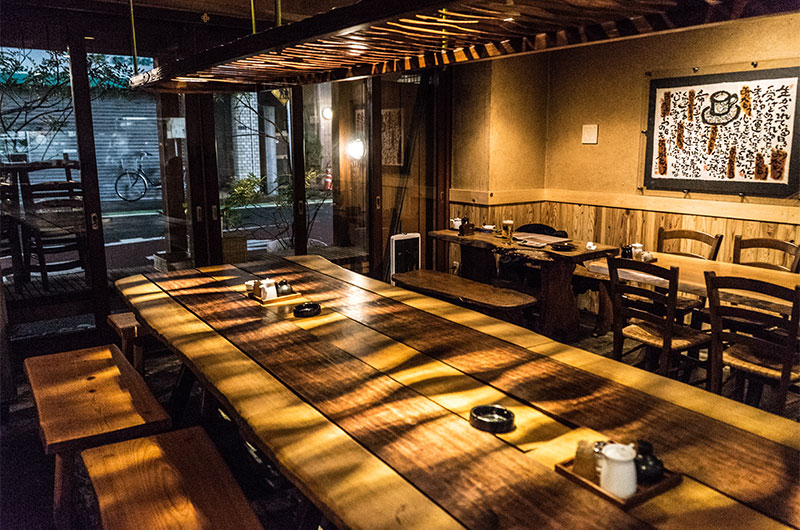 There is also a private table so people can enjoy various kinds of parties.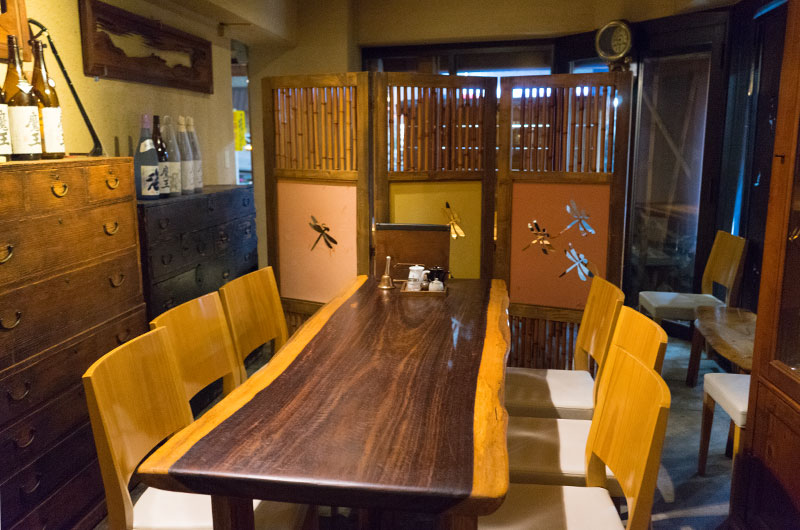 First, we ordered barbecued thigh cubes for one hundred grams. As we got to see the kitchen, the fire was dancing aggressively on top of the stove.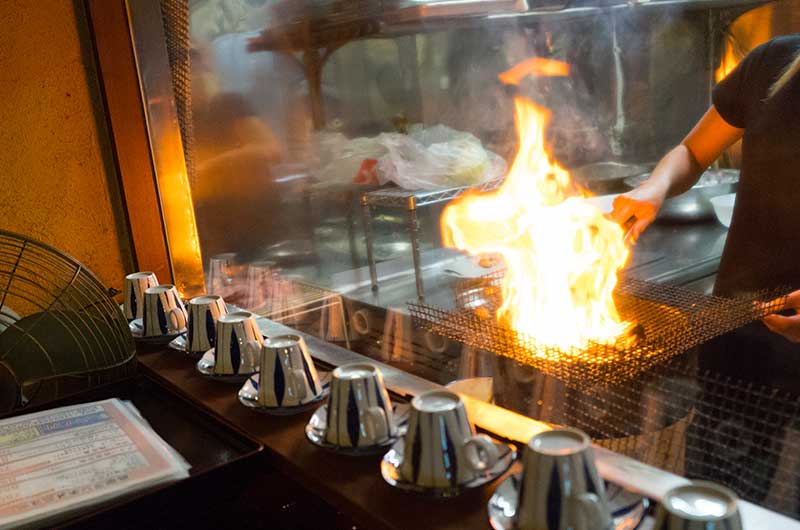 Here comes the thigh cubes that we were talking about.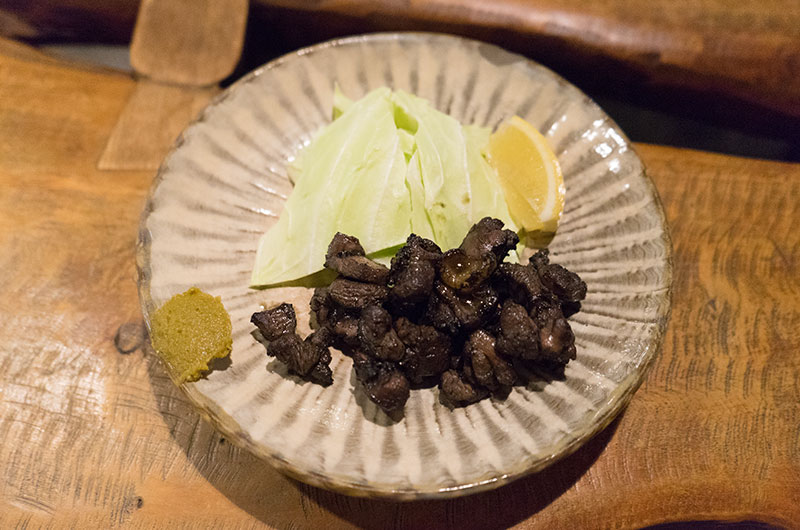 The salt creates a rich flavor and the chicken is well heated.
Next, we have seared thighs.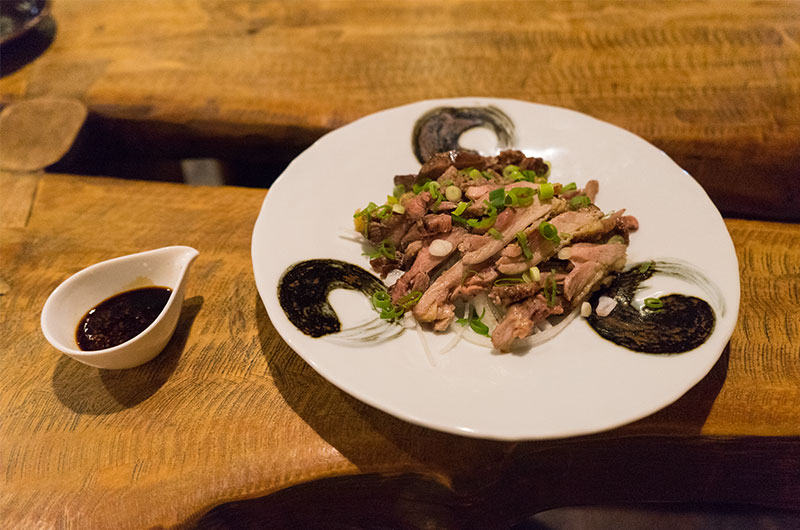 It's up to your choice whether you dip into the garlic soy sauce or pour the sauce on the plate.
The onion below is a great teamwork with the chicken.
Here is a different kind of grilled thighs.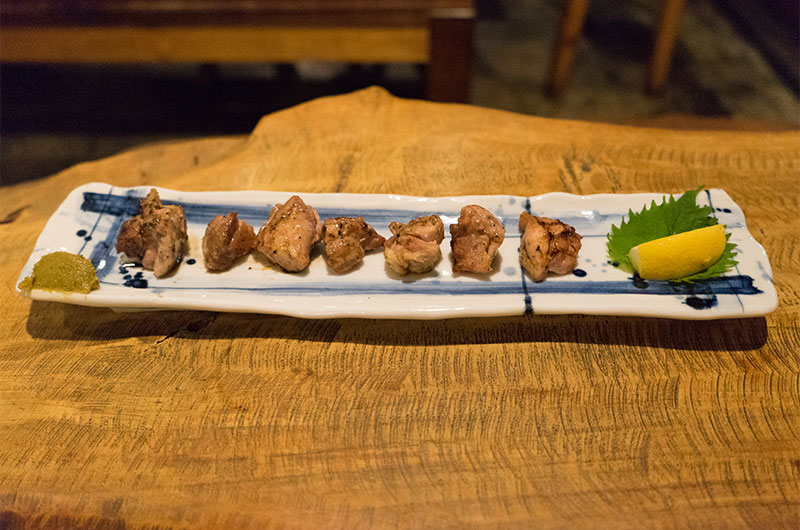 This menu uses a special brand called Amakusa Daioh, one of the most delicious chicken in Japan.
What we have next is chicken sashimi set.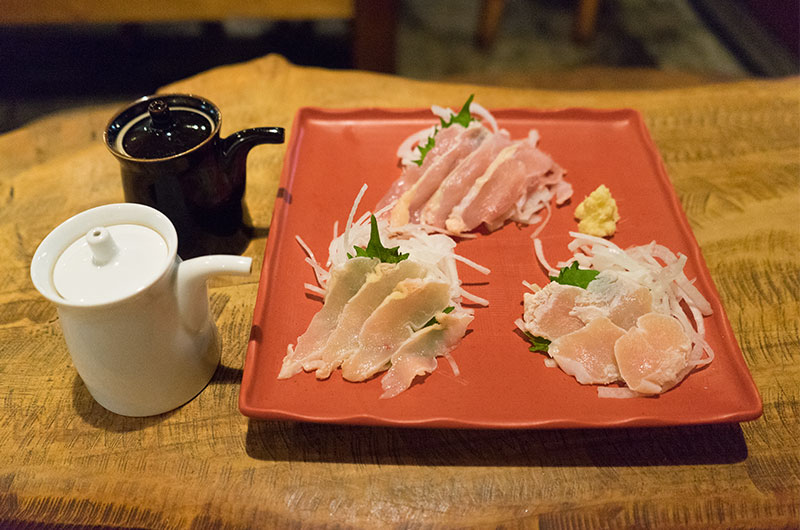 This chicken is handled safely to eat raw.
This plate comes with two types of soy sauces. You may choose either one.
Now we have the hot pots.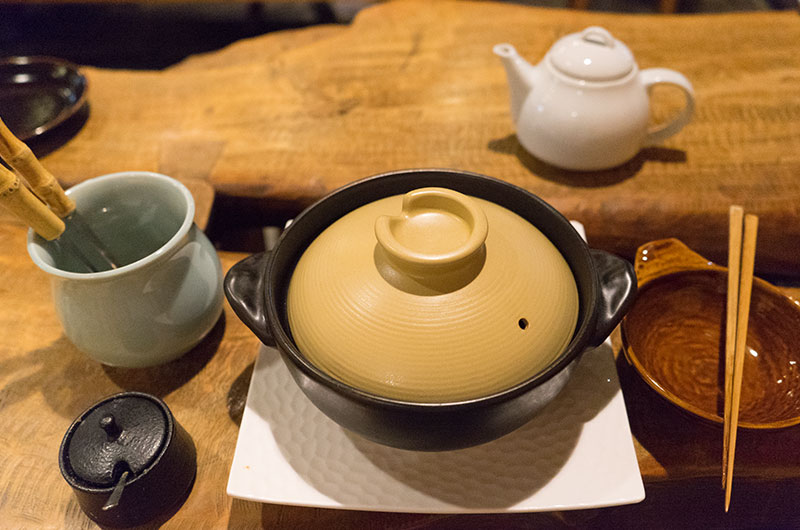 This is a special menu. Here is the chicken meatball pot.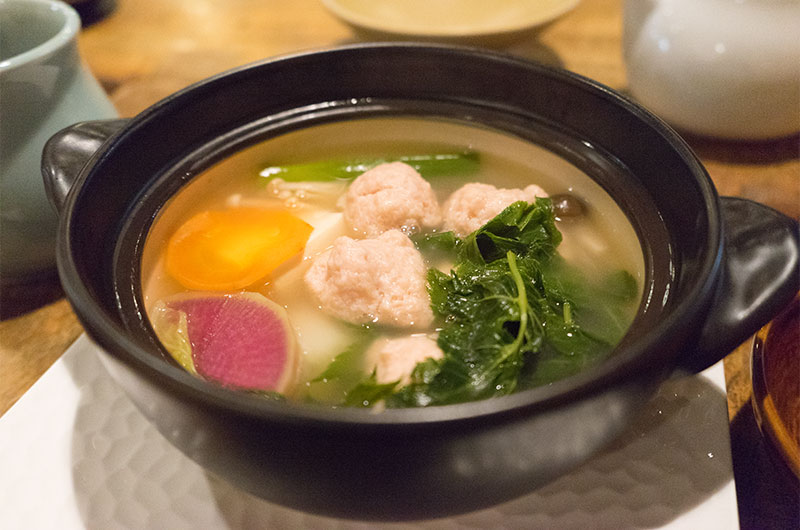 The chicken broth has a smooth and light texture. The chicken meatball is very chewy.
One of our favorite menus at Toritei is fluffy oyakodon. Since it takes time to cook, this menu is limited for dinnertime.
As we ordered too much, we didn't order oyakodon this time, so we don't have any photos of this menu. However, we recommend you to order one once you get to visit here.
Here is the menu.
The first page is the Kumamoto chicken menu.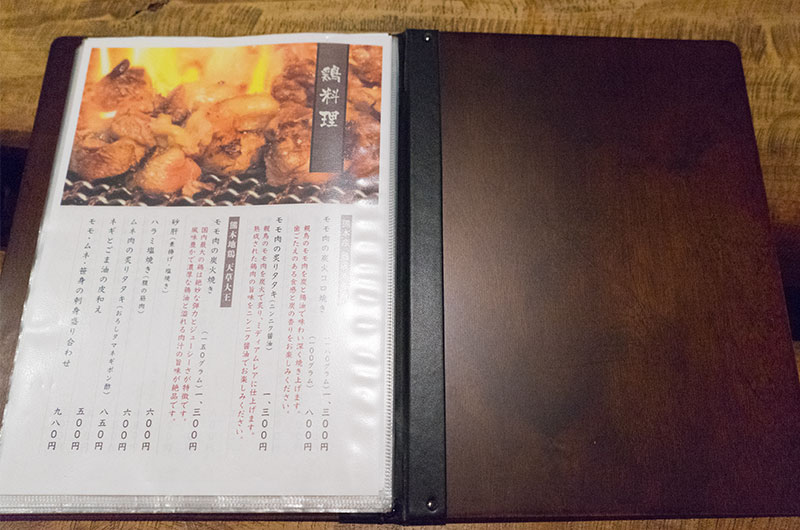 The second page is the horsemeat menu.
The third page is the vegetables.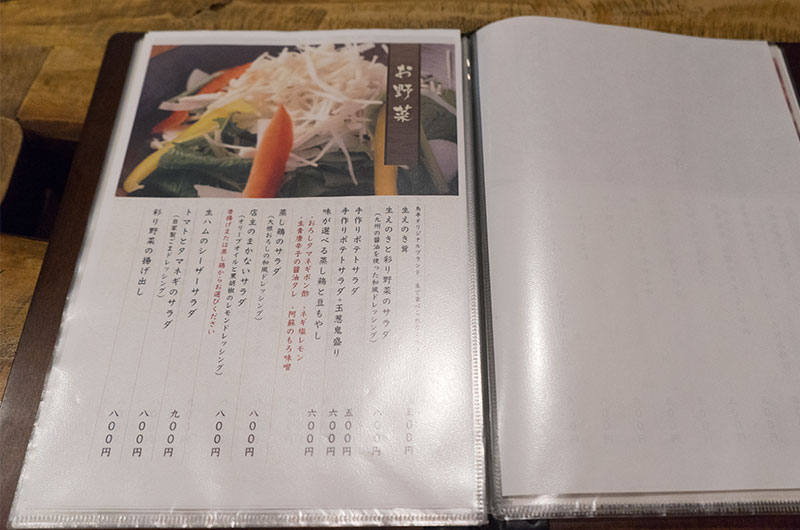 The fourth page is the rice and desserts section.
Fried chicken and oyakodon will be on this page.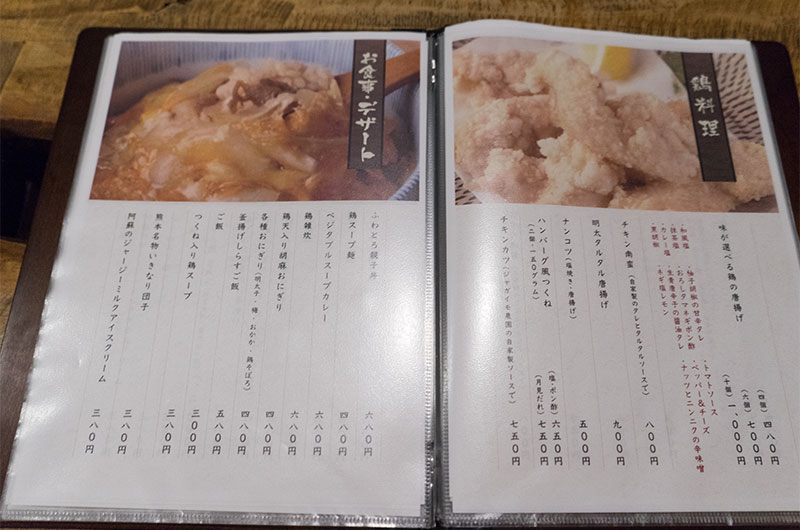 The fifth page is the hot pots.
There are many hot pots to choose from!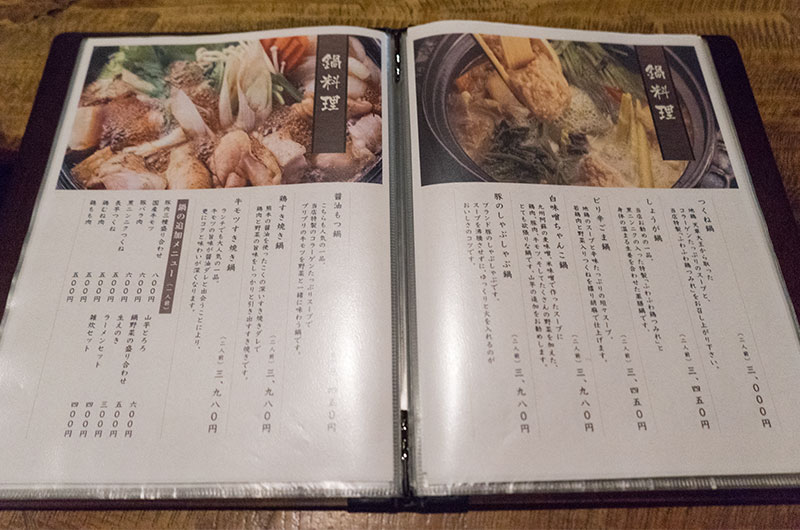 On the sixth page we have wine and more hot pots.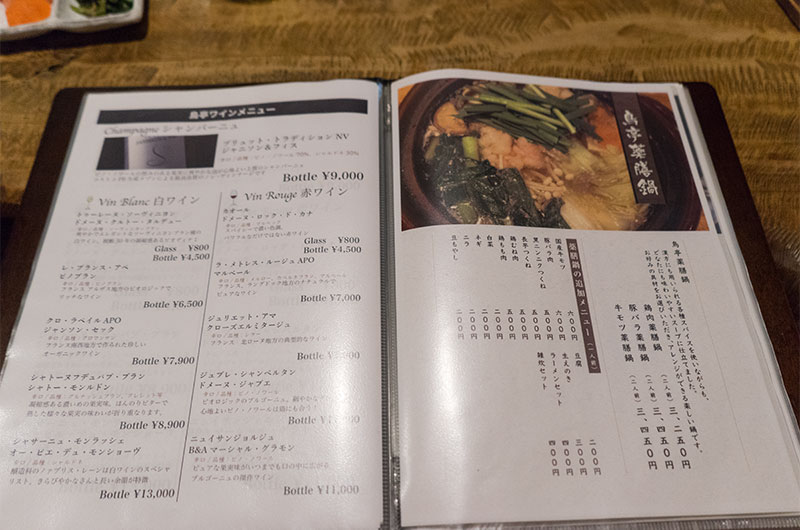 Drinks are on the seventh page.
Good examples are sake and cocktails.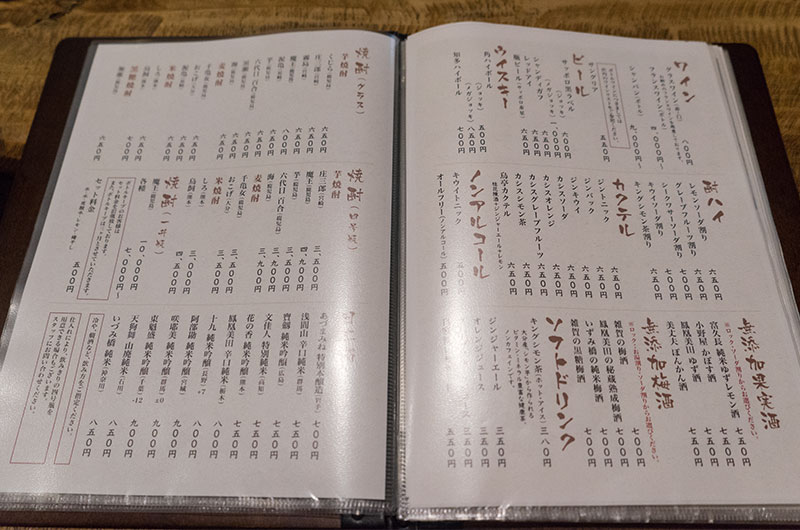 Here is the lunch menu.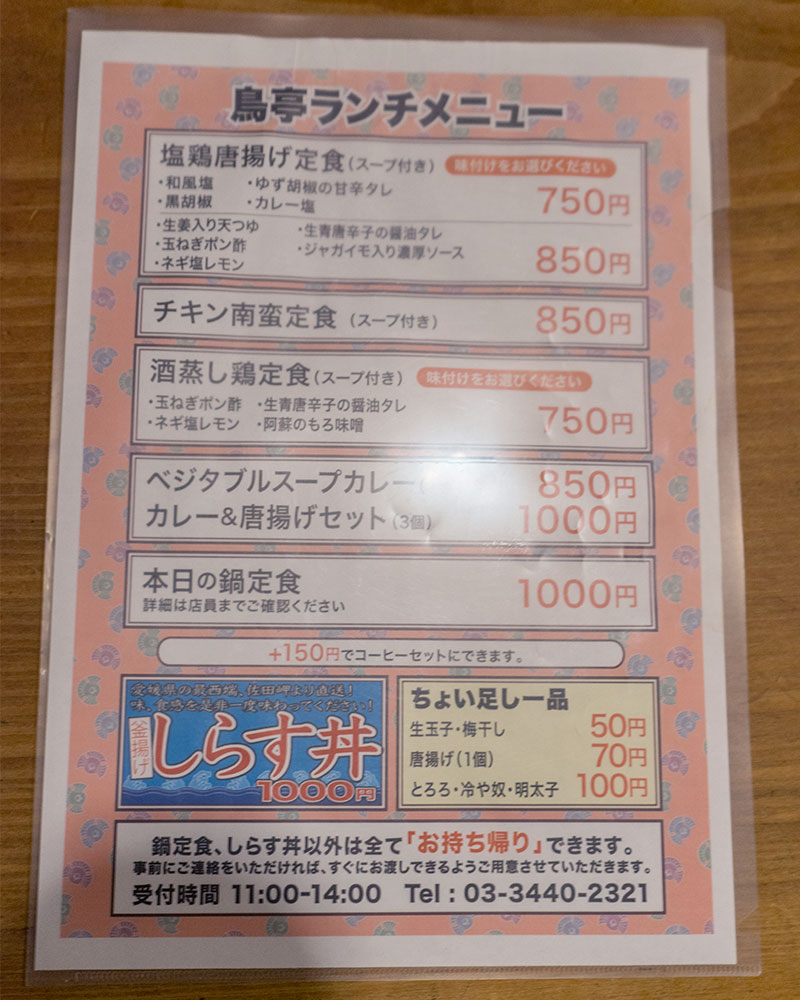 You can take out lunch except hot pots and sardine bowls.
Here is an example, the fried chicken lunch set.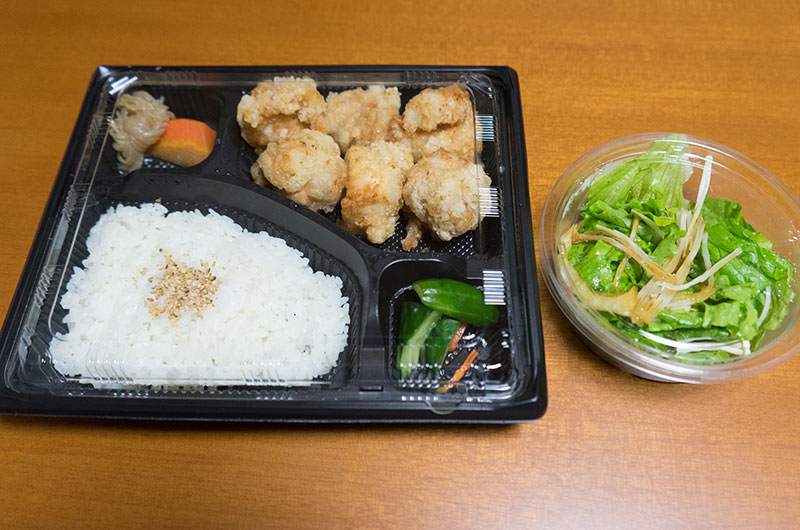 This is salt flavored, and the texture is perfect! There are six fried chickens, and a salad comes with it. Lunch sets are available at dinnertime as well. For more information,please ask the employees.
Toritei is a very reasonable restaurant located near the entrance of Shirokane street market and Meiji Street.
Whether you're single or with a party, and you want to have fun, this is the place for you. When seats are open, you can enjoy without reservation, the crew here are very gentle and heartwarming.
Thanks for reading!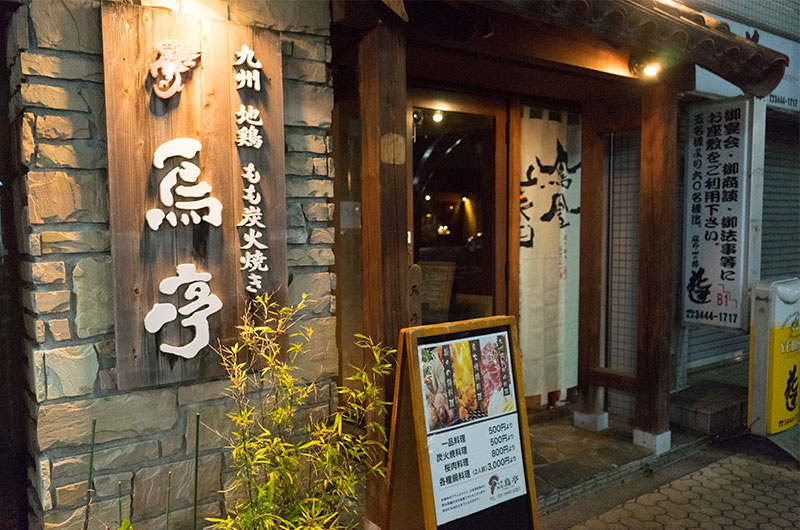 Toritei Info
Shirokane 3-1-2, Minato Ward, Tokyo, Japan, GN Building 1st floor,
Operating Hours
Lunch: 11 am ~ 2 pm
Dinner: 5:30 pm ~ midnight
(Last Order is 11:30 pm)