(Postscript as of November 22, 2021)
The restaurant is closed permanently.
In this article, we would like to feature Living Cafe in Nishinomiya, Hyogo.
This cafe is near Mukogawa Women's University, and pets are allowed. We visited here with Amo-san on April, and we thought it's time to introduce this place.
Note: We got permission for photography.
Here is the outer view.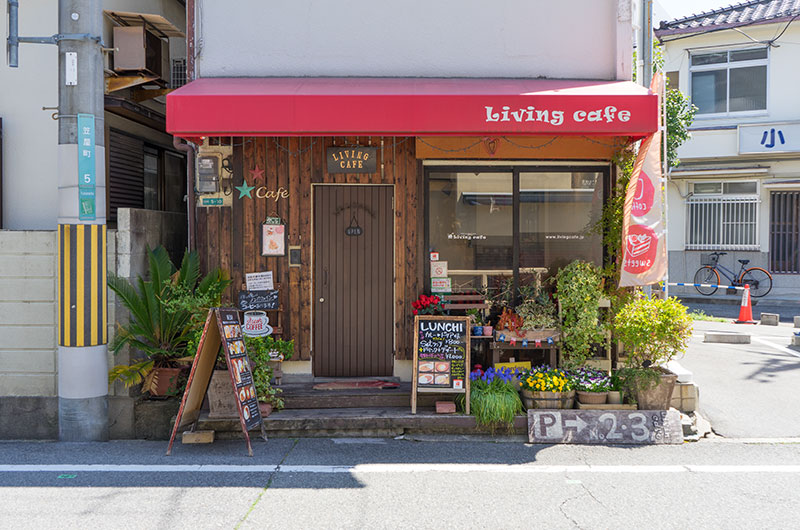 There are various types of yummy pancakes.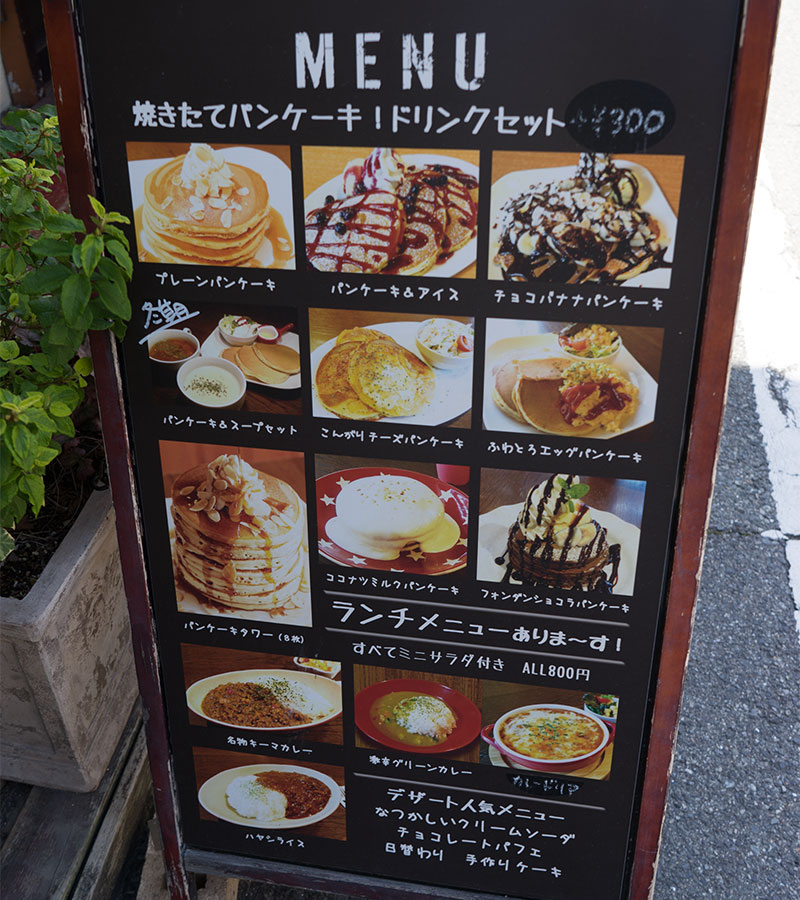 The owner of the cafe welcomed Amo-san with a big, warm smile.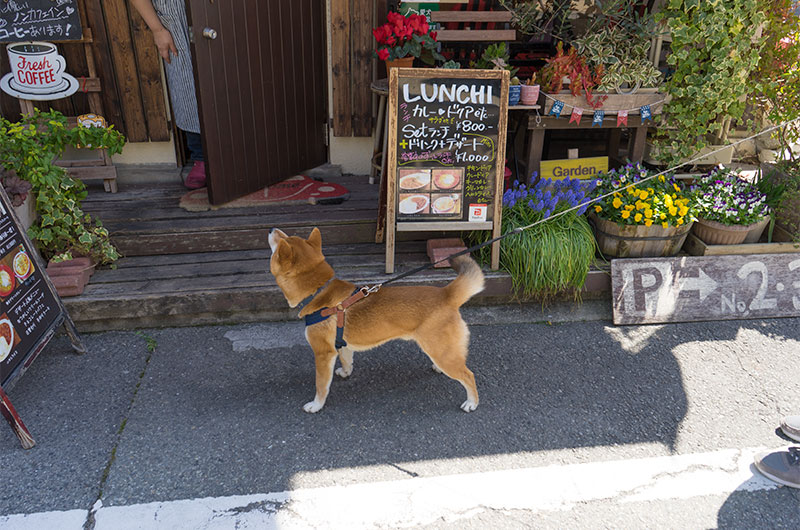 You can feel at home when you're inside.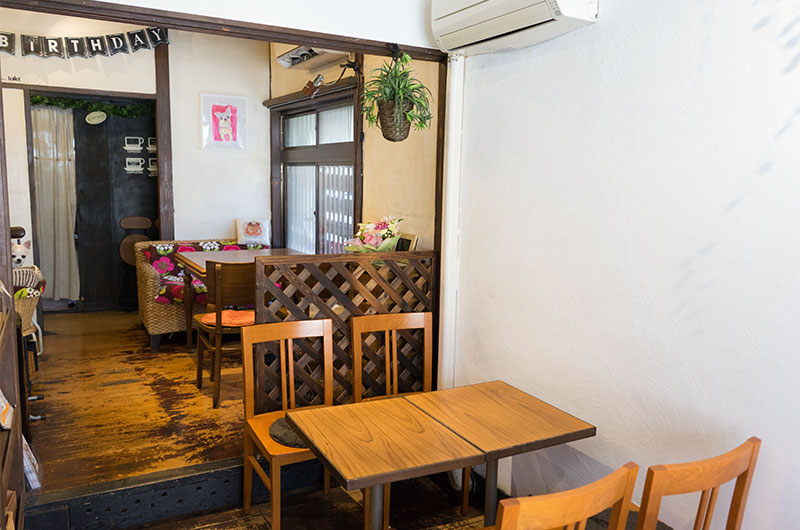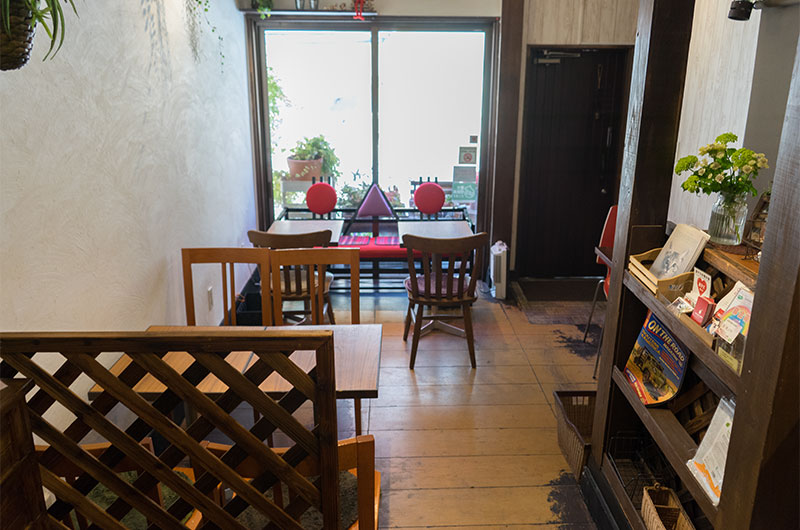 Musashi, the cafe's chihuahua was so adorable!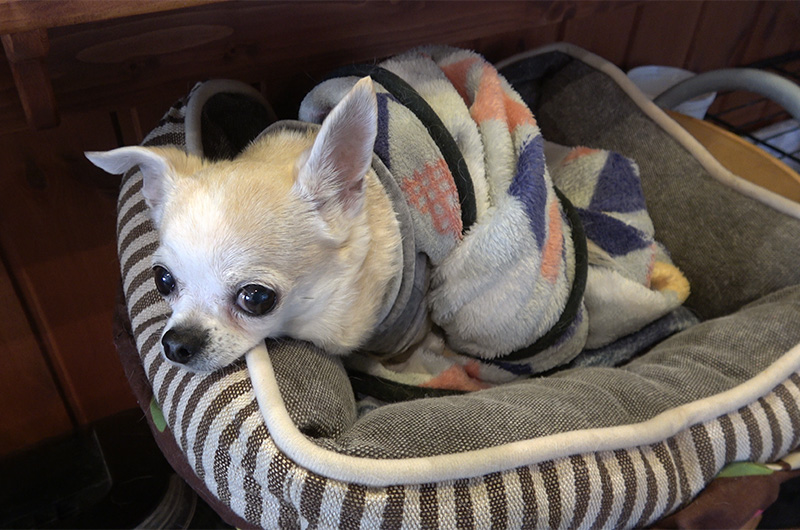 At first, Amo-san was a bit scared since it was his first time here, so he was hiding under the chairs.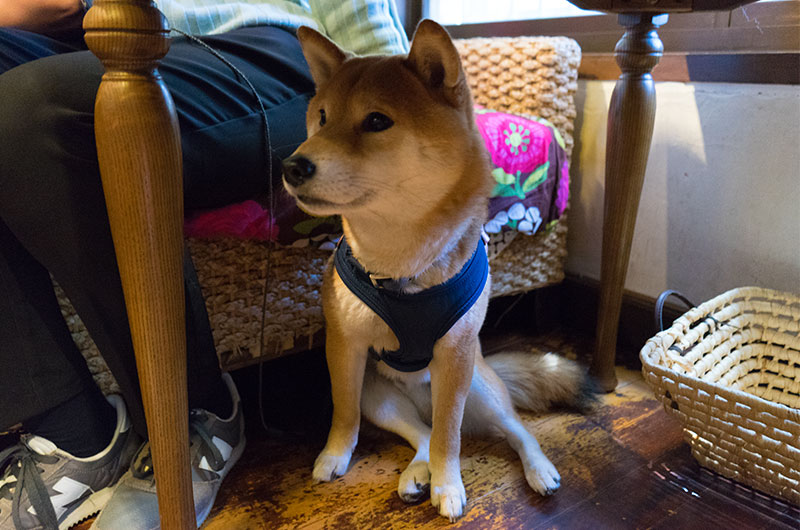 However, he got used to the place that he began staying beside Musashi.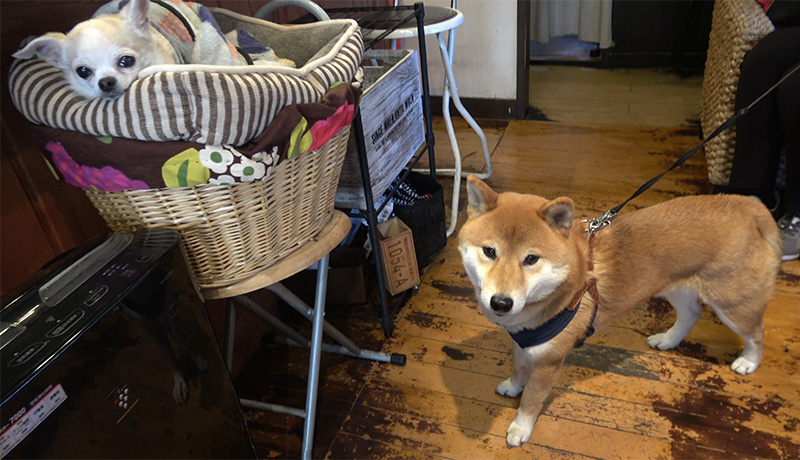 Amo-san is usually timid when it comes to hanging around with other dogs, but Amo-san thought that it was relaxing being with Musashi.
Here are the dogs looking at the owner doing business.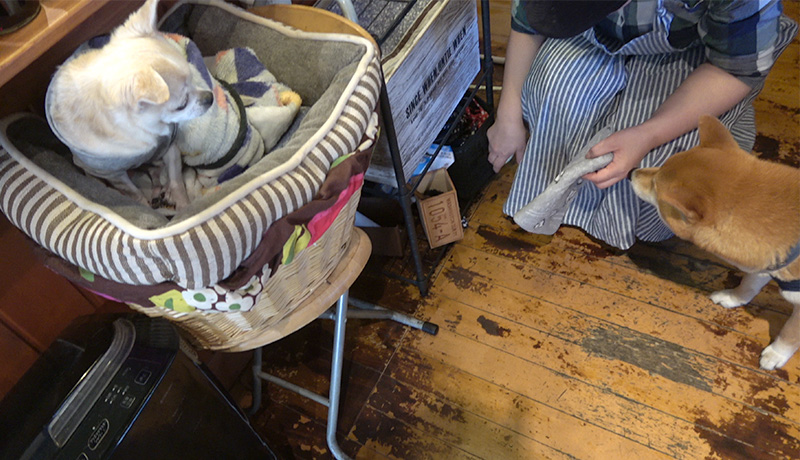 For the dog menu, we ordered goat milk and chicken tomato soup.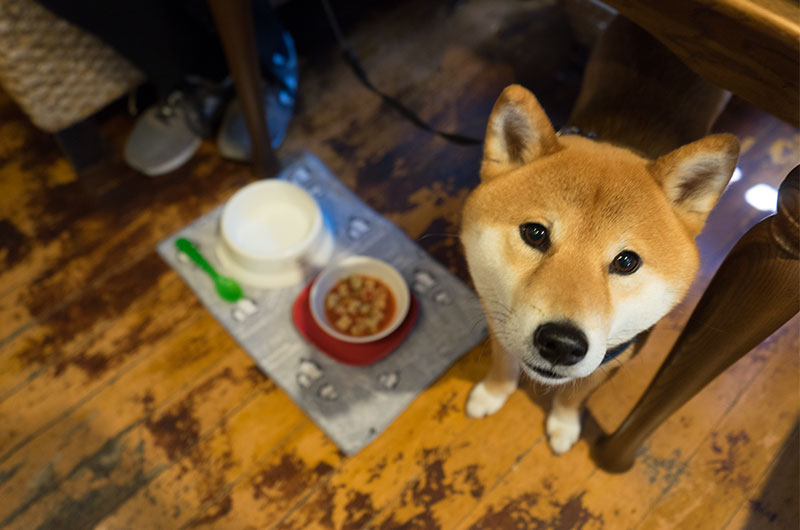 Amo-san liked the milk since he doesn't drink milk on a daily basis.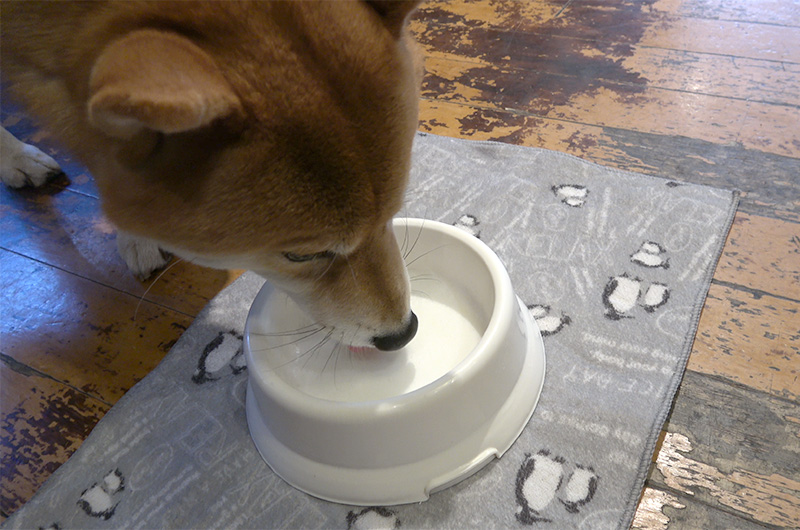 Amo-san was frightened at the soup, but he still enjoyed it with a helping hand.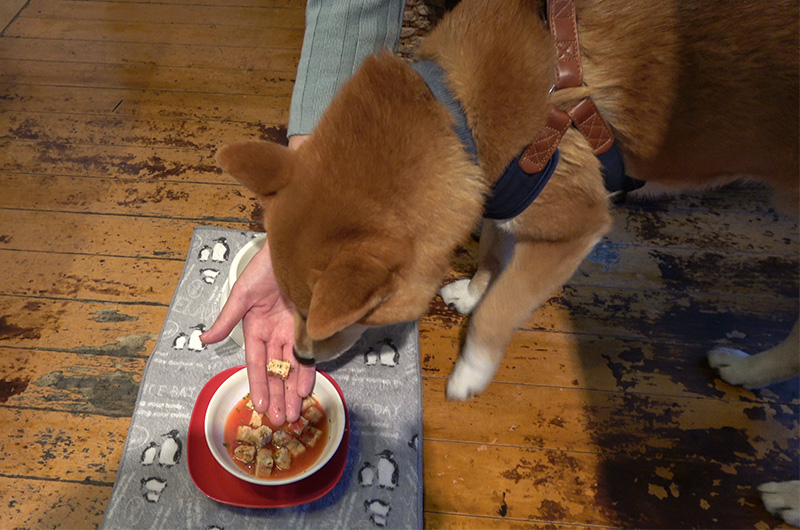 Ahh, what a relaxing day with Amo-san!
When we entered the cafe, they made a birthday cake for Amo-san!
We also got ice packs to preserve the cake while taking it home.
Note: You need to make a reservation for the cafe to bake a cake for dogs.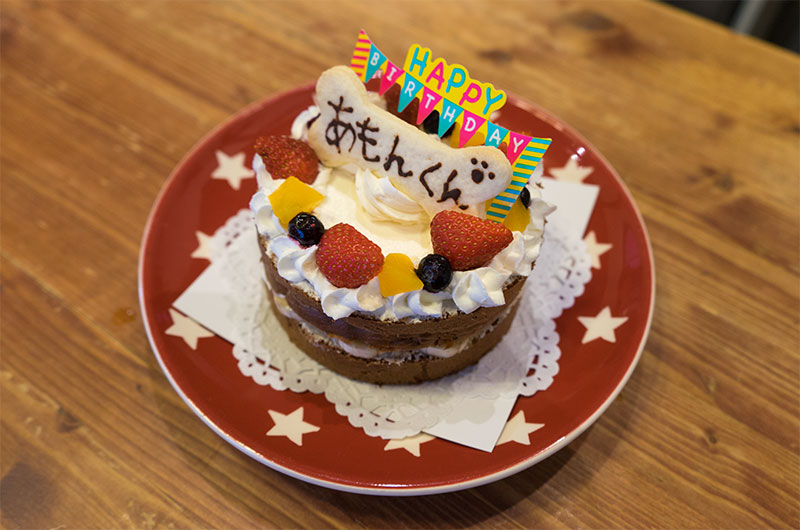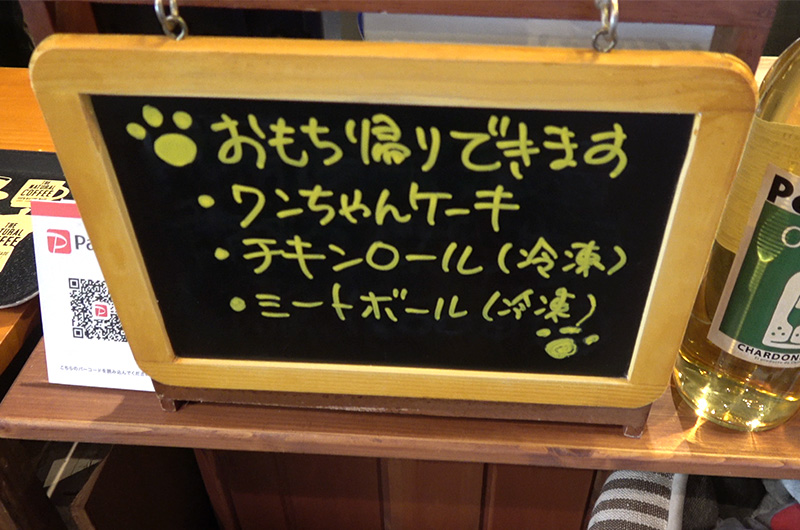 For more information, please refer to File 60 Amo-san's Birthday Bash! .
Now for the lunch menu (not for dogs!)
There were many guests enjoying their lunch time without pets.
Anyways, one of the most popular menus is the Hayashi rice set.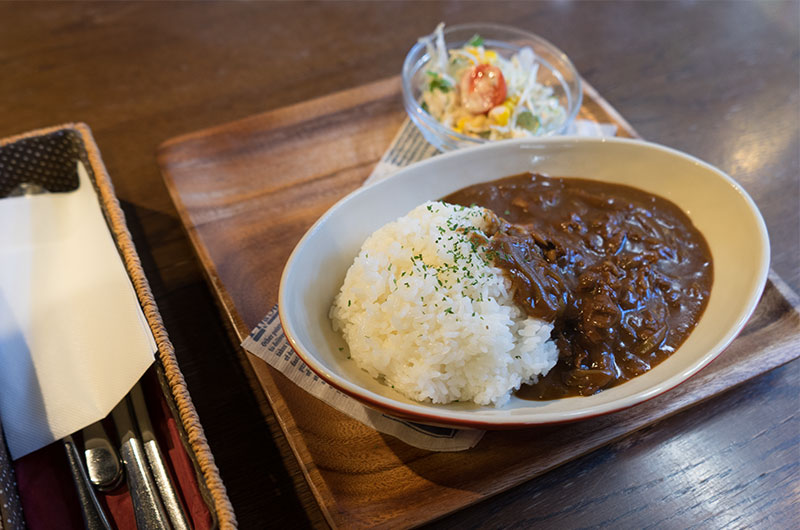 The Hayashi rice was rich and mild.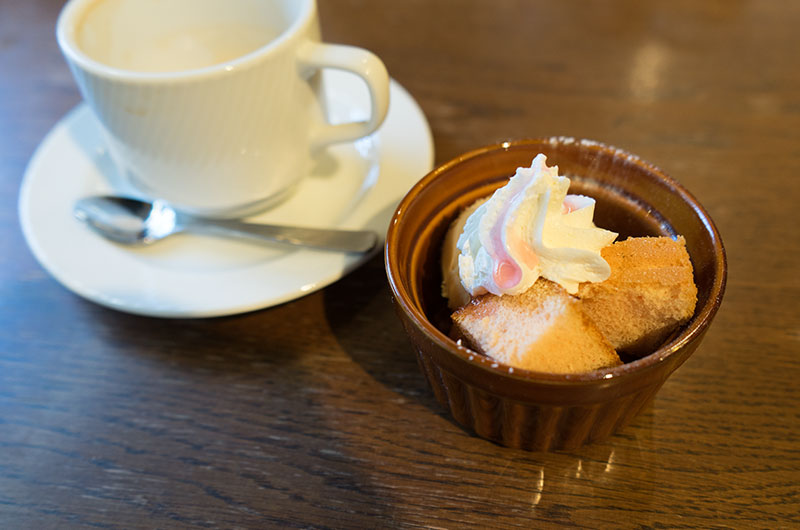 The dessert was bite size and was easy to eat.
Other examples to enjoy are fluffy scrambled egg pancakes.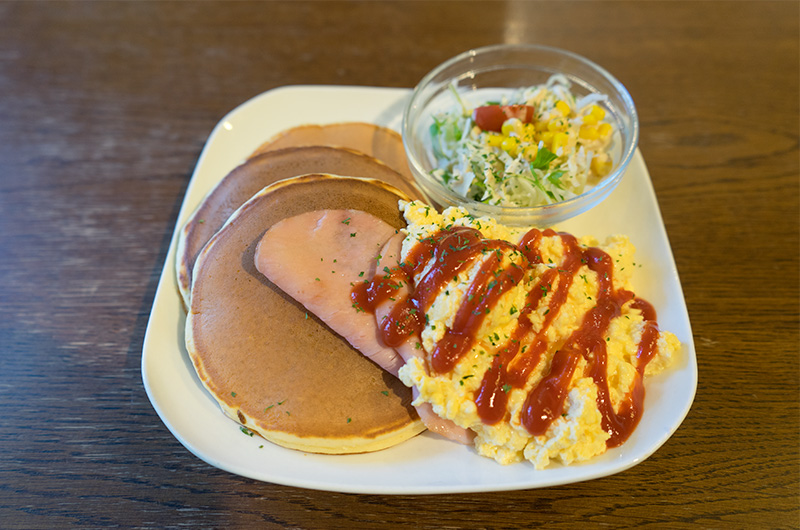 The scrambled eggs, ham, and the pancakes are a good choice for lunch. Various pancakes as desserts are available as well.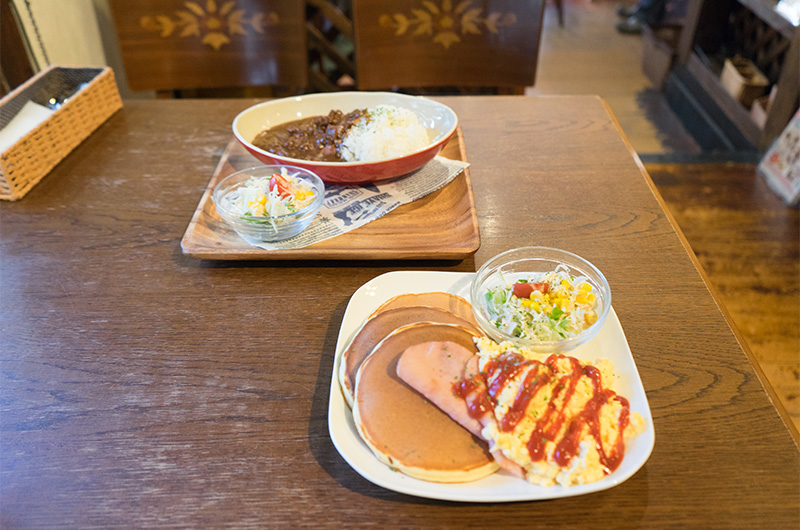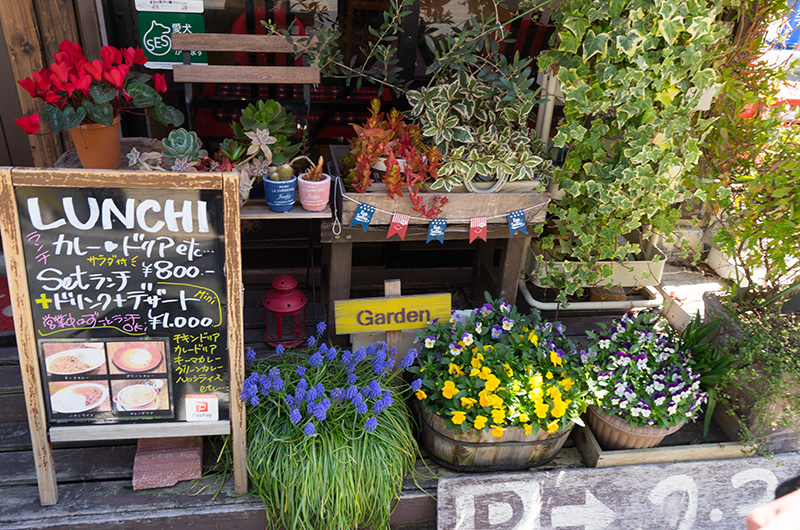 Why not stop by with friends or your pets?
Thanks for reading!
Living Cafe Info
5-10, Kasayacho, Nishinomiya, Hyogo
Operating Hours
・Weekdays: 11 am ~ 7 pm
・Holidays: 10 am ~ 7 pm
Days off
・Every Wednesday
・Every other Thursday
* If either is a holiday, it's open.