Today's Christmas Eve! For Amo-san, it is his first.
Since he wears clothes on a daily basis, we had him wear a Christmas outfit!
This is Amo-san in his outfit! First off, we have a Santa hat! He looks like he's in a festival or a snowman seen from the front LOL.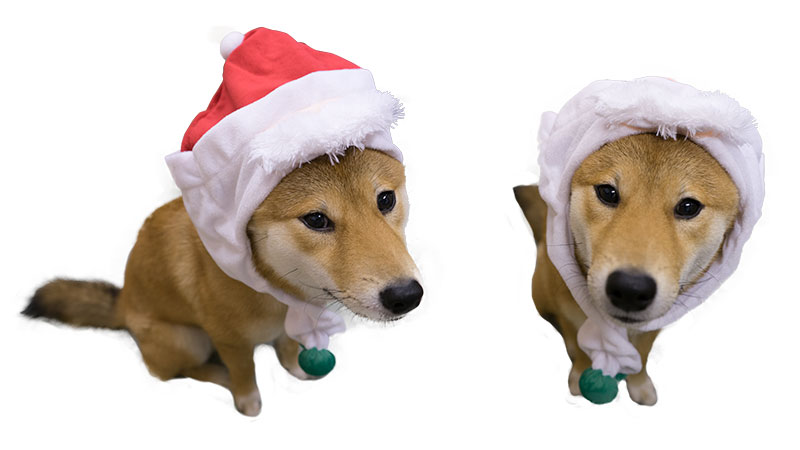 Next, we had him put on a border reindeer hat!
He looks like Chopper from the manga One Piece! We purchased both the Santa and the reindeer hat at a three thousand yen each store ( actually, these aren't for dogs, and even if they sold one, they were sold out. Hence, we had to buy the regular hats for humans instead. )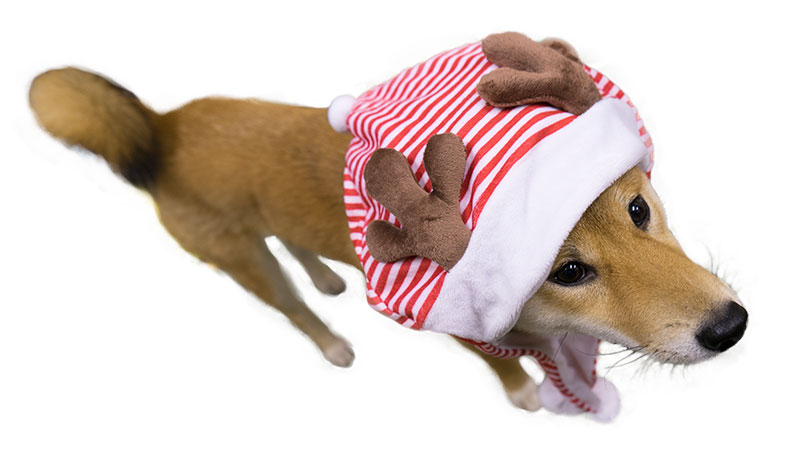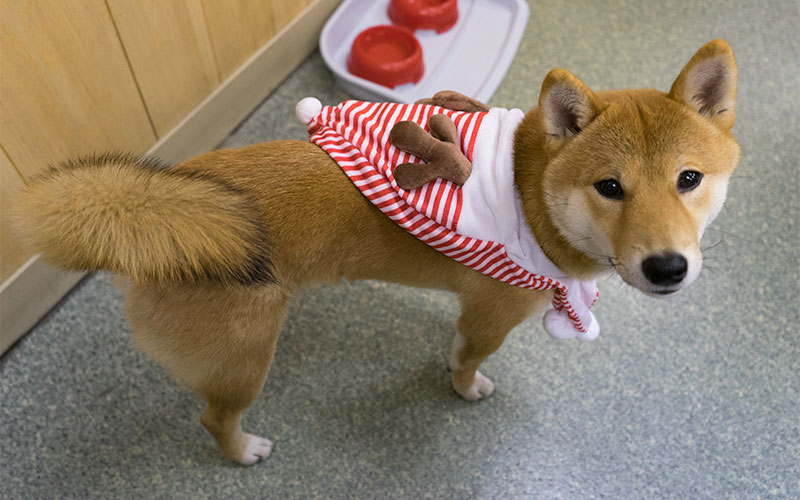 Last, but not least, the reindeer antlers! As he has soft muscles, he looks manly with the antlers on!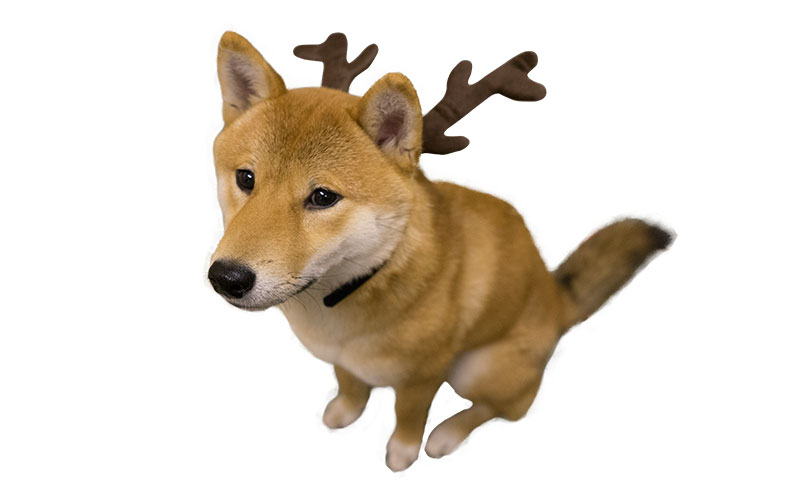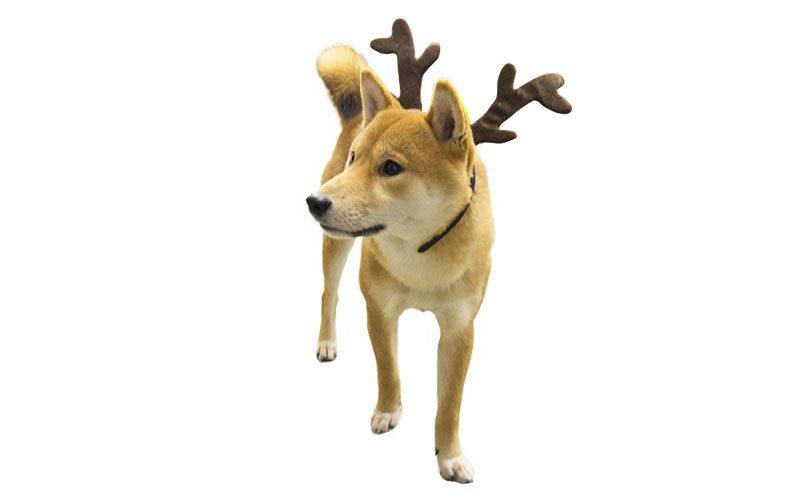 After he enjoyed all the fun, he got hungry, so he returned to his usual style and had some snacks.
By the way, here's this year's Nakanoshima Illuminations, which is Osaka City's famous site only for the Christmas season. How about a little bit of Christmas mood with these pictures?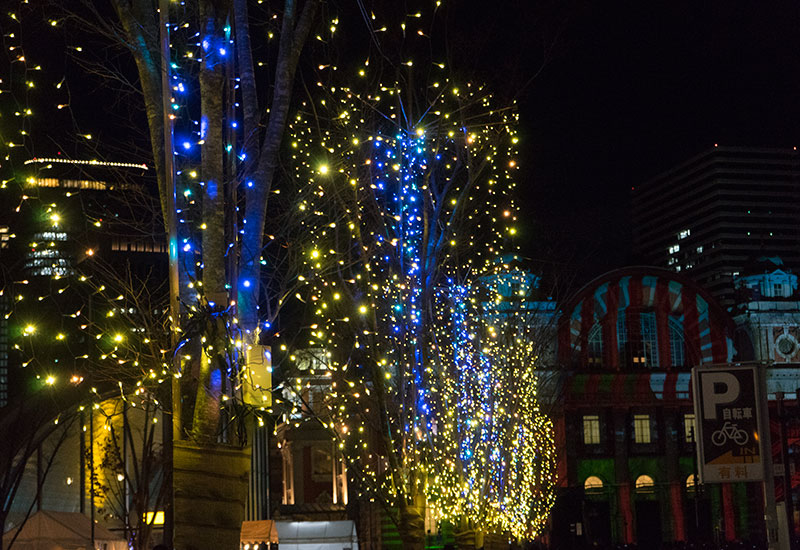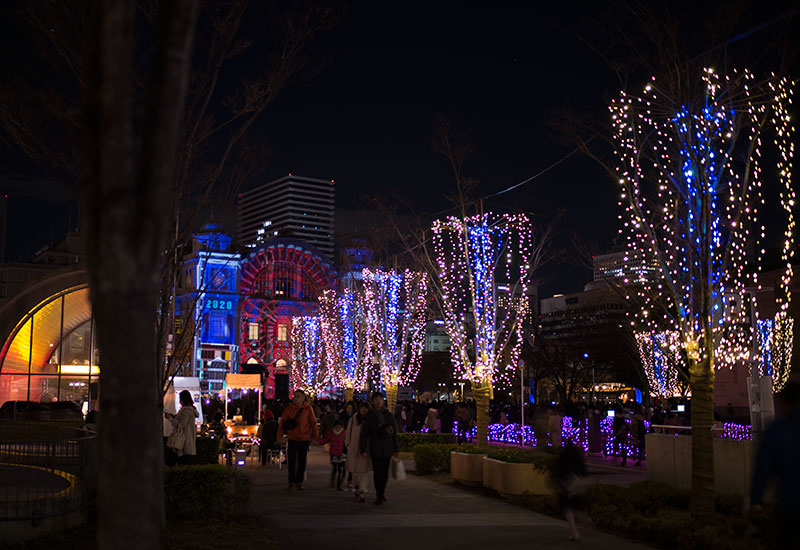 Here is a picture of the illuminated Osaka City Central Public Hall. The building projects colorful images for about four minutes.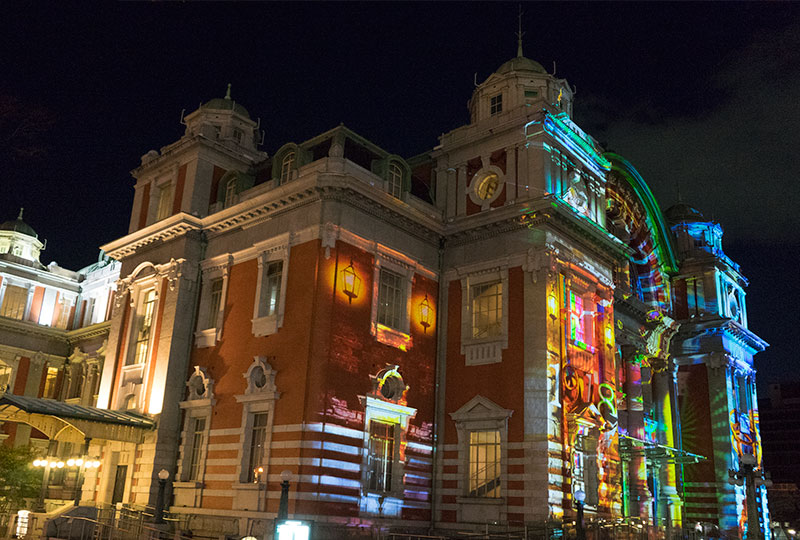 This is all we have for today! Thank you for visiting this article! Have a very merry Christmas!