Hiroshima is one of the best restaurants to visit in all of Ohwada, Nishiyodogawa.
The restaurant is named after the chef's birthplace, Hiroshima. We can enjoy Hiroshima style okonomiyaki here!
Here is the exterior of the restaurant.
Note: We got permission for photography.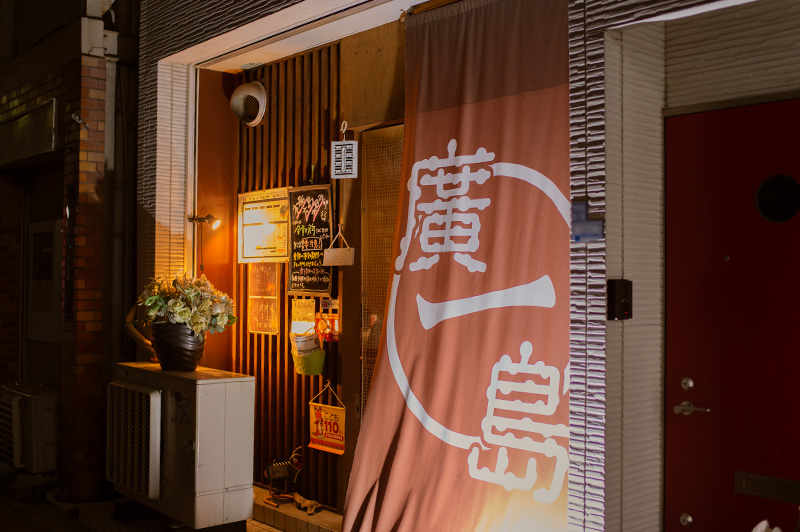 Inside there are small and large tables so either you can enjoy alone or with a group of people.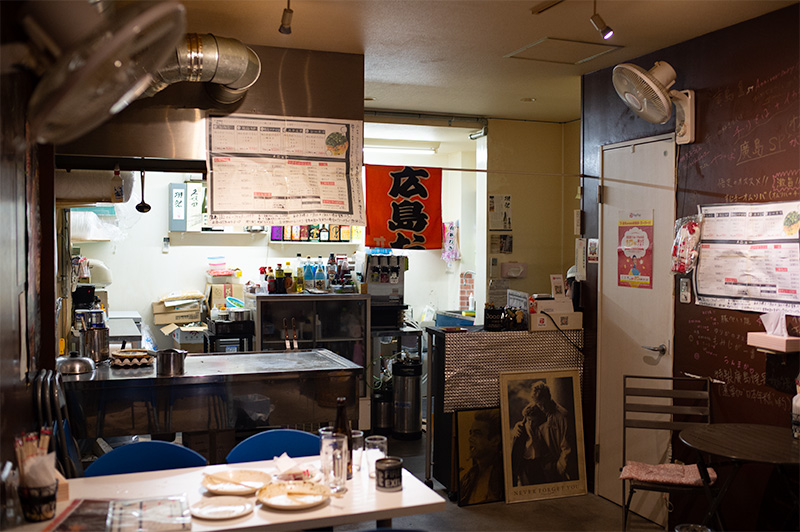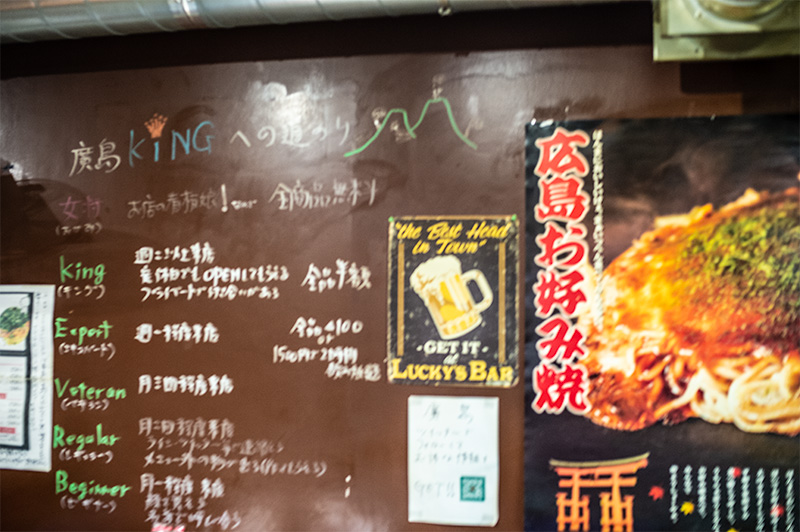 We got to see the chef making okonomiyaki. We uploaded a video so check it out!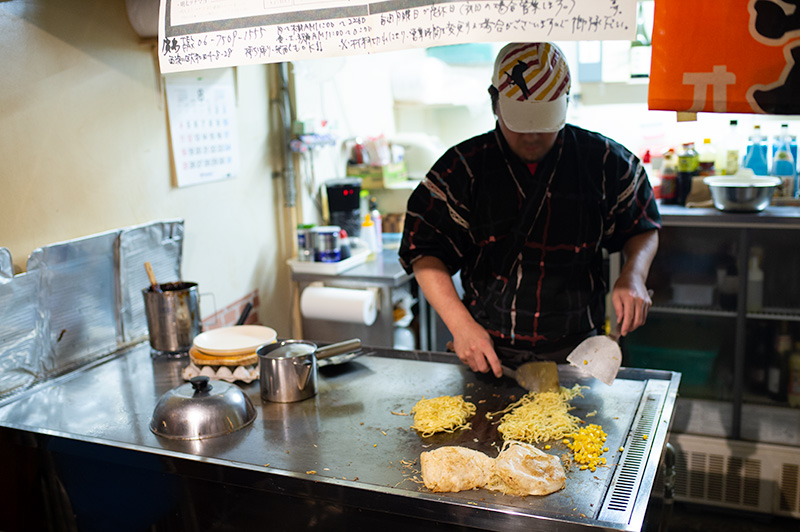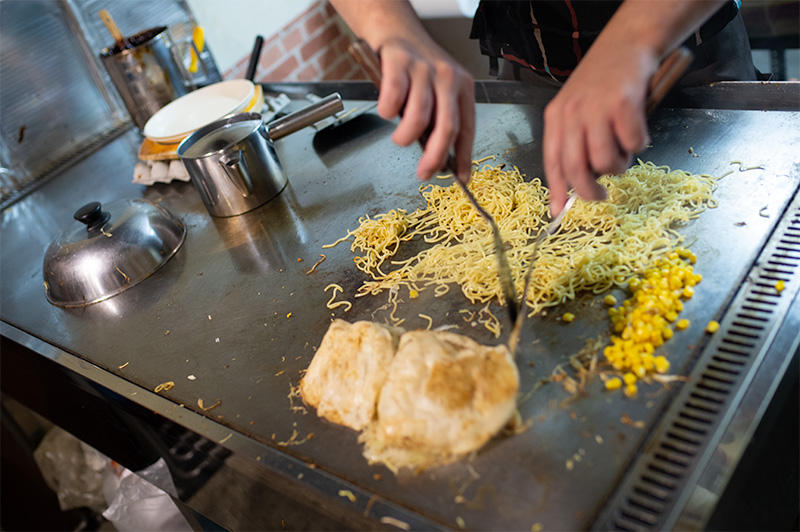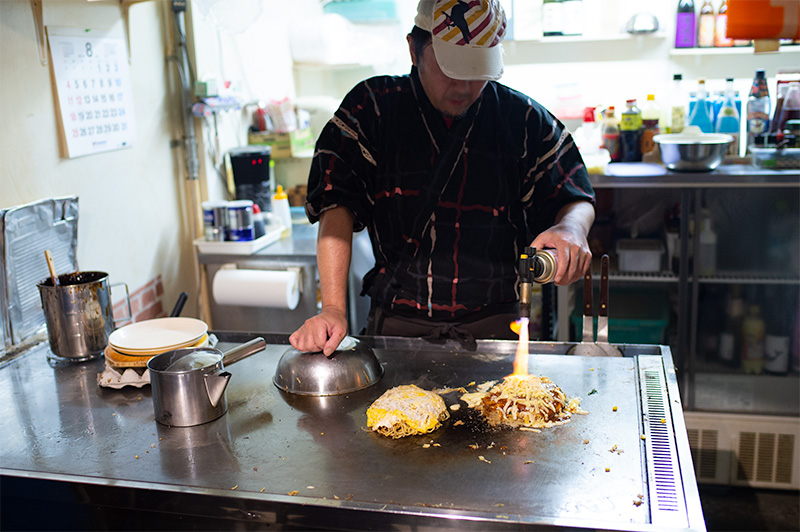 The menu looks like this.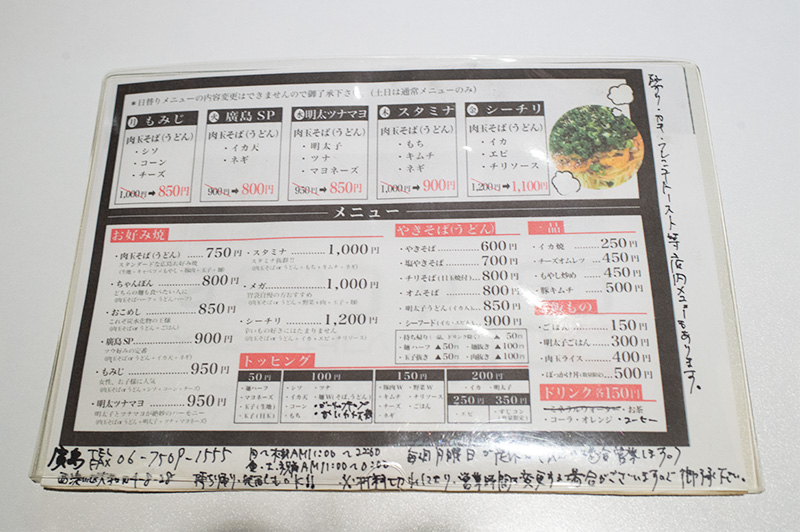 On weekdays, the special menu changes daily. You may order any other day, but the cost will be cheaper if you order the recommended menu on that particular day.
An example would be the Monday Momiji.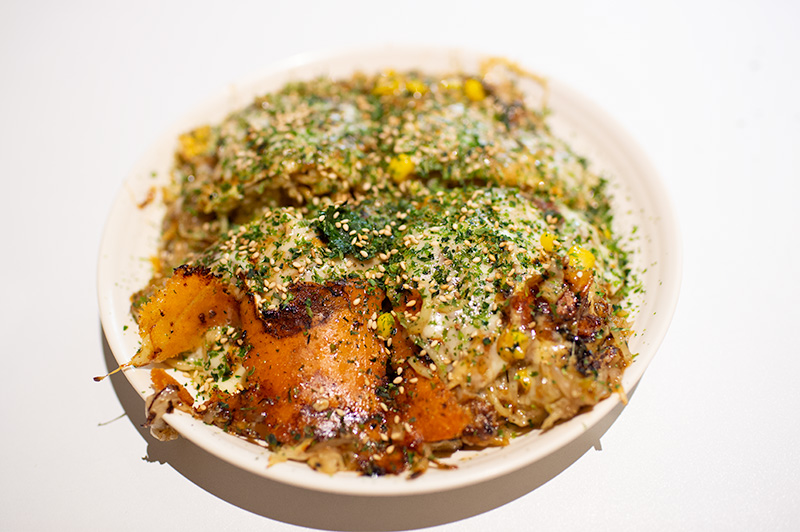 The toppings are soba, perilla, corn, and cheese. The perilla added a great punch.
Another example is Tuesday Hiroshima Special.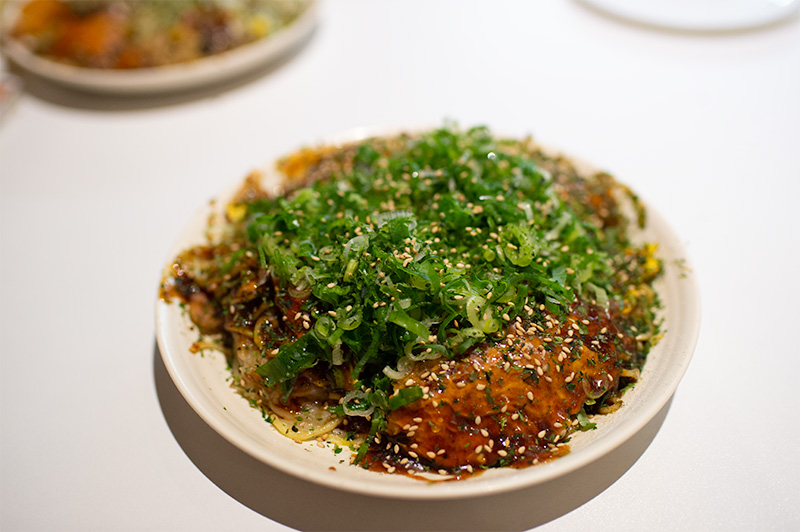 The toppings are soba, squid tempura, and onions. This menu is said to be the most famous among customers. No wonder the customers are right.!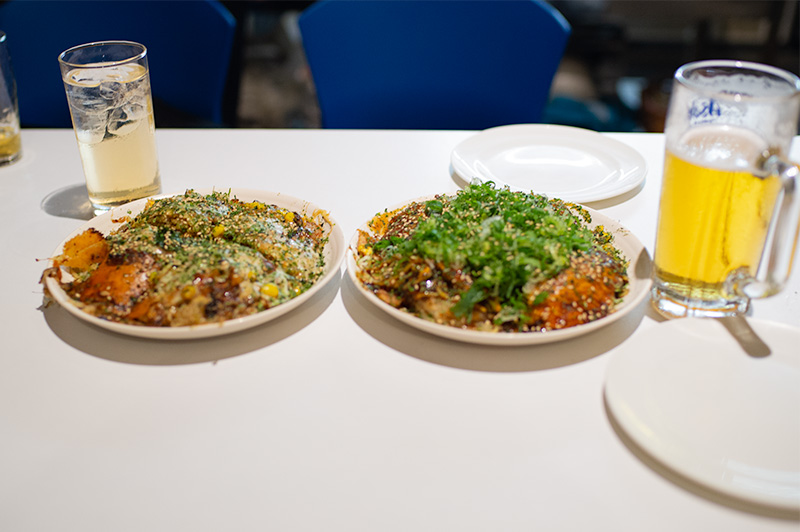 We headed over to this restaurant once more at lunch.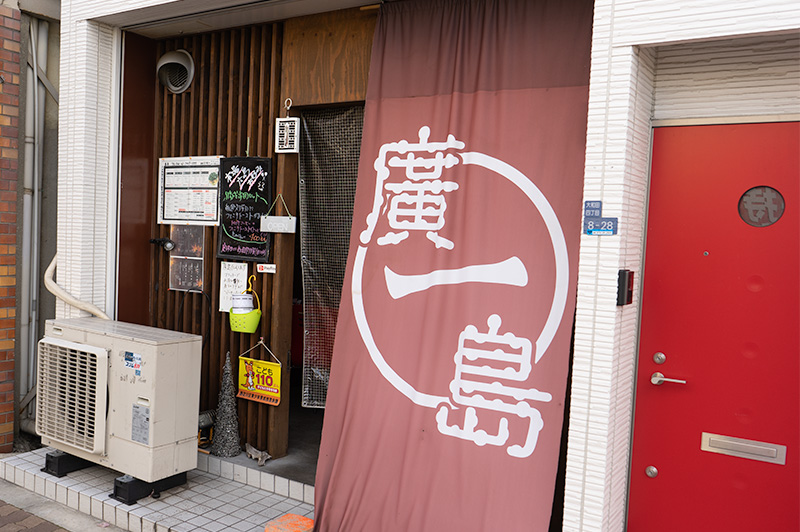 For Wednesday's special we have the seasoned cod roe tuna mayonnaise.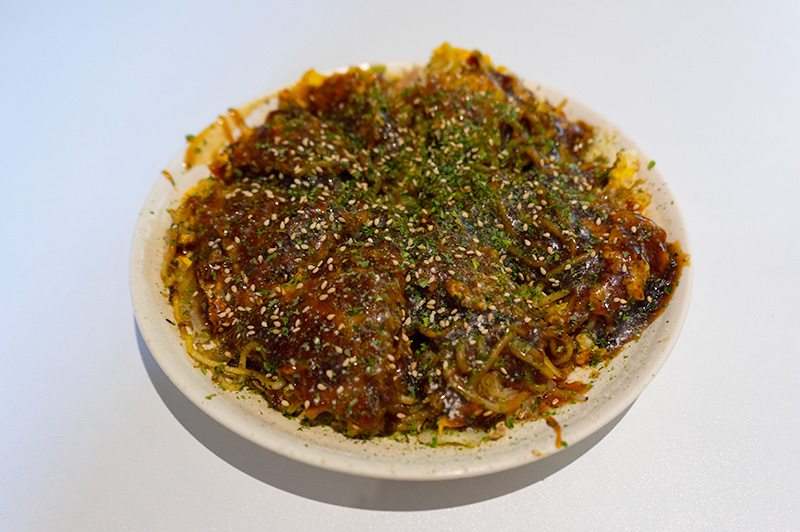 For the toppings we had the seasoned cod roe, tuna, and mayonnaise as in the name. The seasoned cod roe was the key ingredient.
Then we had the Thursday Stamina.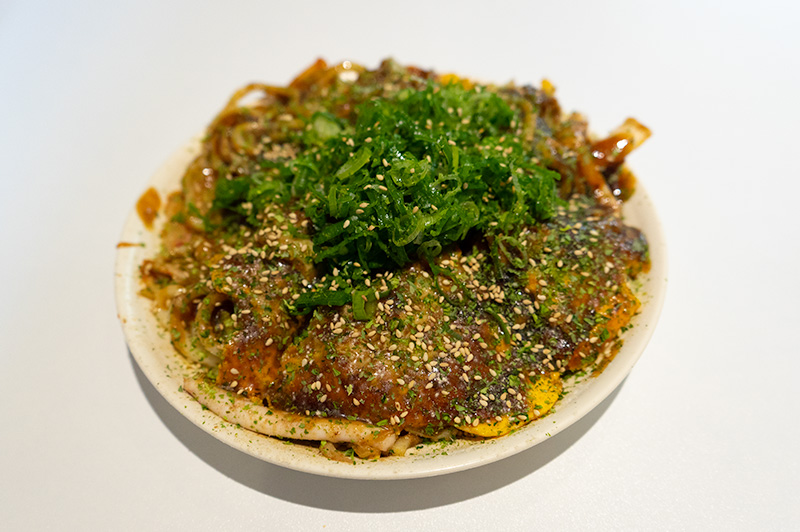 This is a mixture of udon, rice cakes, kimchi and onions. Regularly, they use pork, but this time we had squid for an ingredient. Hiroshima style okonomiyaki usually is soba, but we preferred udon. The dish had a munchy texture.
This okonomiyaki restaurant also serves French toast, which was a surprise, so we ordered that as well!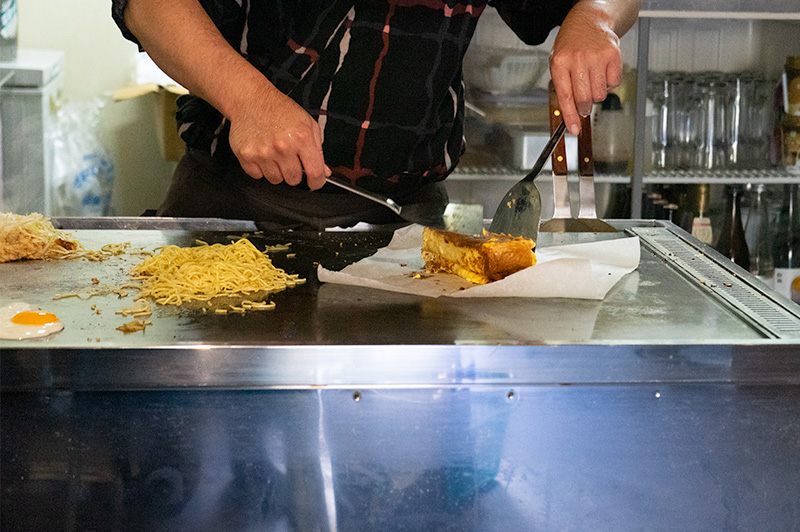 Here is the French toast being made by a special iron plate.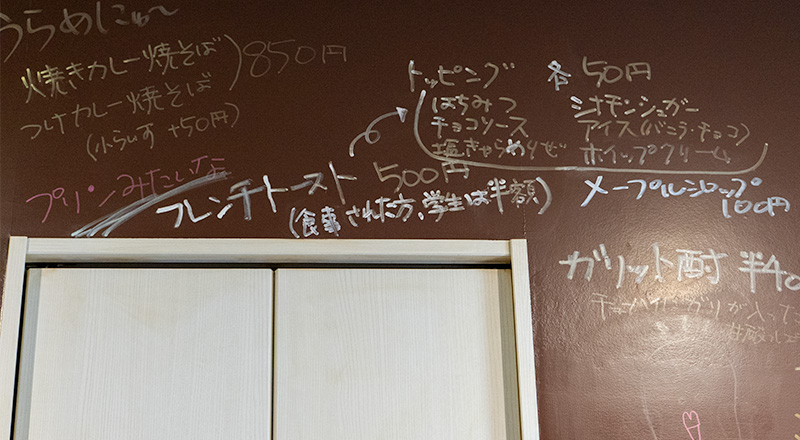 The price is five hundred yen, but those who've tried it once or students get charged half the price.
Note: Sometimes you need a reservation for the French toast.
There was chocolate, vanilla ice cream, and whipped cream on top. The mild, fluffy texture was comfortable, we could eat it in a gulp!
Here is the video of the cooking.
Note: Please be careful of the volume.
Thanks for reading!
Hiroshima Info
Ohwada, 4-8-28, Nishiyodogawa Ward, Osaka City, Osaka, Japan
Operating Hours
Sun~Thu/Holidays: 11 am~10 pm
Fri~Sat/Holiday Eve: 11 am~ 0 am
Closes every Monday (except holidays)