Today's article is about Barbecue Dojo- Shoriki in Himejima of Nishiyodogawa Ward.
It's a seven minutes walk from Himejima Station of the Hanshin Main Line, and it takes ten minutes from Fuku Station of the Hanshin Namba Line. The restaurant is in its fifty-seventh year this year.
(Side Note: We got permission for photography.)
See how the wooden exterior creates a calm ambience.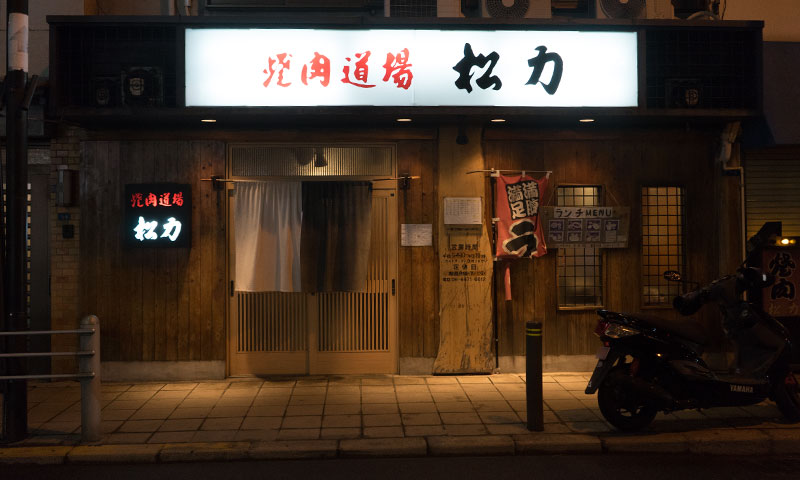 The guy in the photo is the restaurant's third chief. The counter table was fancy, and there were people who were chilling alone.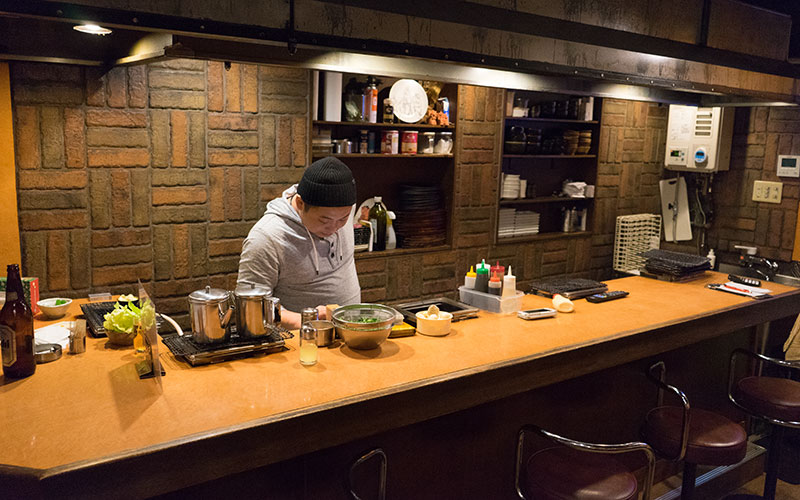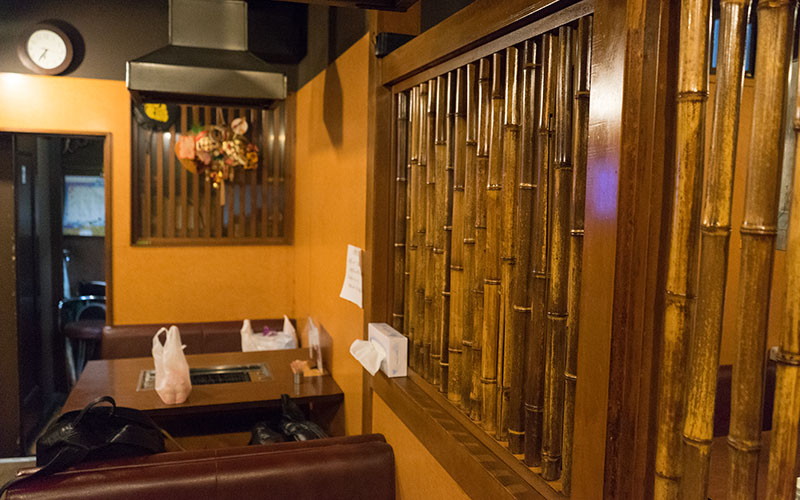 Inside, there were a table for six, three tables for four, and a counter table for six. On this day, we were a party of seven, so we used two tables, but this area can accommodate up to ten people.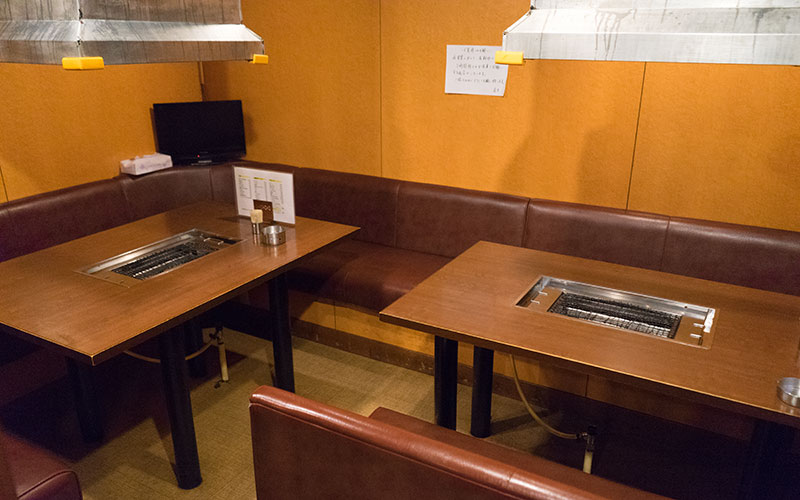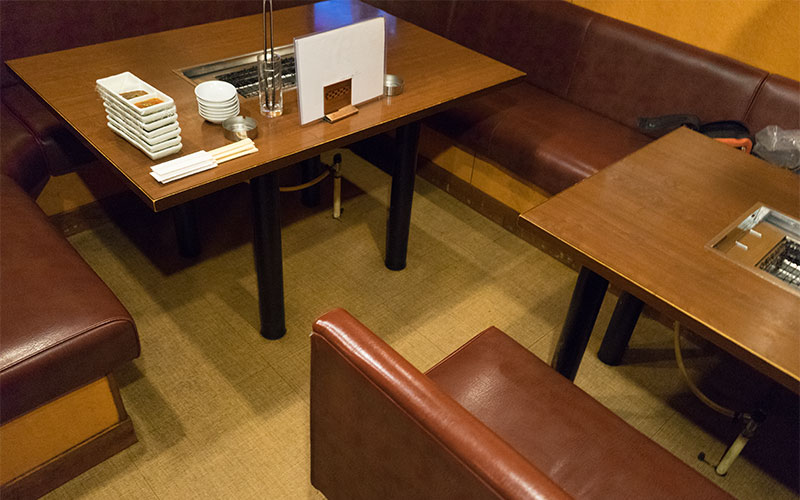 Here is the menu.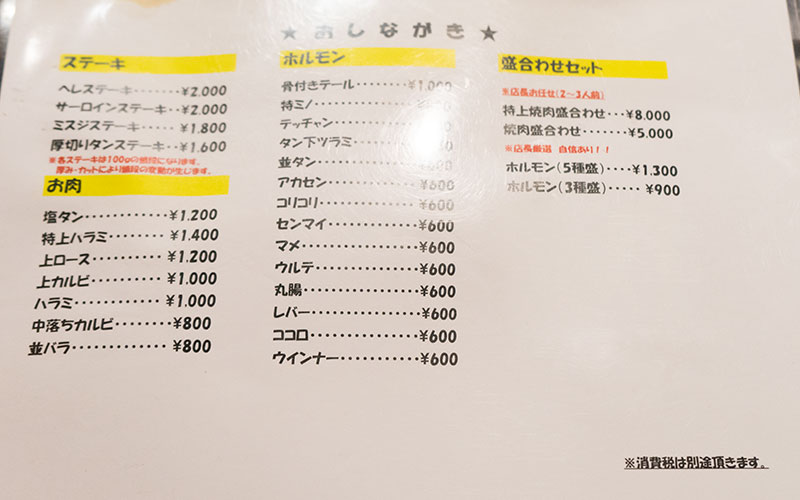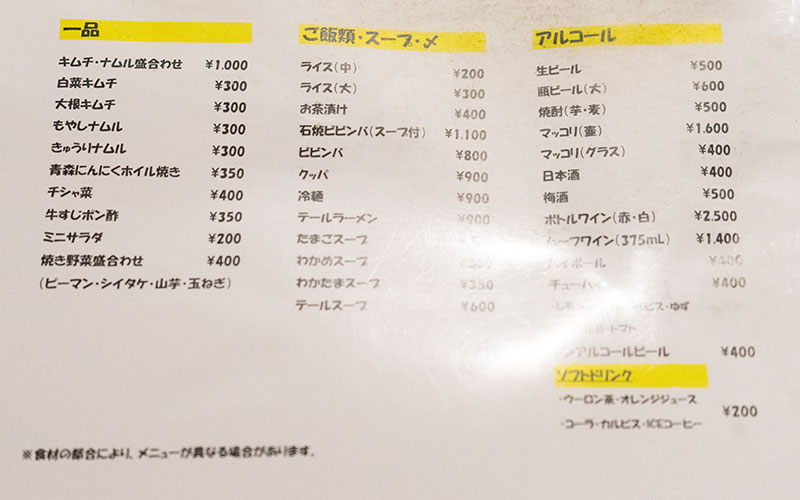 The sauce came the moment we seated.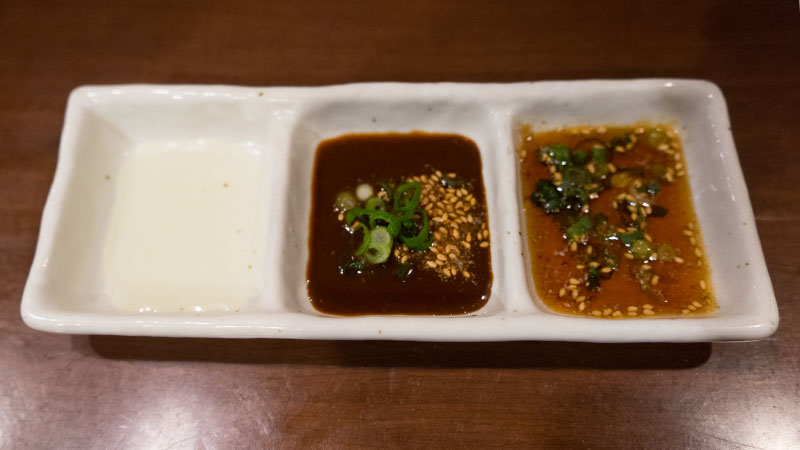 From the left we have lemon sauce, miso sauce, and soy sauce dip. You can choose whichever you like.
Now, let's focus on the meat, shall we?
Salted beef tongue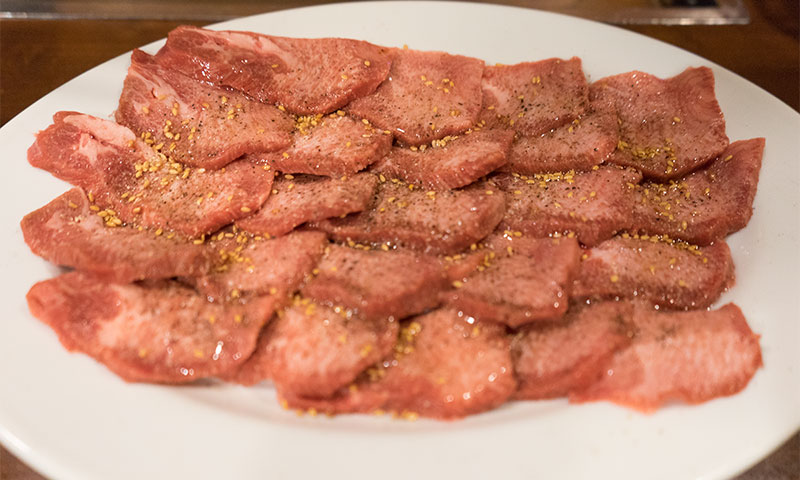 This is for a party of four.
It is thickly cut and you can enjoy either rare or well done.
Barbecue assort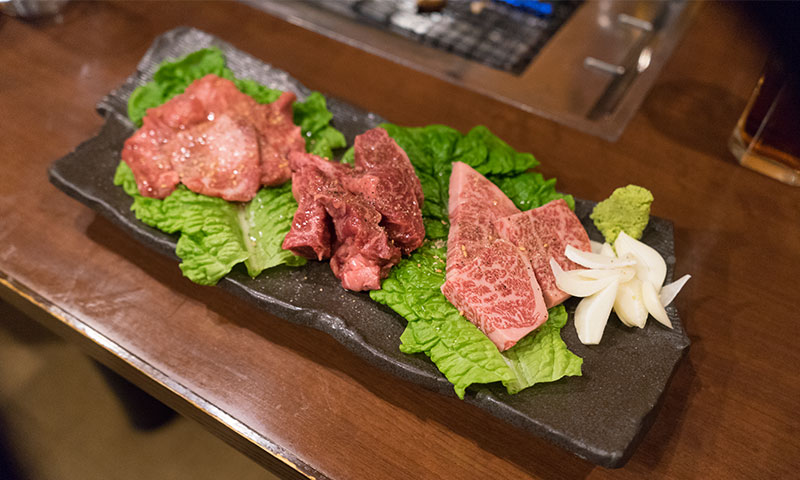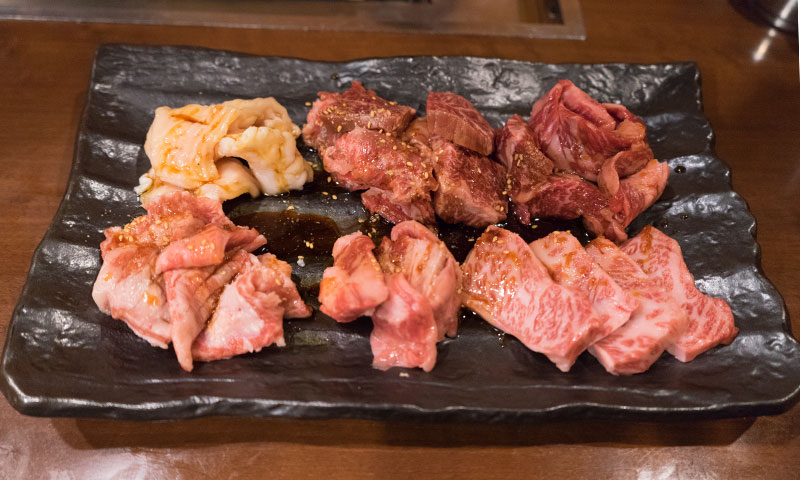 The cheif's recommended assort is a special skirt steak, special loin, and salted beef toungue. Another plate came with six more types of meat and it all costs five thou-sand yen! How cheap! If you go by a party of three, an assort and your favorite menu will be enough.
Special barbecue assort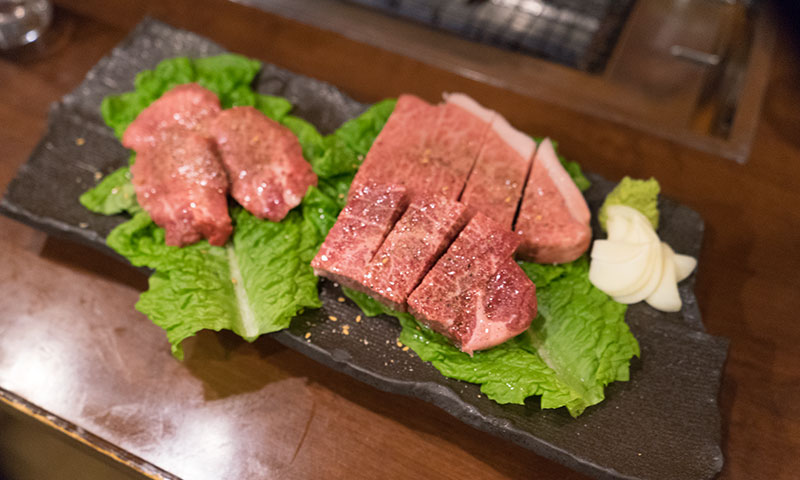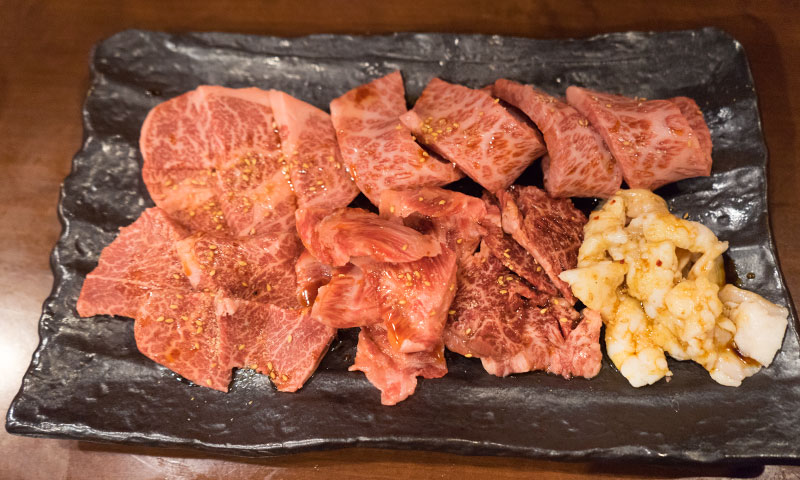 This is also the chief's recommendation. The steak was top quality, and another plate came for eight thousand yen. Everyone was satisfied with the special treat!
The two assorts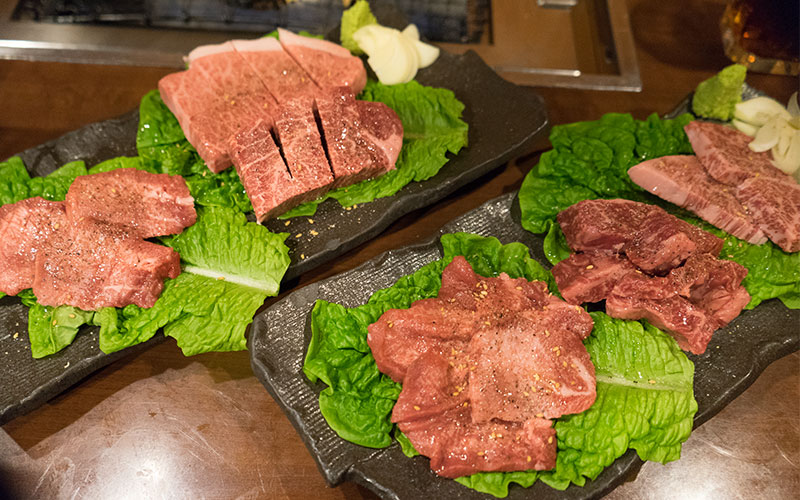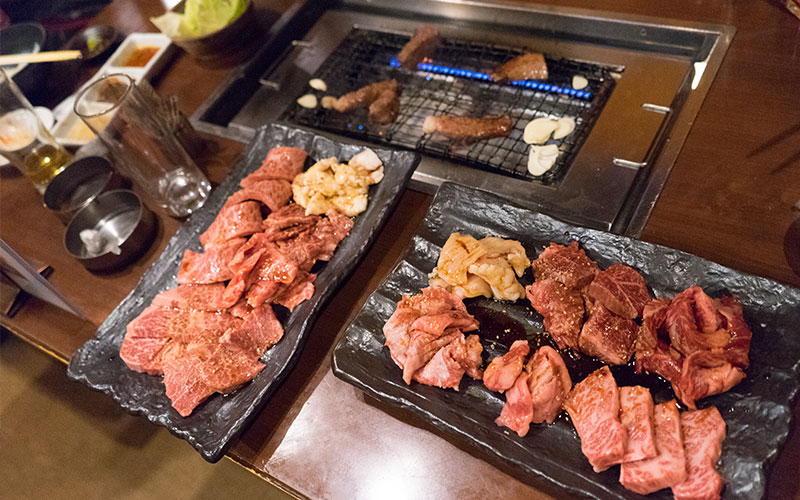 Let's Barbecue!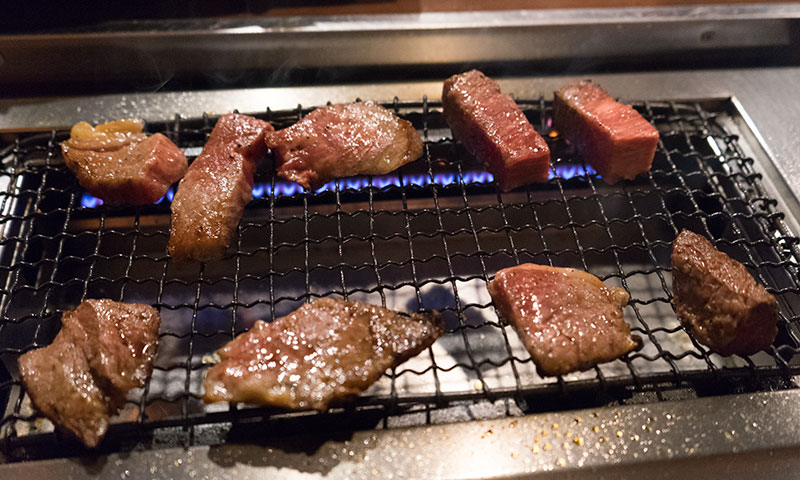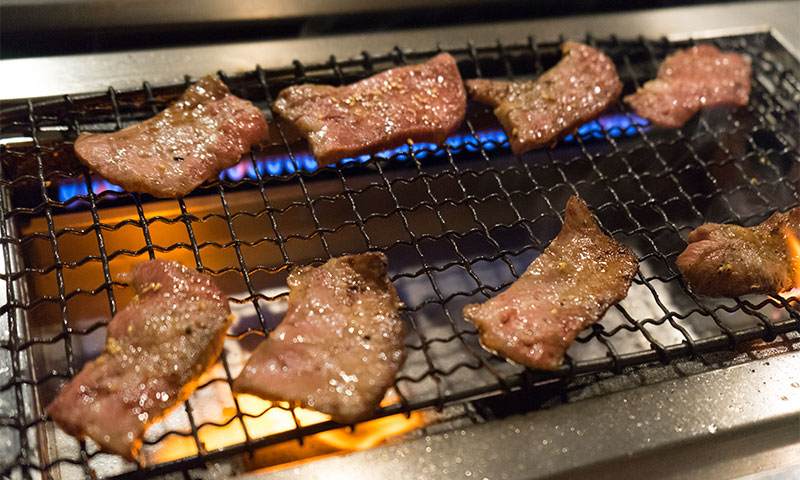 The sound that the meat makes on top of the hot plate, the good scent, and the taste was marvelous! We ordered a whole lot with rice, but all seven of us ate it all up!
Vegetable Assort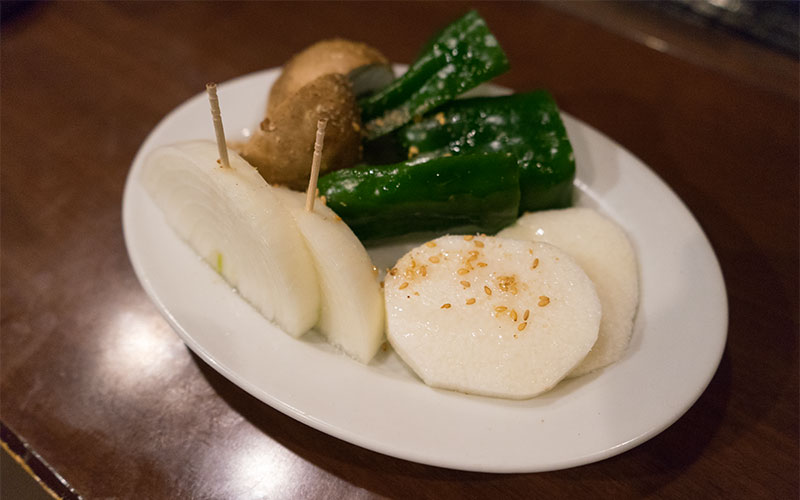 The vegetables and the meat were a big harmony.
Kimchee assort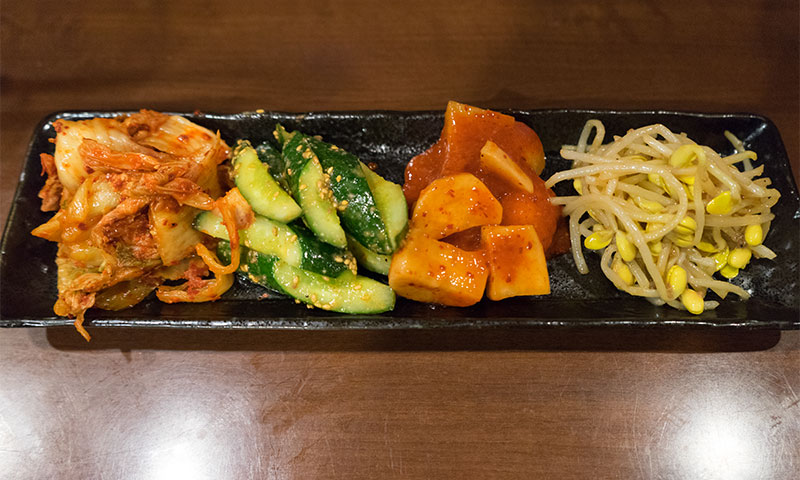 Here is the kimchee set. The vegetables were crunchy.
Tail meat ramen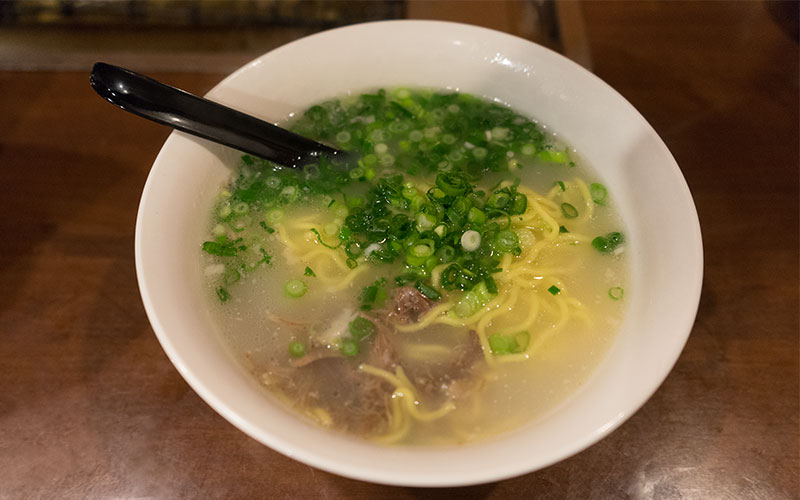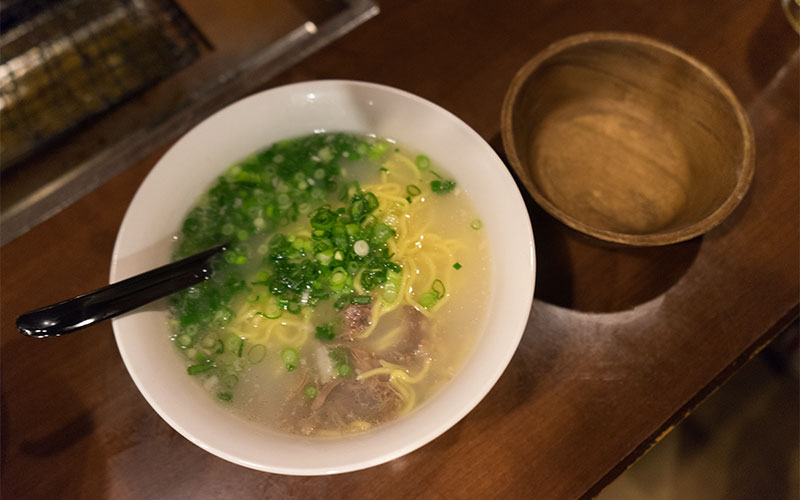 The tail meat ramen is one way to finish your meal. The onions and the tail meat were a great match.
Gukbap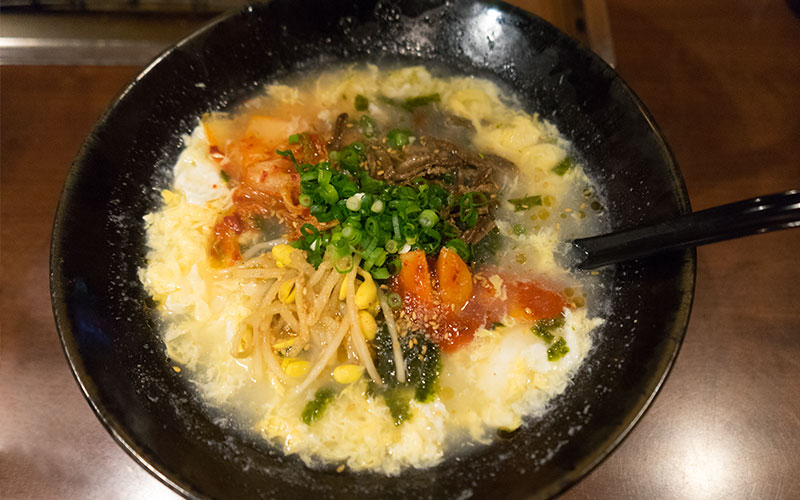 The eggs were so fluffy. This is also a way to end your meal with two or three people.
We took a video of us barbecuing.
(Side Note: Please be careful of the volume.)
First time customers and regular customers were both satisfied eventually. If you want to barbecue at Nishiyodogawa, visit Shoriki.
Barbecue Dojo- Shoriki Info

Himejima 5-7-7, Nishiyodogawa Ward, Osaka City, Osaka, Japan.
Operating Hours : 11:30 a.m. ~ 1:30p.m.
           5:30 p.m. ~ 10 p.m. (Last order is 9:30 p.m.)
Regular closing day (lunch): Sunday, National holiday and Monday
Regular closing day (dinner): Monday and the third Tuesday of every month