On this article, we are going to take a snak peek at the Himejima summer festival held on the 21st and the 22nd. This year, three of our staffs who live in Himejima participated in the festival.
(Side Note: Please enjoy our video down below.)
First, let us explain about the Himejma Shrine in order to understand what the festival is all about. Himejima Shrine is six minutes away from Himejima Station of the Hanshin Line. The shrine's deity is named Princess Akaru, the goddess of decision and action. The festival is held to worship her. (Side Note: this is a reference from Himejima Shrine website.)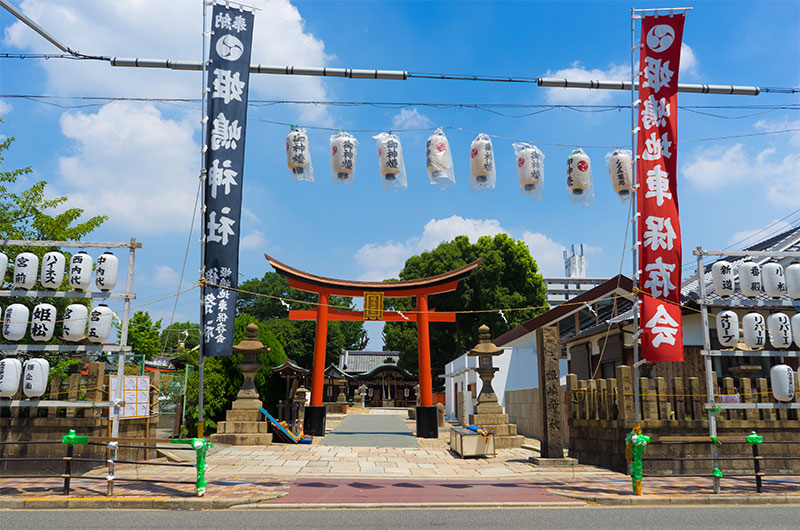 We took this picture the day before the festival, which was a Friday.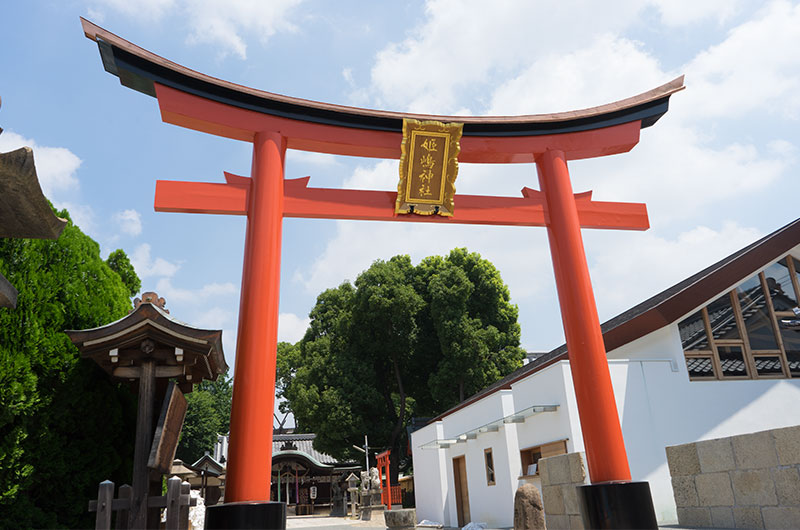 This is the gate and the office that made it's refurbishment last April. At the office, you can get your booklet stamped, and the design of the stamp changes from season to season.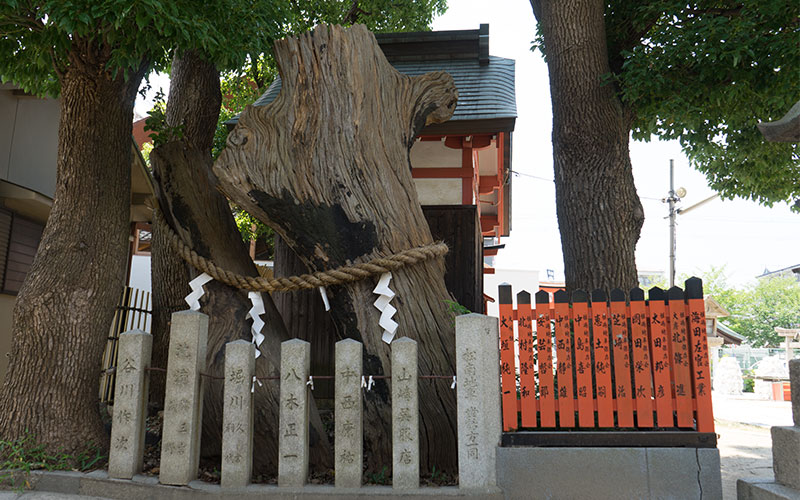 Here we have a divine tree, which is said to be nine hundred years old. However, due to the 6/15 attack on 1945, the tree had burned out. Thus, the tree had to be planted again. This is why the tree is a symbol of fresh start.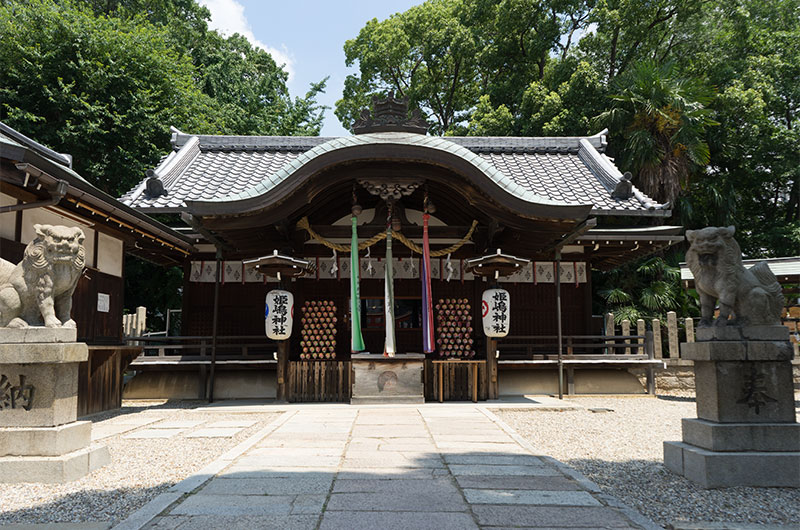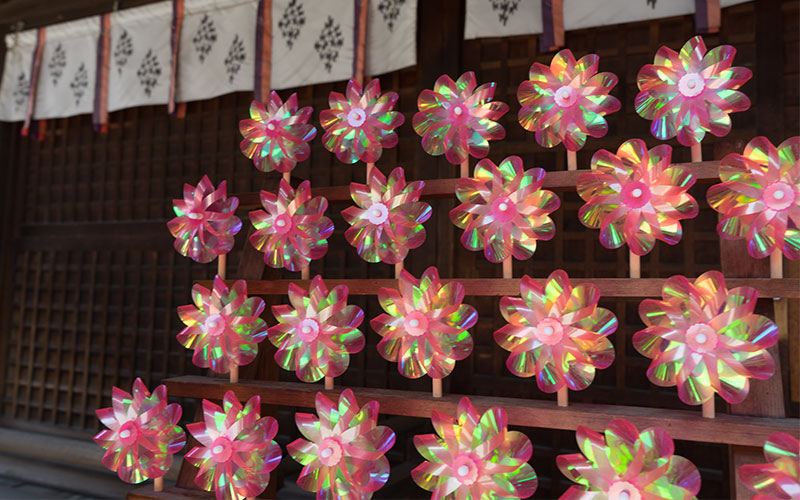 When we went to the shrine to pray, there were pretty pinwheels decorated next to the wishing box.
(If you want to know more about Himejima Shrine and the summer festival, please visit Himejima Shrine website.)
Now, let's focus on the festival, shall we?
~ Saturday, July 21 ~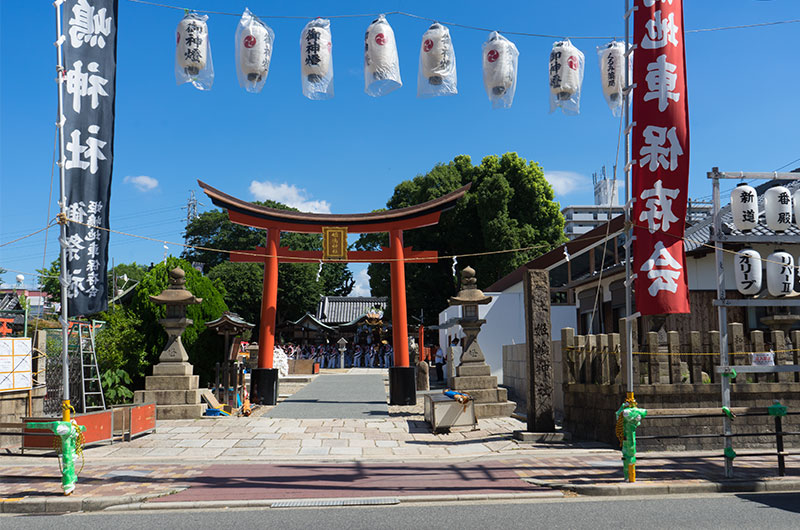 It was 9:25 a.m. See how the clear skies are getting ready for the festival?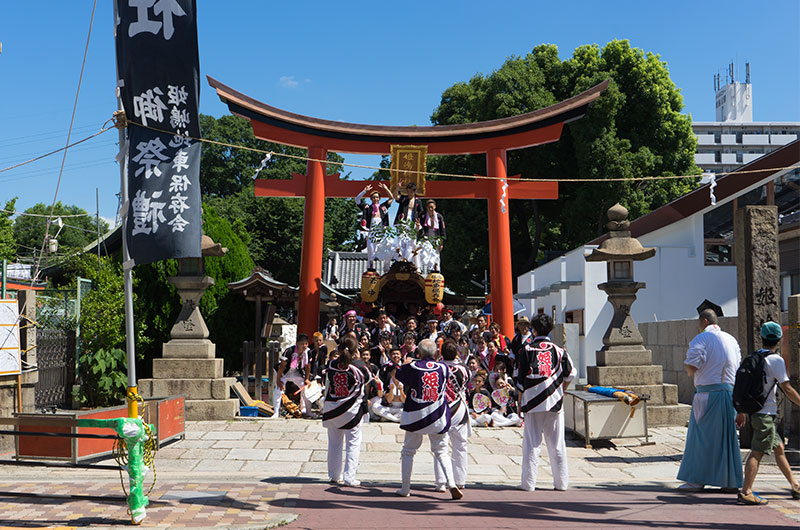 The parade crew were taking a picture under the gate with their float behind.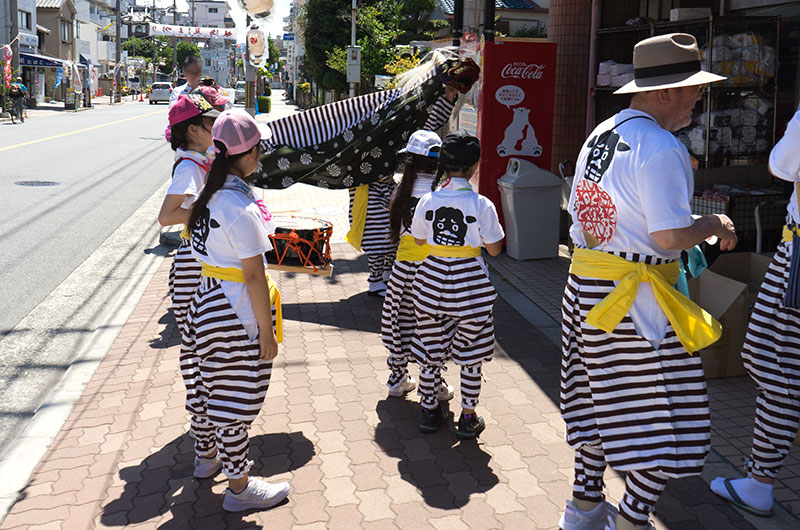 At 9:45 a.m., three floats and the dancing lion took off and marched all over Himejima during daytime.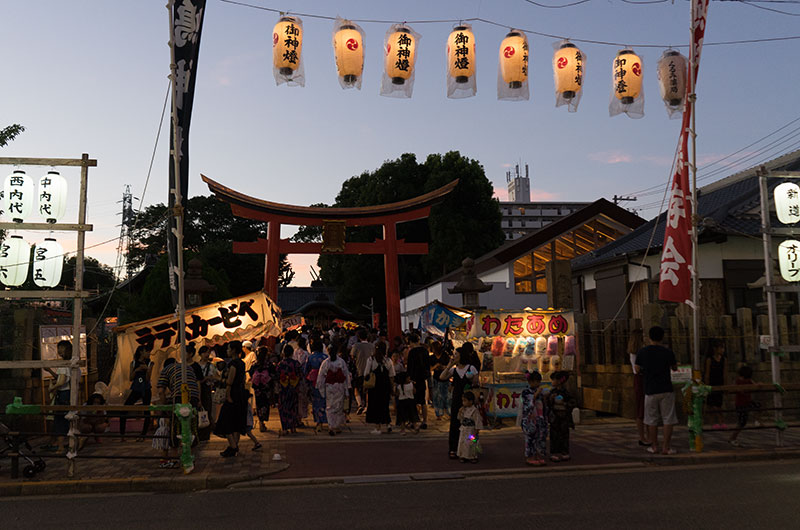 Lots of people started gathering at 7 p.m.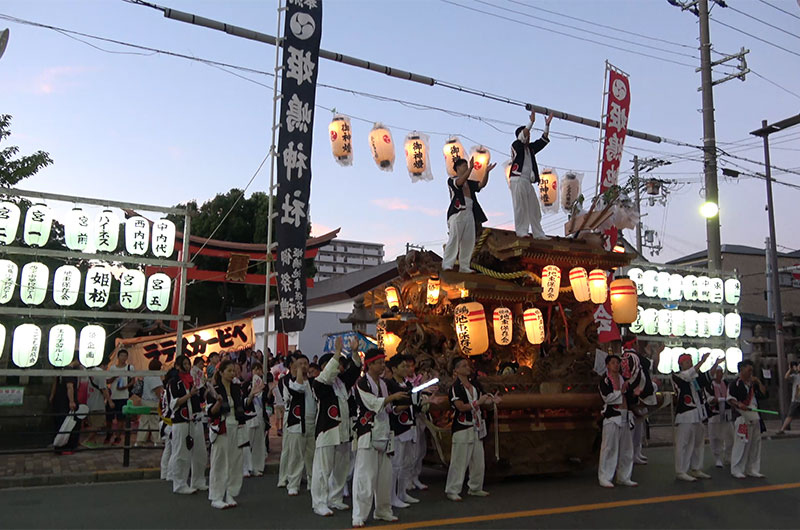 Here we have the Osaka clap. For more information about the Osaka clap, refer to Article 15.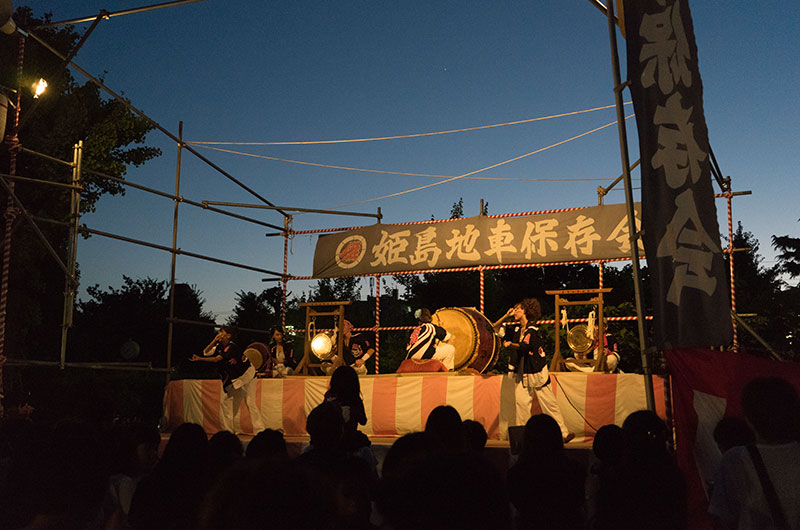 Let's head on over inside the shrine. What we see here are some women and children doing the lion dance. They meandered like a dragon and swayed to the rhythm.
~Sunday, July 22nd~
From noon, the parade had its trip around Himejima. At night, we had the climax where the float goes inside the shrine.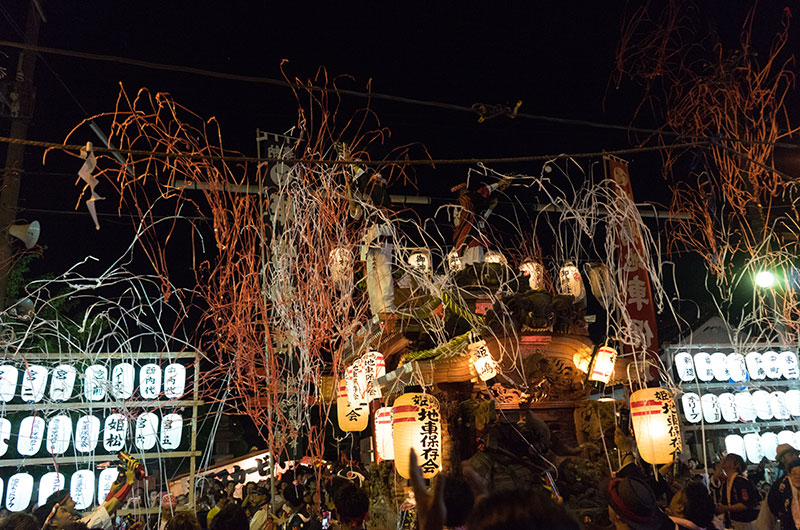 The floats of different sizes lined up in front of the shrine at 8:30 p.m. and everyone pulled a cracker.
The picture above features the biggest float.
First, we have the smallest float.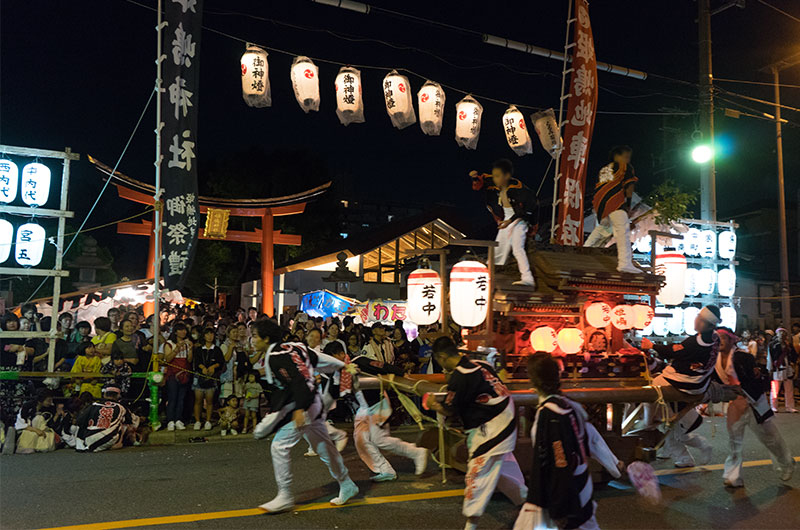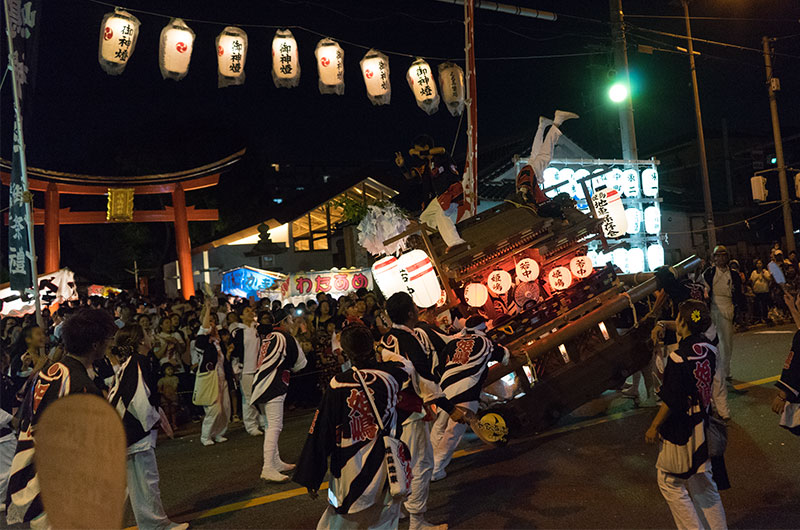 The boys standing on the float were hitting the floor and performed a handstand.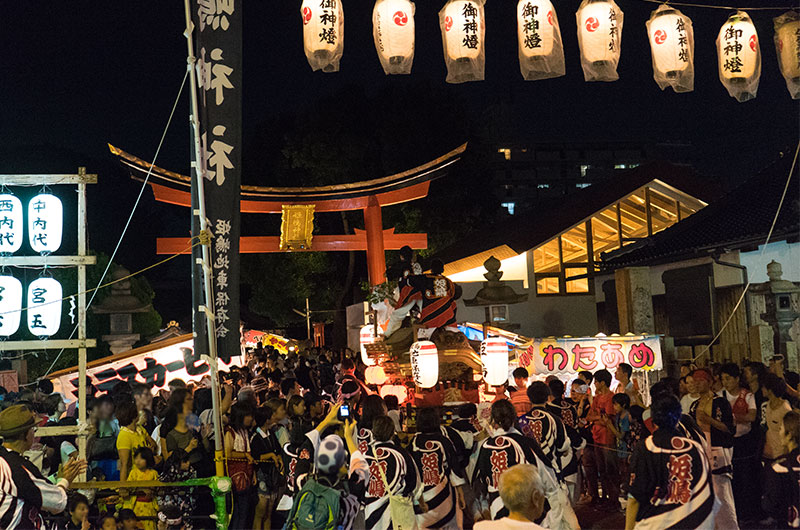 After the small float entered the gate, the medium and large floats were following each other.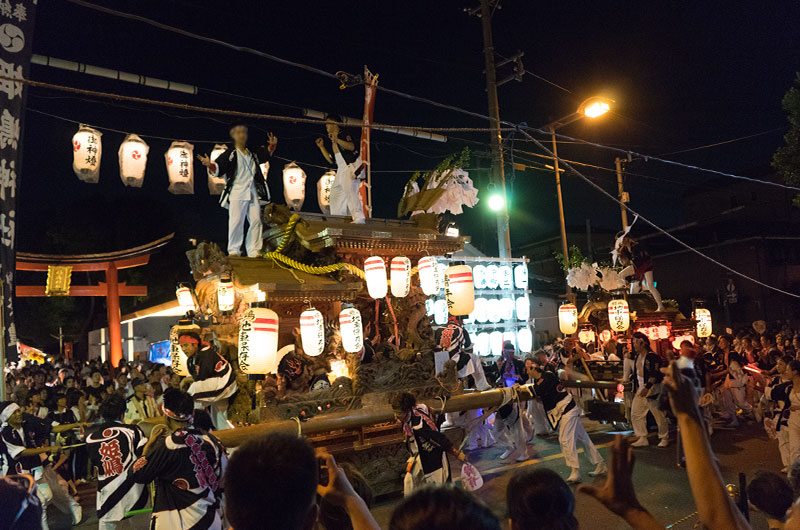 Here we have the medium float's performance.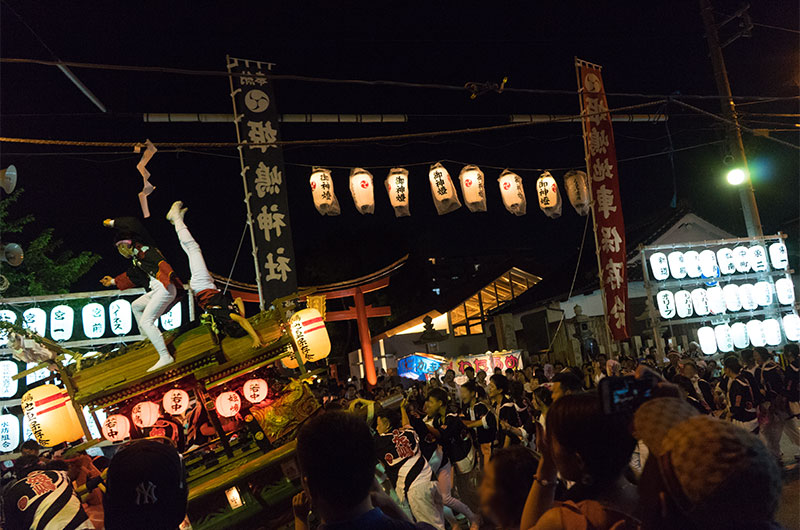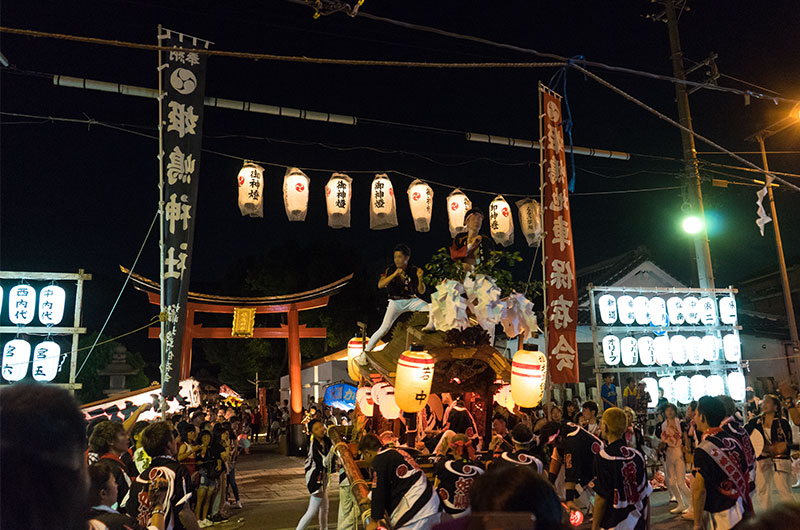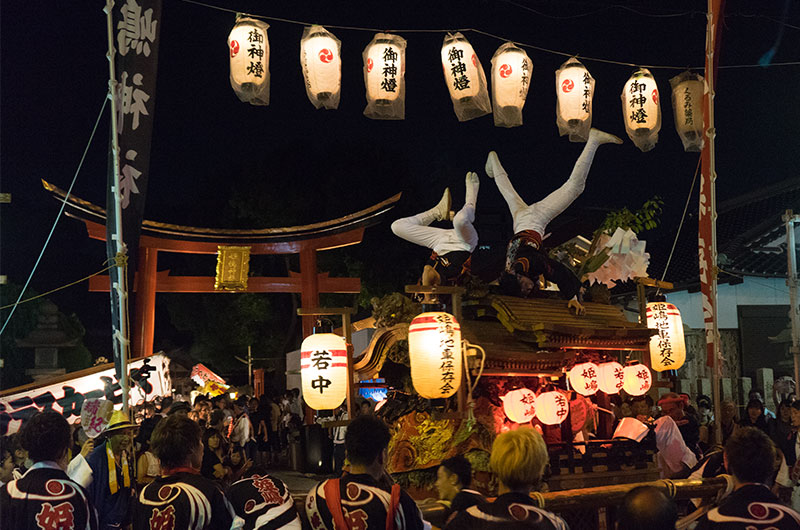 Soon after the handstand was done, the float went inside the gate.
Here is the best part. The large float!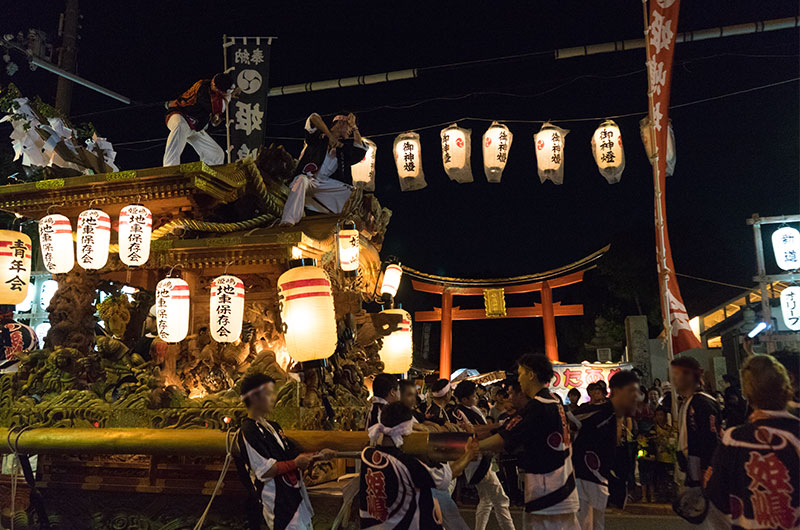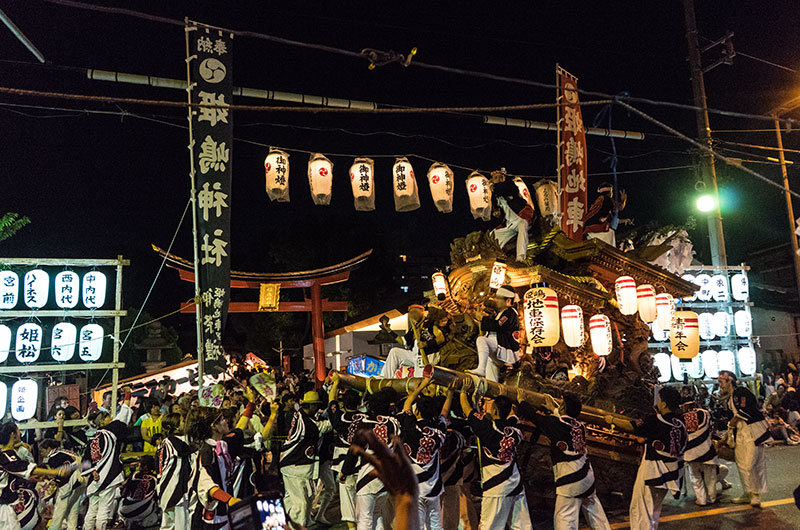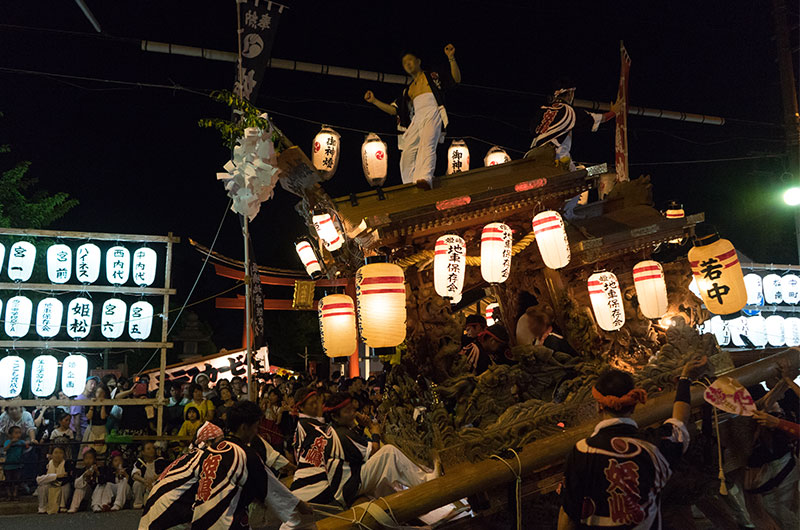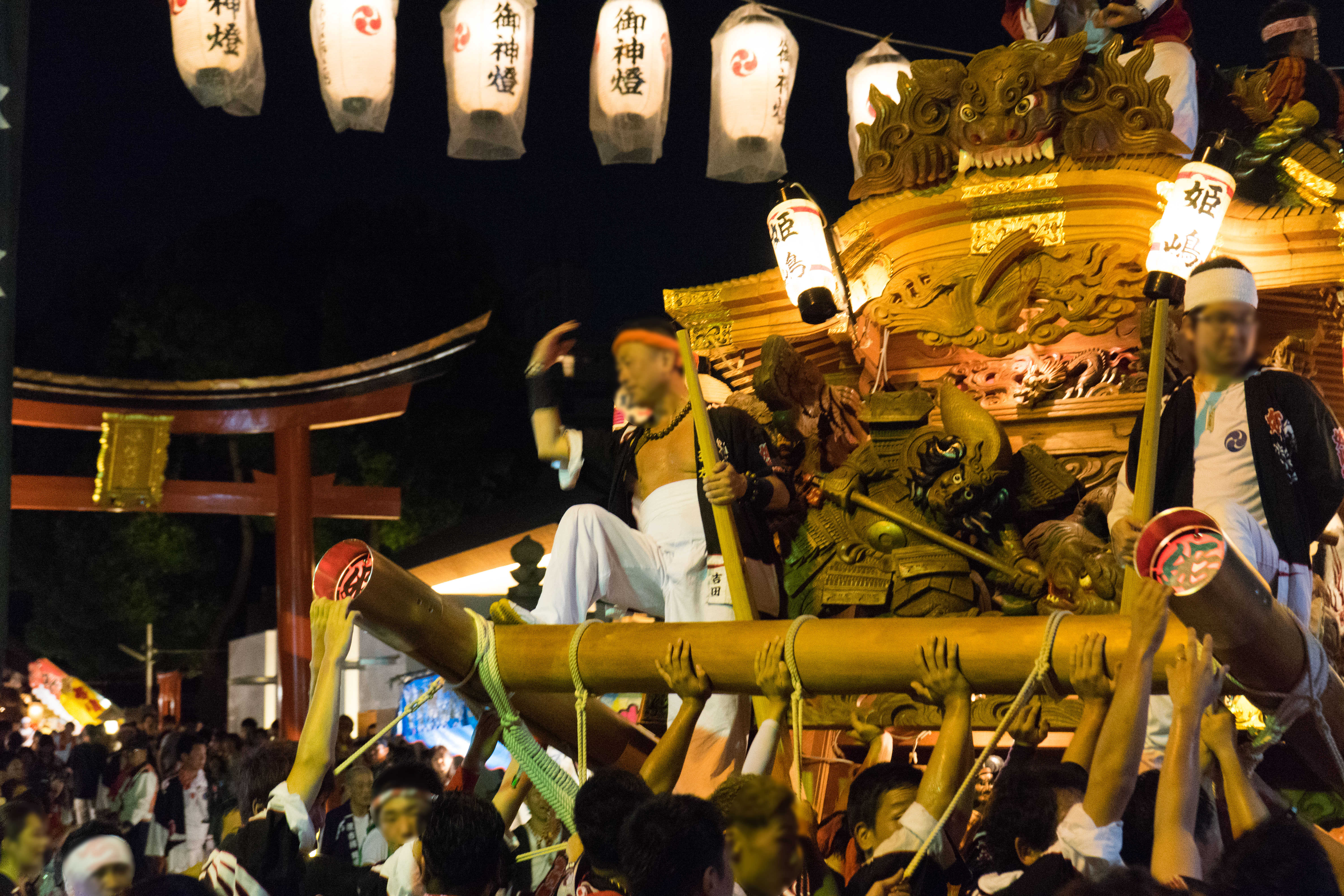 The large float portrayed a demon's face, which was wild! Then goes in the float.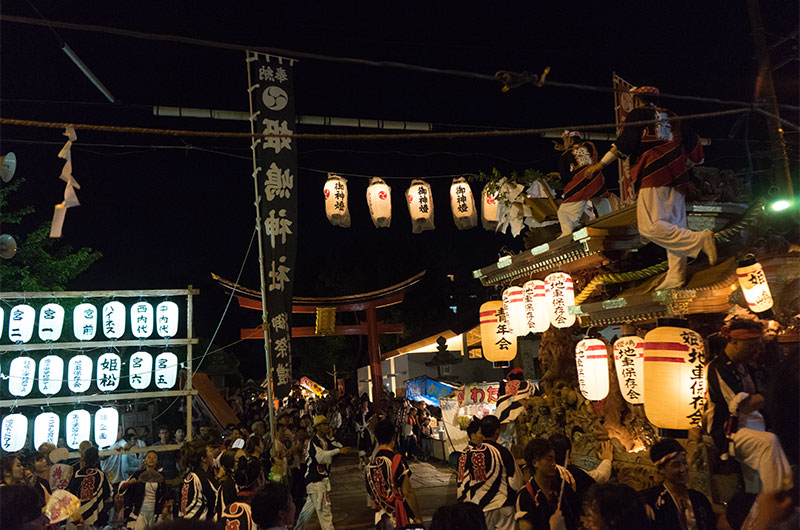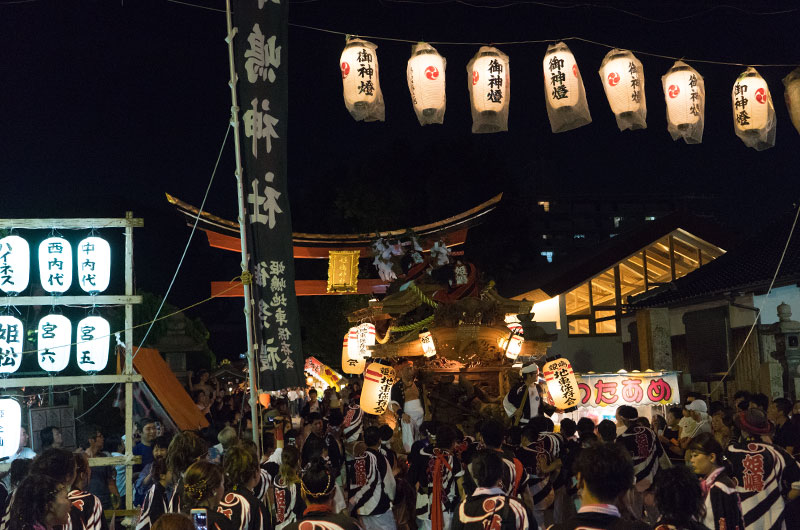 At 10 p.m., the float entered the shrine, and the audience cheered with joy!
Here are some videos of the festival.
(Side Note: Please be careful of the volume.)
July 21st (2:43)
July 22nd Part 1 (2:08)
July 22nd Part 2 (3:24)
July 22nd Part 3 (3:28)
This festival made its 26th year thanks to the people of the community. We thank the community, Himejima Shrine, and sponsors for bringing to us this wonderful festival.
For last year's festival, refer to Article 15.