Pasta Kobo is a restaurant three minutes away from JR Mitejima Station that opened on October 2015.
(Side Note: We got permission for photography.)
Here is the outside view.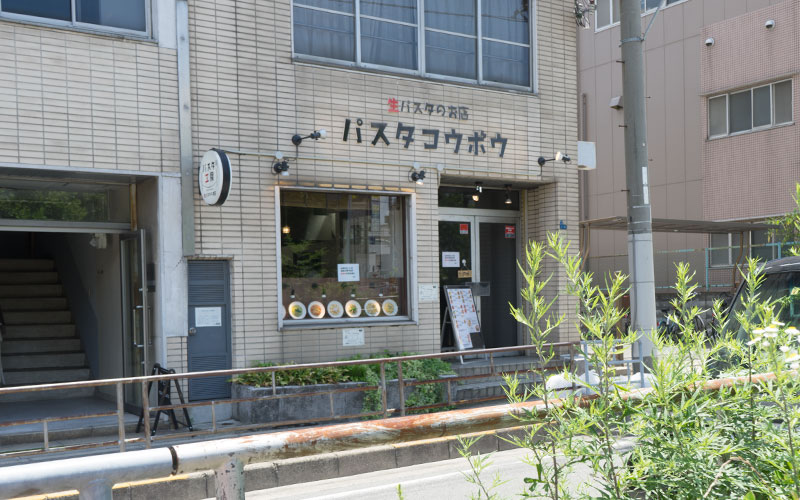 We went on a weekday at 11 a.m. There were already three people waiting for the restaurant to open.
By the way, we have the night view as well.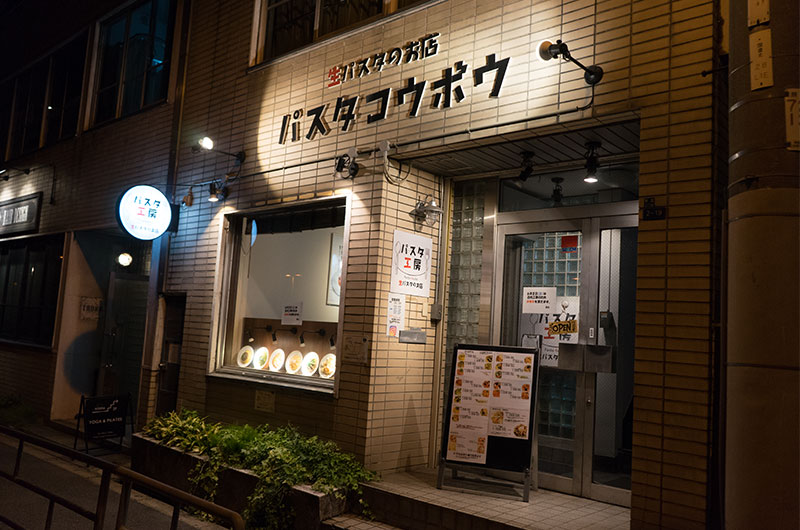 There are twenty- two seats in total, ones being tables of two, and ones having tables of four. All tables are smoke- free, and you can relax with the wooden patterns embracing you.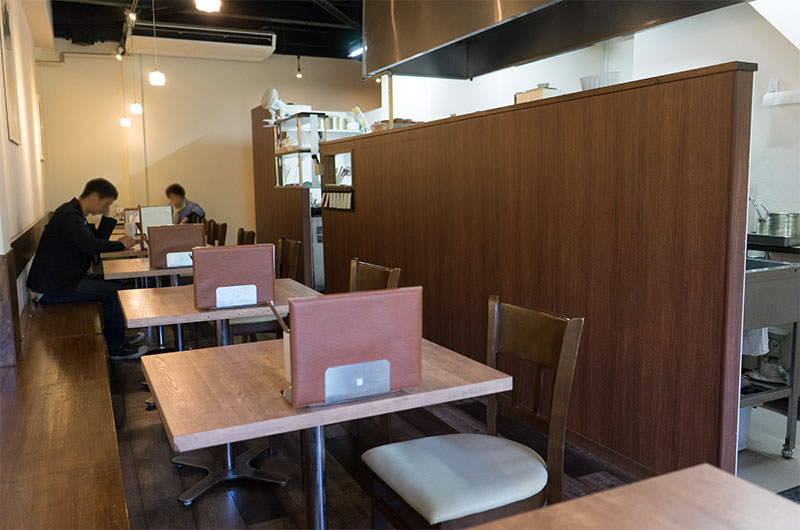 We can see the Ohno River Promenade from inside.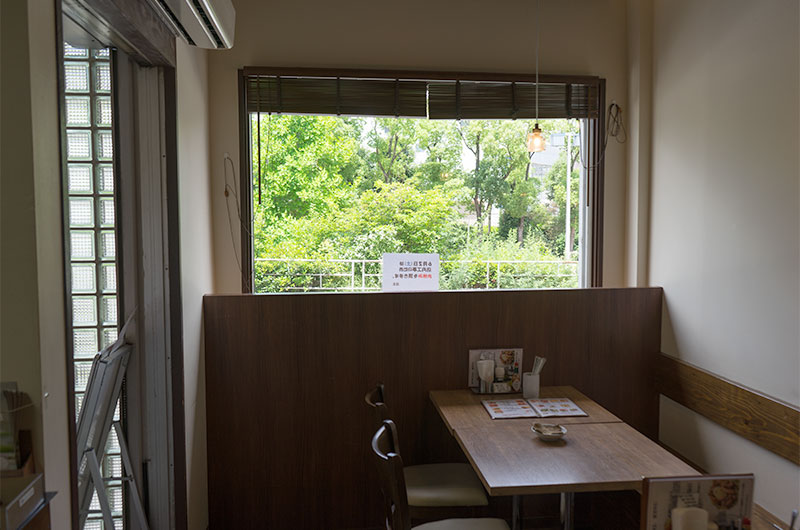 Below is the menu. There are lots of sauces to choose from and there are choices from proportions medium to extra large. Besides pasta, you can have pizzas, casseroles, and salads.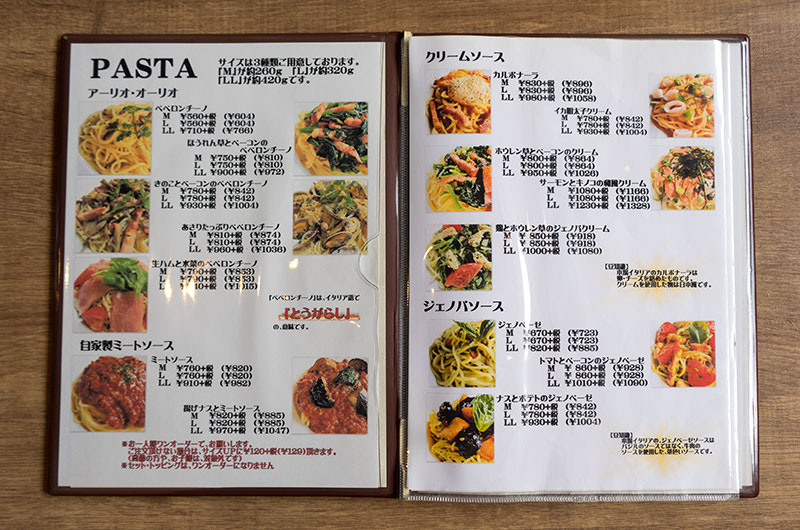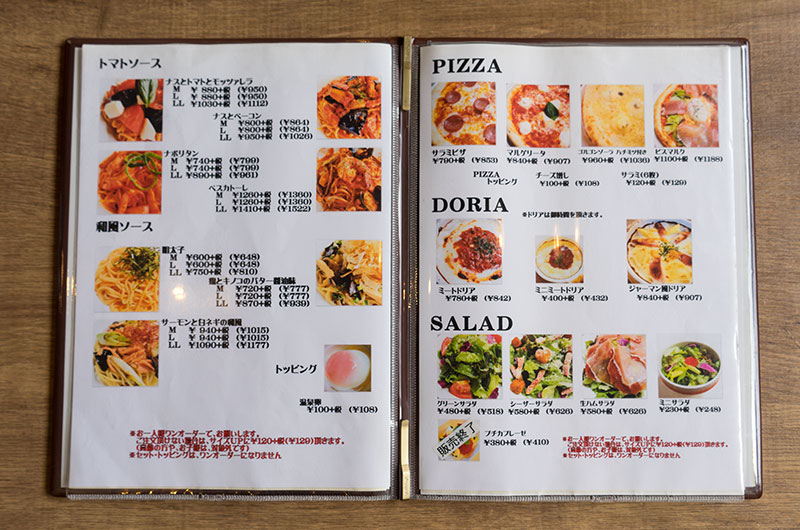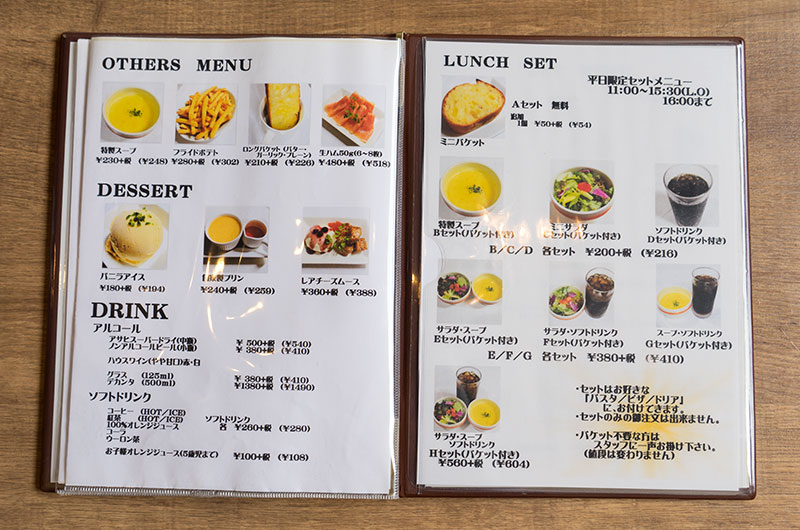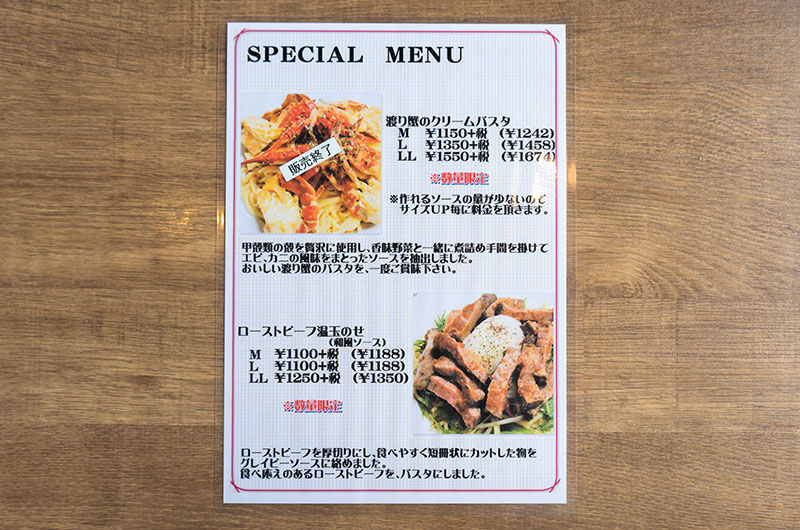 On this day, we ordered a weekday only menu which is available from 11 a.m. to 4 p.m. ( last order being 3:30 p.m. )
In this meal plan, you may choose you favorite pasta, pizza, or casserole.
There are many pastas to choose from, but our party of three will specifically feature three.
Plan A is a medium sized tomato and bacon Genovese with free bread.
On the top right, we could see pudding as well.
It was a recommended menu since one of the staffs likes Genovese sauce.
The munchy pasta, the thick bacon, and the tad salty sauce was a symphony ringing to the soul.
The butter enriched bread was a fluffy pillow touching the teeth. The homemade pudding had a rich texture.
Plan B is a medium clam peperoncino that comes with bread and special soup. We can see a shell disposer on the right.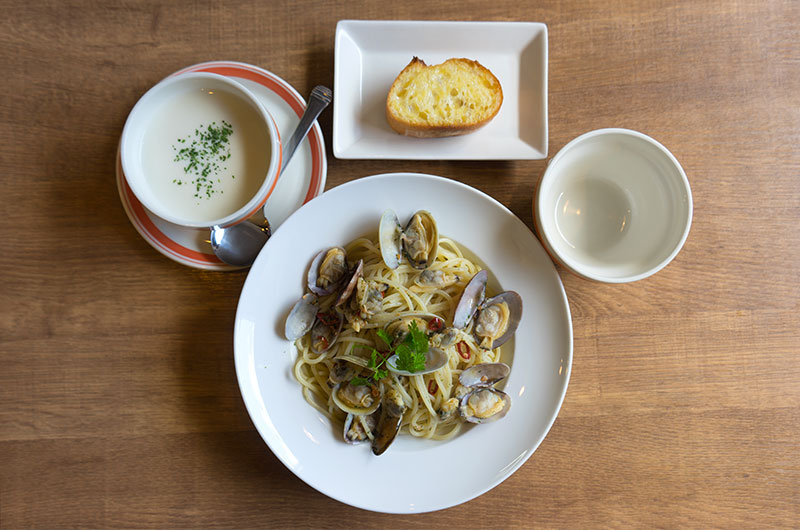 The day's special soup was vichyssoise. The soup, according to the labels next to the condiments, is susceptible to change from season to season. The sweet nature of potatoes create a balance with the cold texture. The pasta, on the other hand, had the clams cast a mildly salty spell.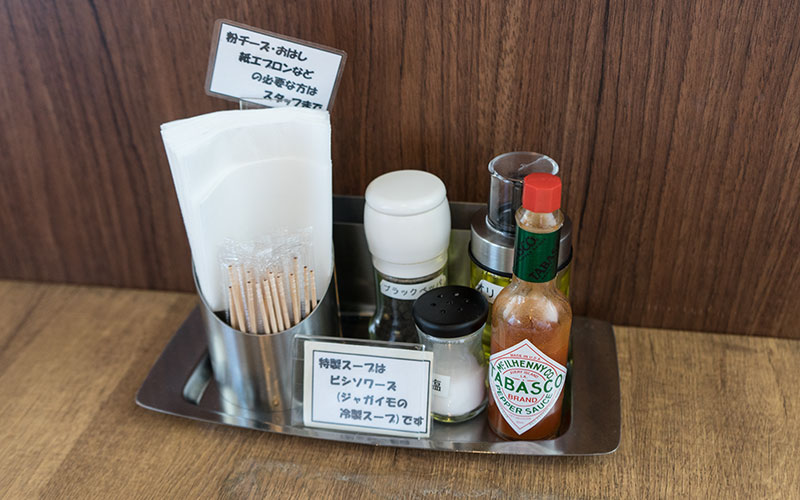 These are the condiments you can sprinkle on the pasta.
Plan C is a medium cod roe cream with squid, which comes with bread and salad.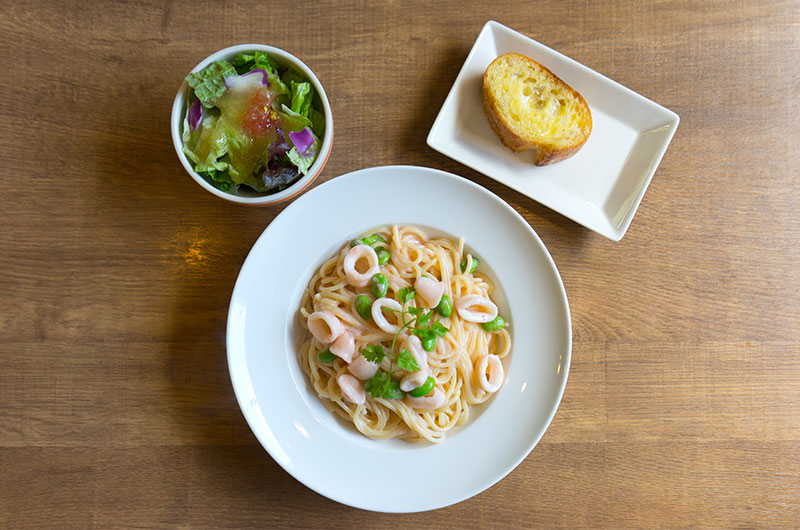 While the salad dressing was a blessing, the pasta was a mild journey to heaven. According to the staff, cream pastas gain the fame in the restaurant. Even children enjoy them.
Now, let's take a look at our video!
(Side Note: Please be careful of the volume.)
Why not have a try here? Thanks for reading!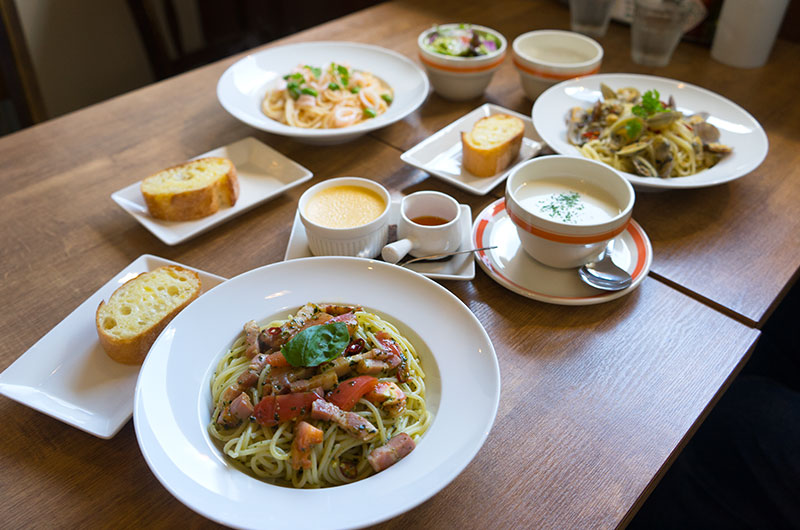 Pasta Kobo Info
3-2-19, Nishiyodogawa Ward, Osaka City, Osaka, Japan, 1st floor
Operating Hours
・Weekdays
Lunch= 11 a.m. ~ 3:30 p.m.
Dinner= 5:30 p.m. ~ 10 p.m.
・Saturdays
Lunch= 11 a.m. ~ 3 p.m.
Dinner= 5:30 p.m. ~ 10 p.m.
・Sundays= 11 a.m. ~ 3 p.m.
Closes on Sunday and Holiday nights. A signboard will always appear in front of the restaurant a week prior of a holiday.
(Side Note: There is a parking area here. If full, try the parking area behind the nearest McDonalds.)