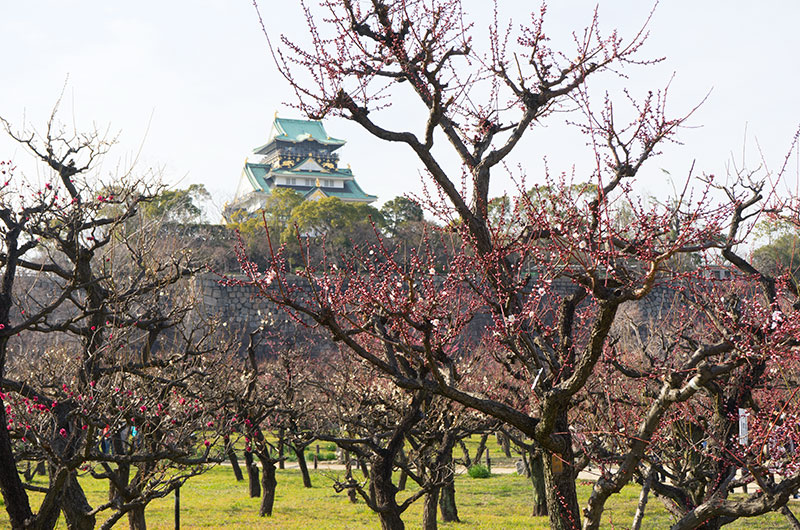 Spring has come, which means it's time to go to Osaka Castle! Osaka Osaka Castle is the perfect place to go watch some plum blossoms. First, we would like to introduce the view of the castle.
The moat is a five minute walk from Osakajo-koen Station of JR Osaka Loop line, and some Goza boats were floating gently down the stream.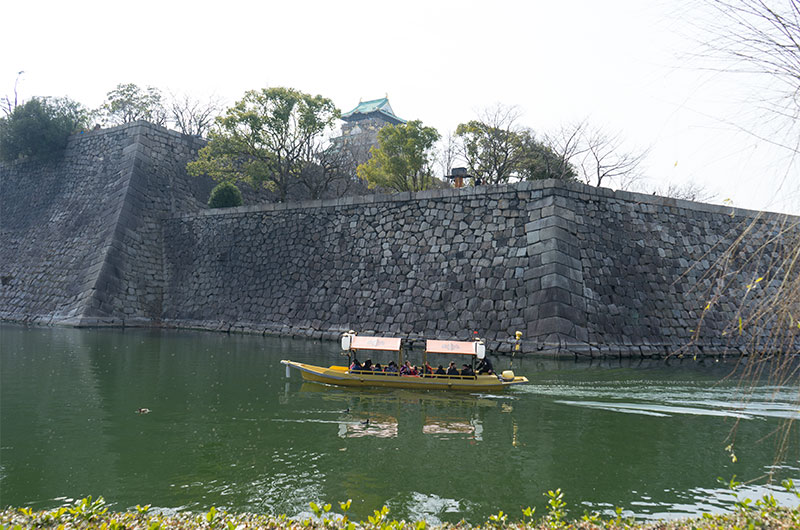 During this twenty minute boat ride, you may see Japan's most tallest stone wall. Next, we would like to feature the castle.
If you cross the fifty-four meter Gokuraku Bridge, you can easily get to the castle.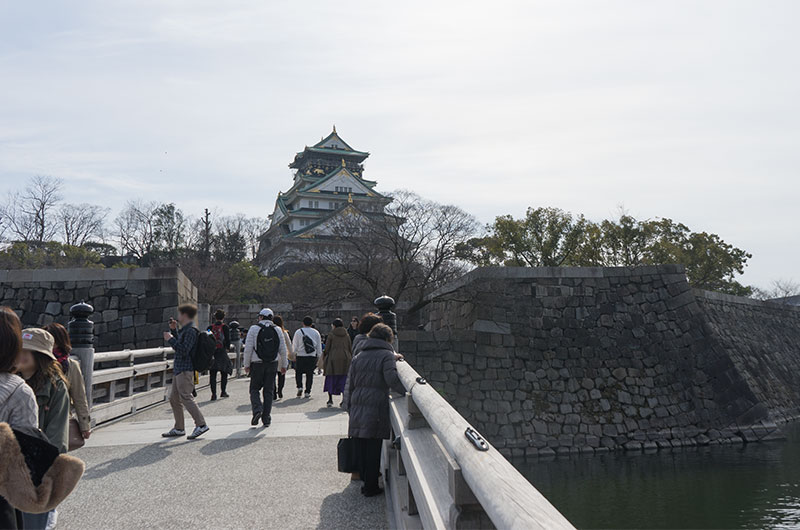 If the walk across the bridge tires you, there is an observation platform near the end of the bridge. There, you can take a break from walking.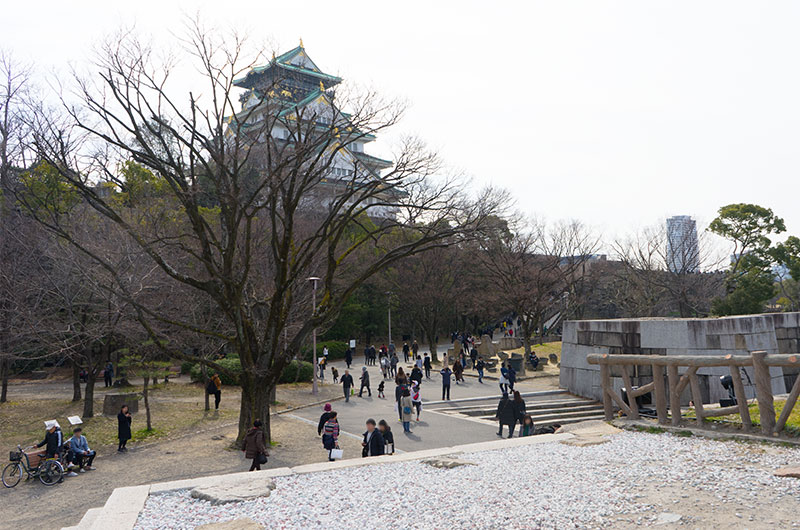 View from the observation platform. The red one is the road train moving around Osaka castle park.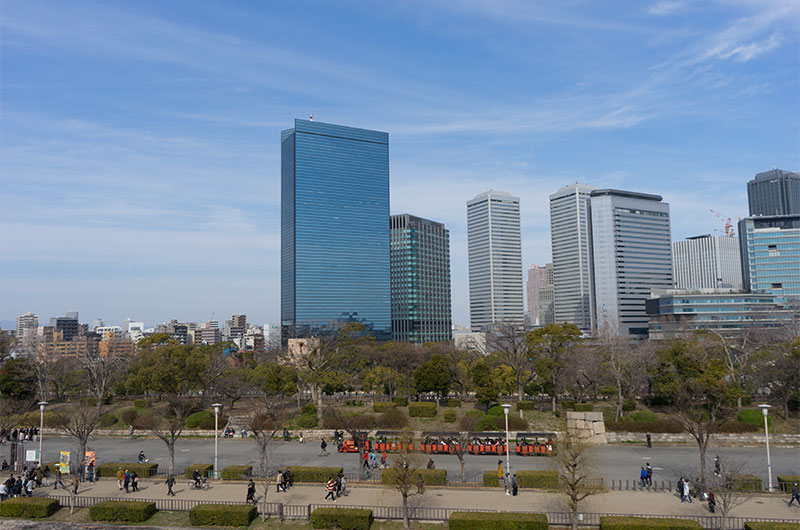 Once you get to see the castle, you will be overwhelmed at how magnificent the castle is.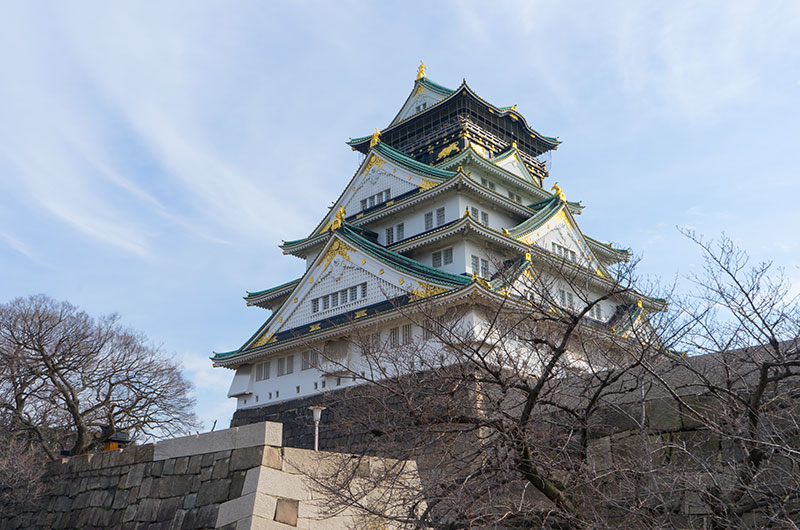 The castle was founded in 1583, but got engulfed in flames. The castle today is a reestablishment from 1931.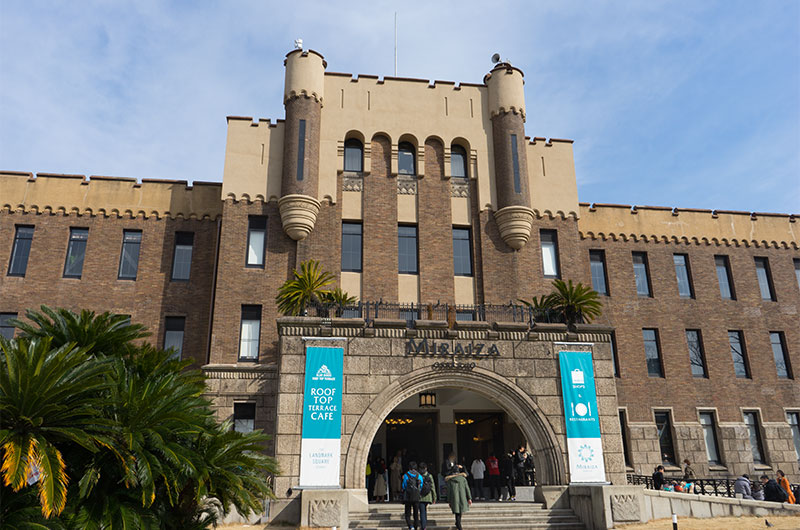 The facility neighboring the castle is called Miraiza Osakajo. This building shares its history with the castle ever since 1931, and it has restaurants, souvenir shops, and museums.
Now, this is the moment you've all been waiting for! It's time to go to the plum trees! The trees are located on the east side of the moat.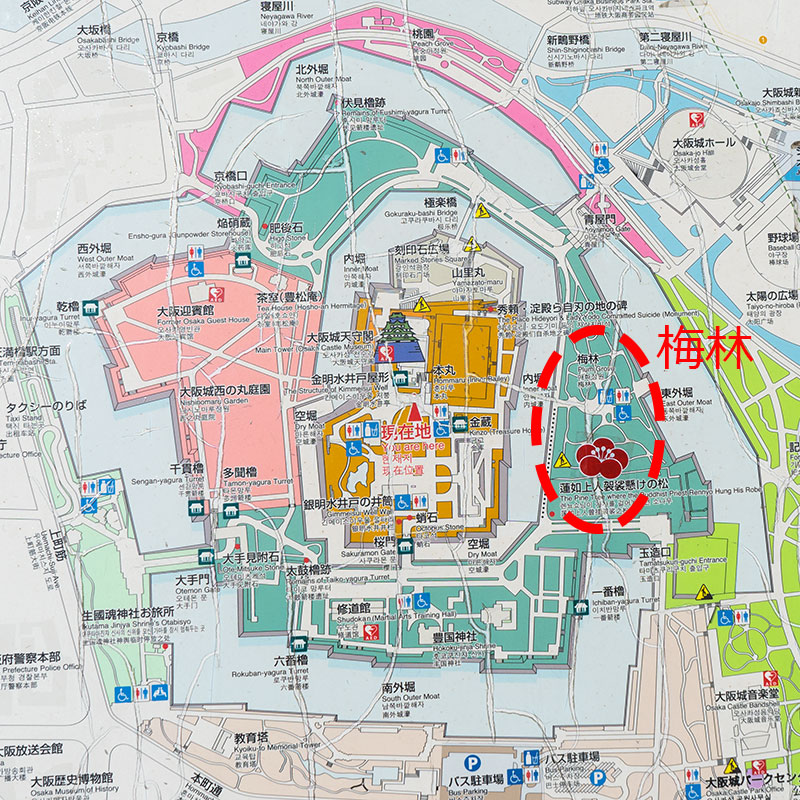 The castle is very marvelous and all, but since spring has come, we can't miss the opportunity to be surrounded by the plum blossoms!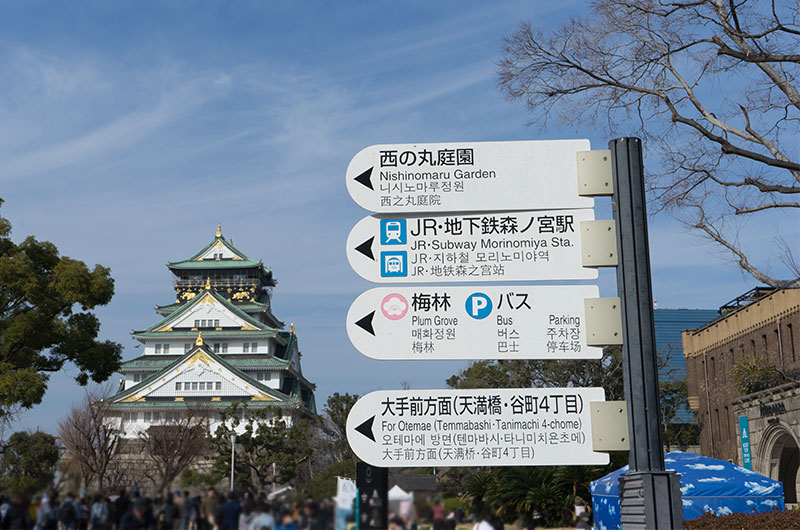 We need to cross the moat again…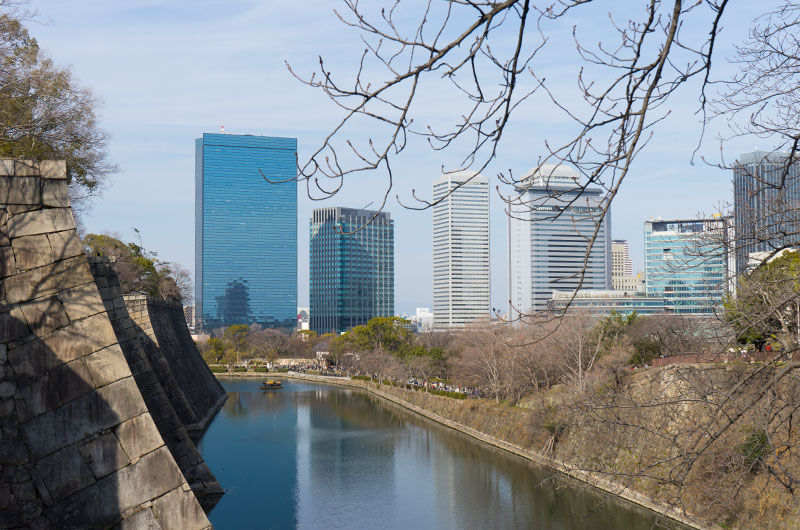 and this is it!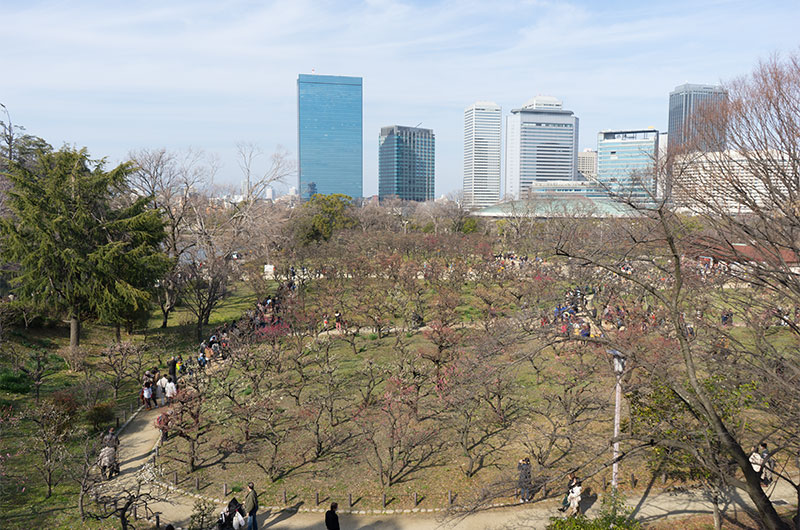 This plum field had its grand opening in 1974, and handles over a hundred different species of plums.
Please enjoy the view as the thousands of trees surround the castle.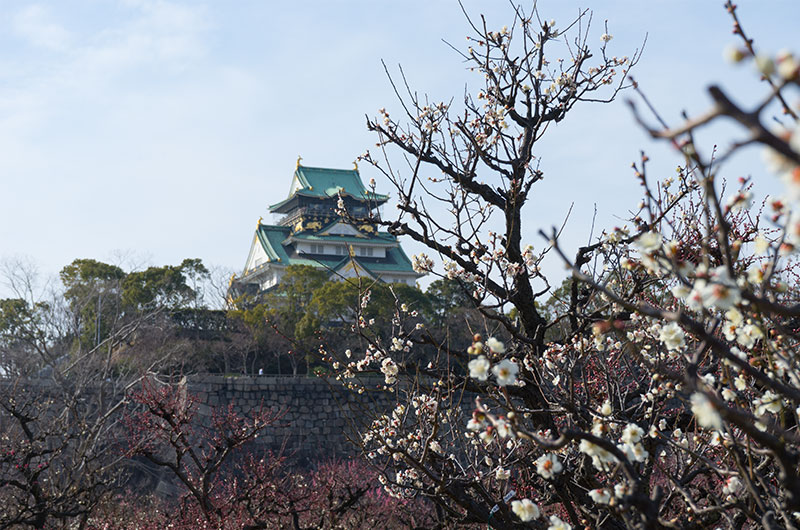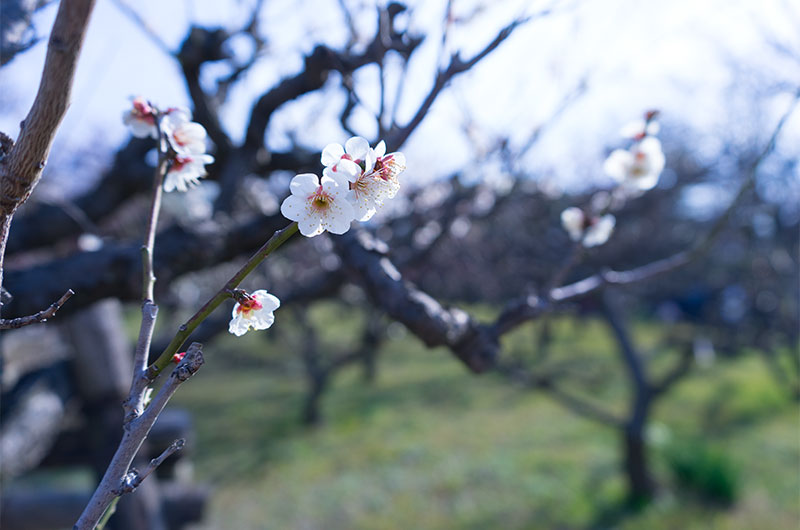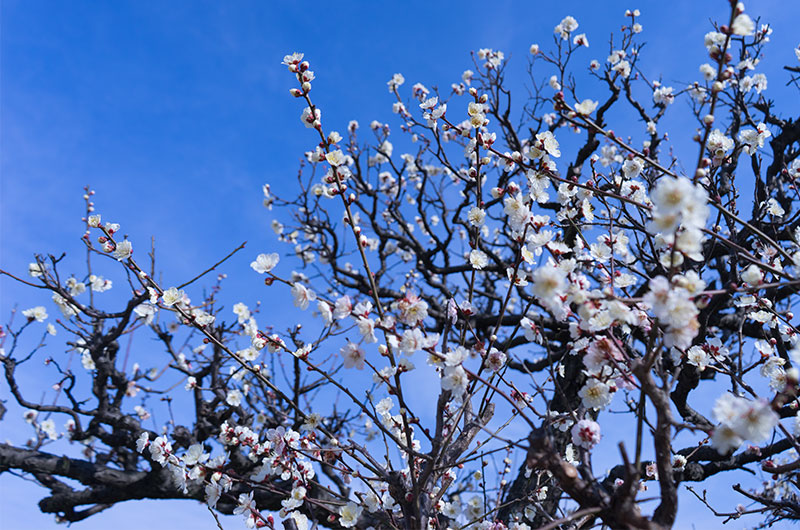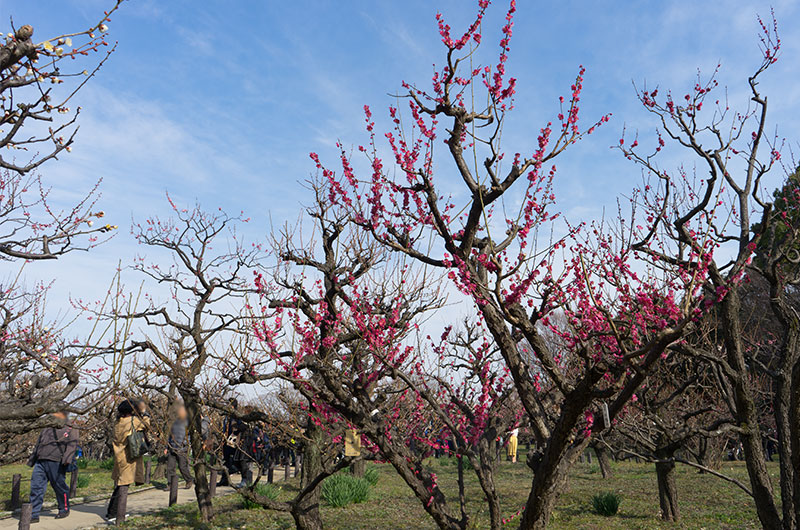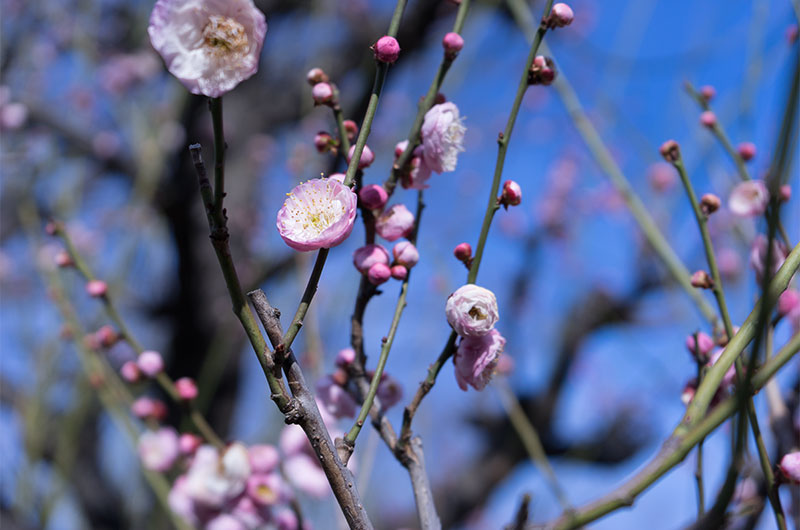 This relaxing plum phenomenon is available from late February to the middle of March.
Side Note: For more information, please visit the Osaka Castle Park Center website. The plums may bloom sooner or later depending on certain conditions.
「Osaka Castle Park Center」
https://osakacastlepark.jp/
By the way, the park itself is free, but you need a fare to enter the castle (except for those 15 years or under).
There are many more places to enjoy out there in osaka. Feel free to stop by!
Thanks for reading!