As a Shiba Inu, Amo-san is okay with water. However, we don't want him to be scared of the pool, so this time, we went up the rooftop and made the water shallow.
When we opened the box, there was the pool itself, steel pipes, resin joints, and a pedestal.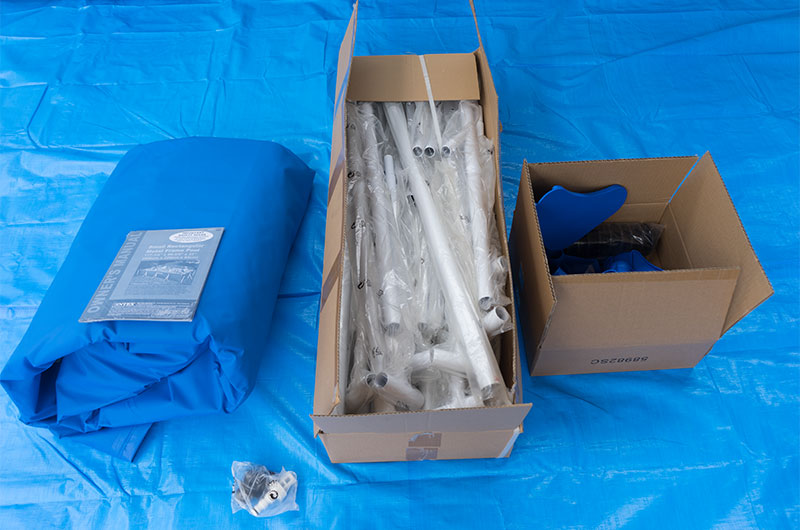 We set blue sheet so the pool doesn't get damaged, and we followed the instructions on the Japanese page.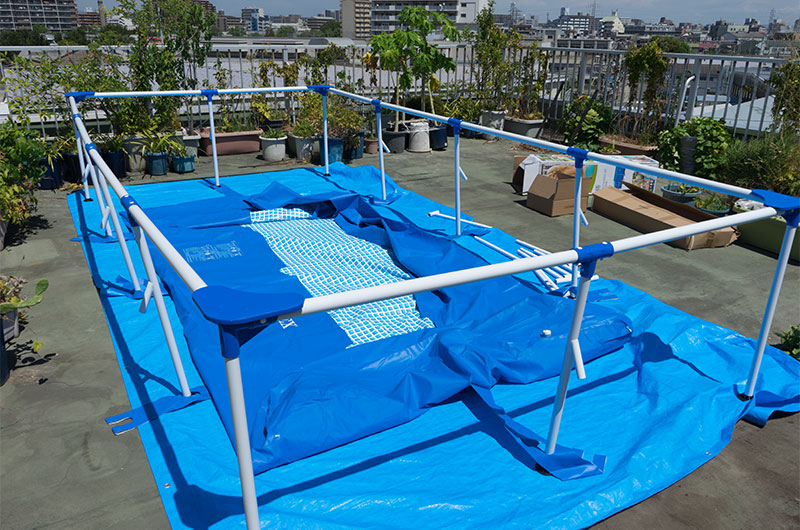 The fabricating process was quite easy. The pool itself was stern and genuine.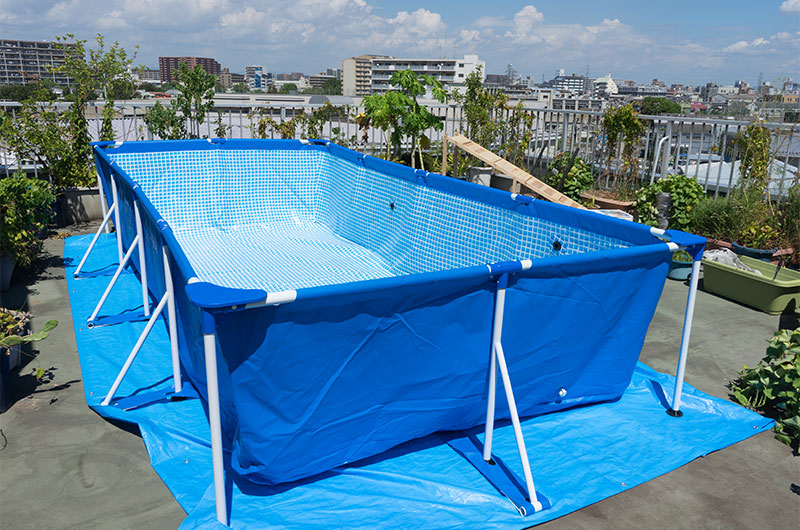 Then, we set the slope and fill the pool with water.
The pool is 450*220*84, and it's so huge that it took us two hours to fill it up to thirty centimeters with low water pressure at the rooftop.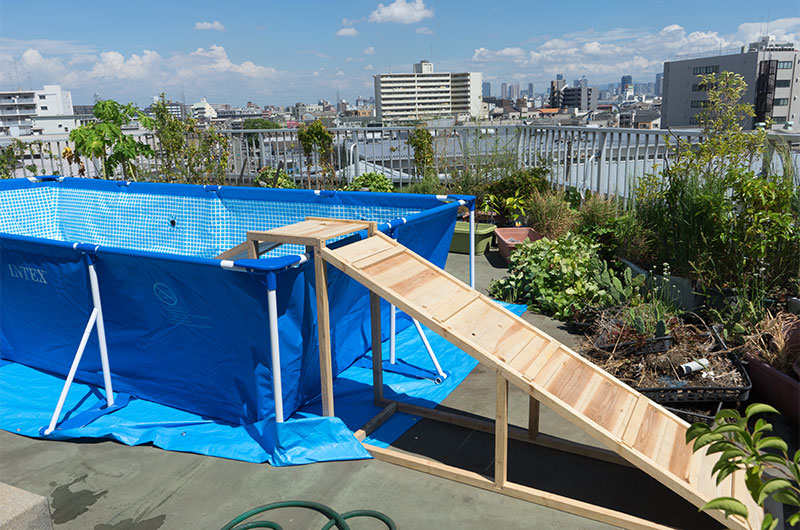 Considering about the capacity of the rooftop, we set the water to thirty centimeters, and the pool is ready to go!
(Side Note: Our company building is built with firm desk slabs, poles, and beams. However, at regular Japanese homes, such large pools must be installed at the ground. Please do be careful!)
With lots and lots of practice, Amo-san easily walked up the slopes!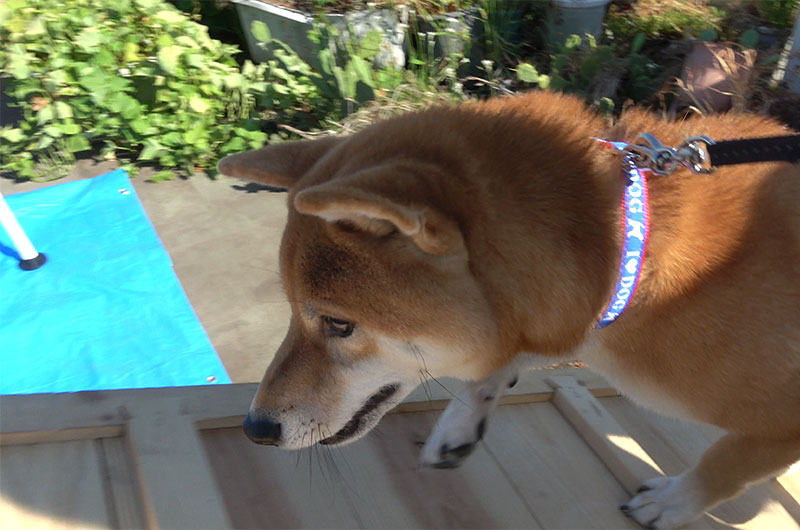 All of a sudden, Amo-san halts in front of the water.
He is okay with rain, baths and showers, but are pools no good with Japanese dogs after all? We took a while to figure out.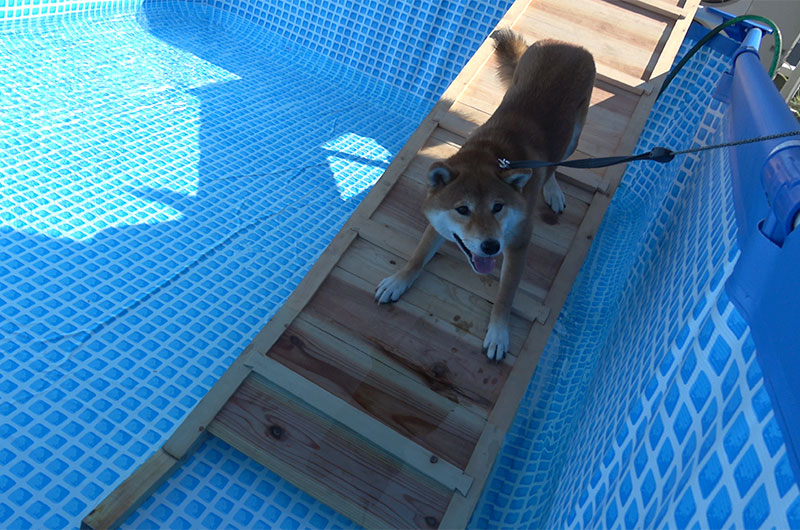 We threw Amo-san's favorite ball inside the pool, and he was interested, but he would not step inside.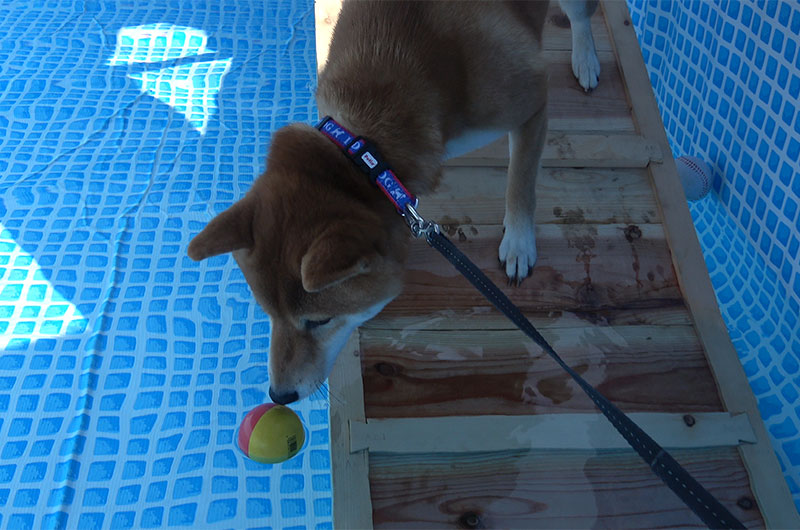 Five minutes had passed when Amo-san unwillingly jumped into the water.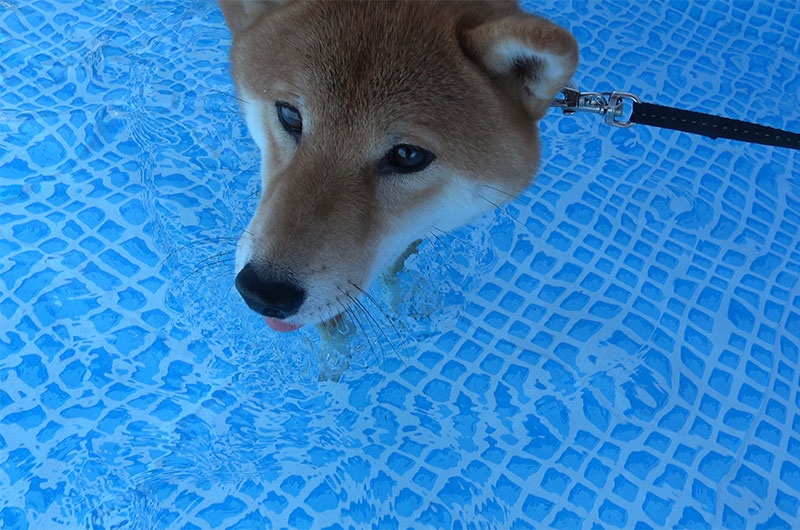 Amo-san then looks around and made a satisfied face.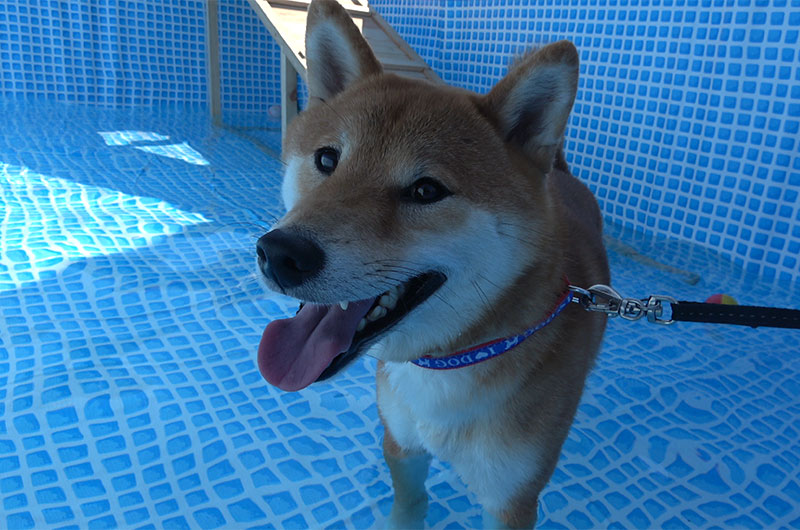 Soon after, Amo-san jumped into the pool by himself!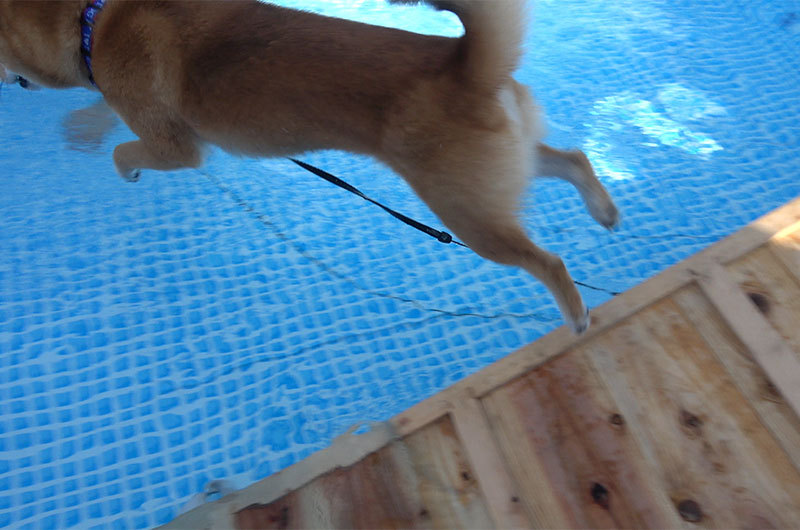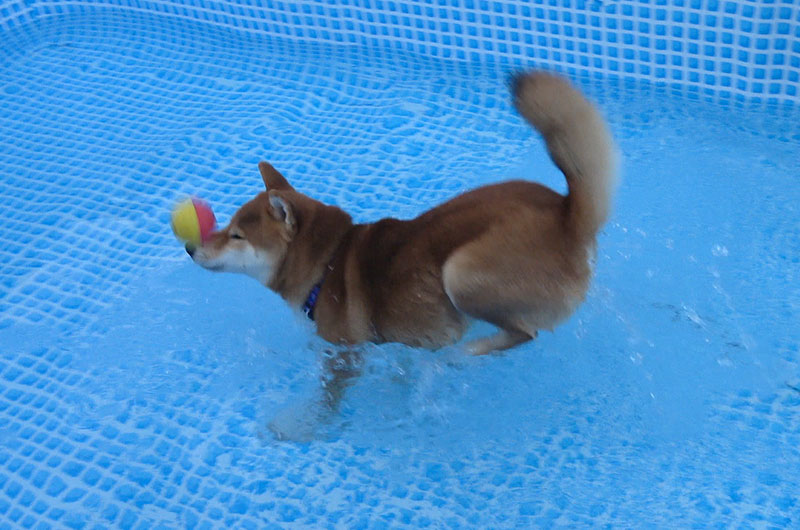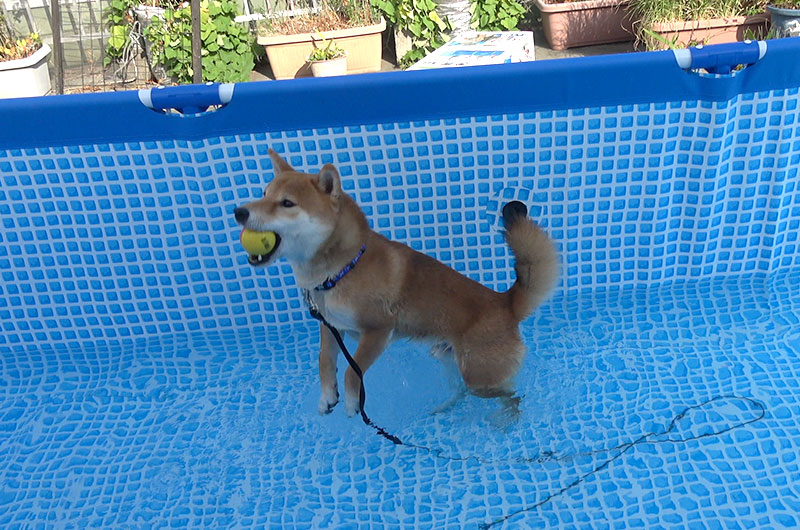 This is Amo-san taking a break and watching the rooftop view.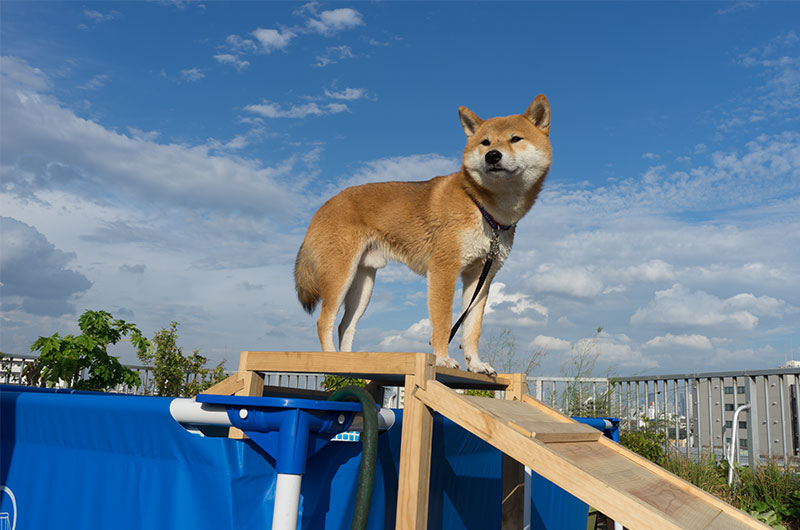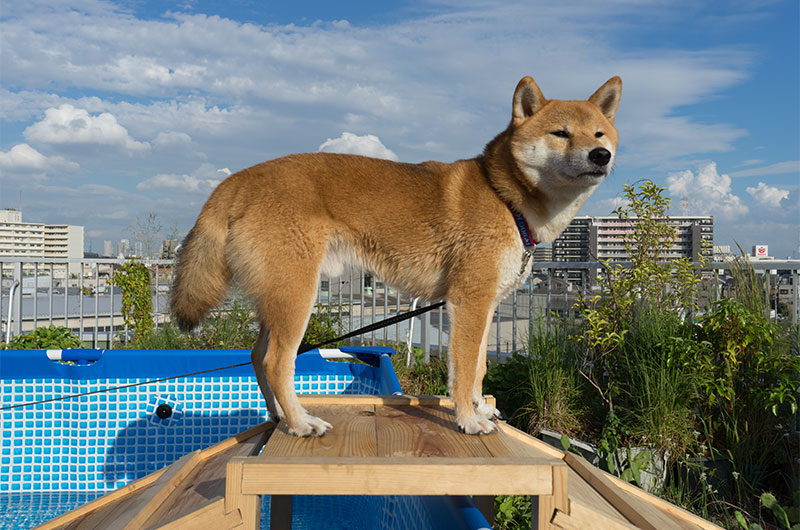 Here is a video of Amo-san swimming in the pool.
(Side Note: Please be careful of the volume.)