Previously on our article about Amagasaki, we featured the daytime view of Amagasaki castle.
This time, we will be continuing our story with a flip to another facade of the castle. Welcome to our night expedition.
Oh yes, we remember the pine tree honoring the white contrast of the castle and the black of night.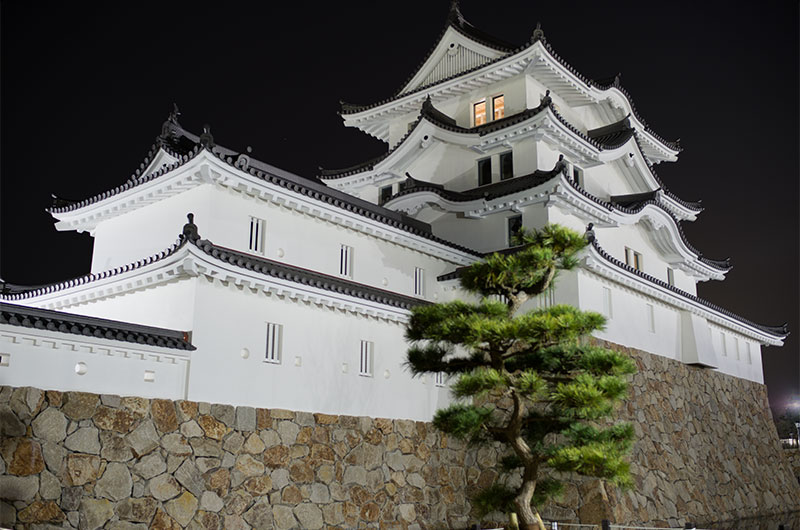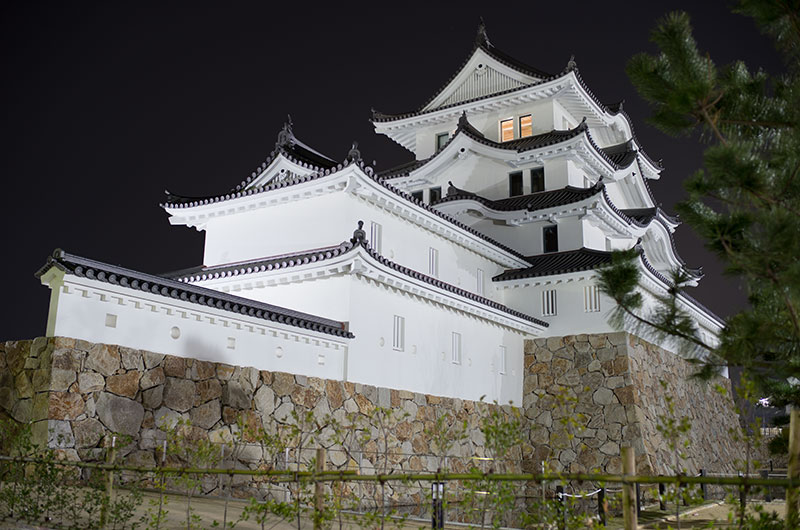 As we head west, the railing seems to be guarding the sleeping castle.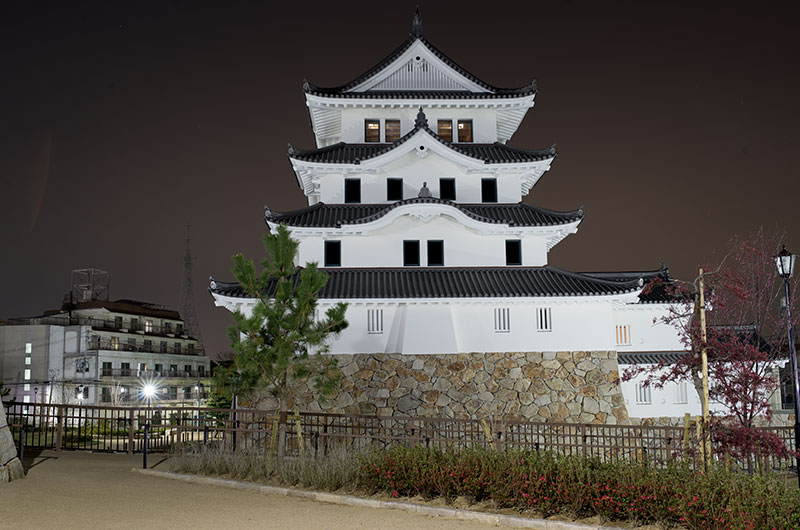 The white lighting from the noth is a little night light so the castle can sleep at night.
Good night, and sweet dreams, you beautiful castle.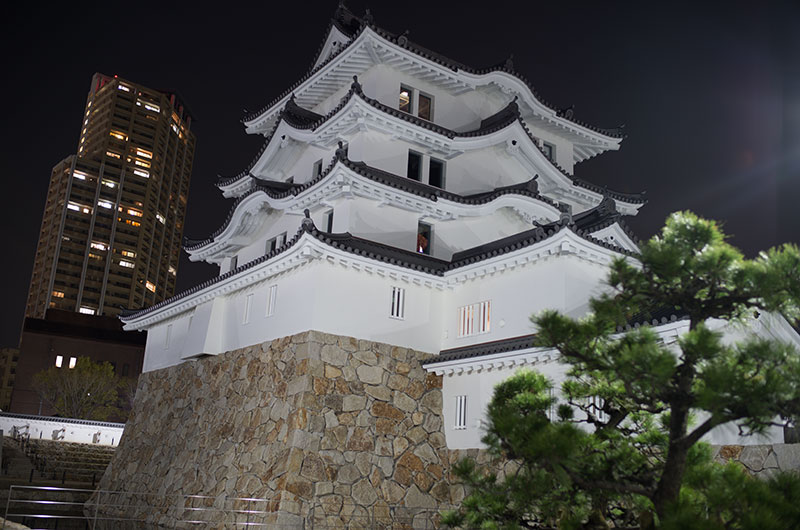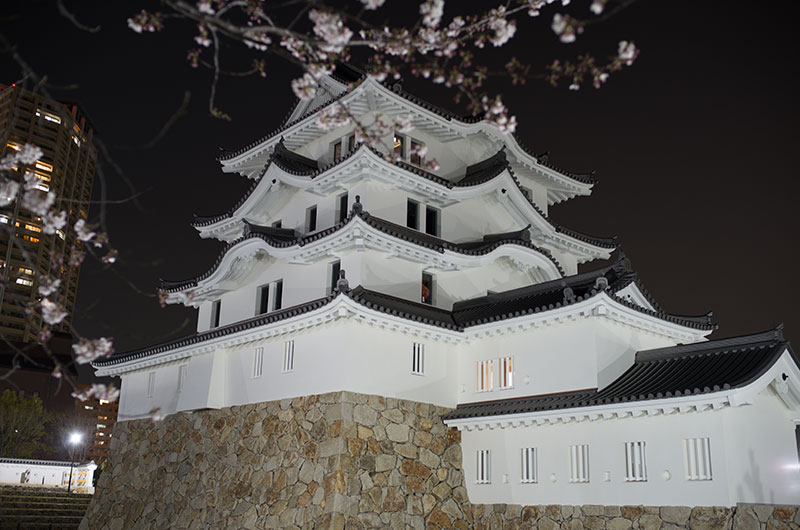 Since the castle is a newborn, the snow white skin is one delicacy impossible to miss!
Amagasaki IIss: Odyssey
On this trip, the first sight that catches our eyes is the Hanshin Amagasaki station.
It seems that Hanshin Namba Line is celebrating its tenth anniversary by operating trains (with vivid orange doors) for two years!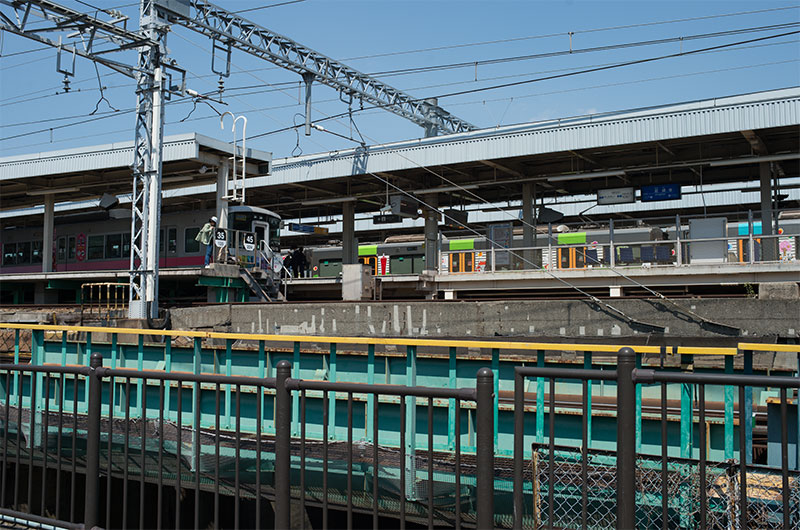 In front of Amagasaki Castle stands the Amagasaki Warehouse, operated by Hanshin Railways. It has been a hundred fifteen years ever since its foundation in 1904.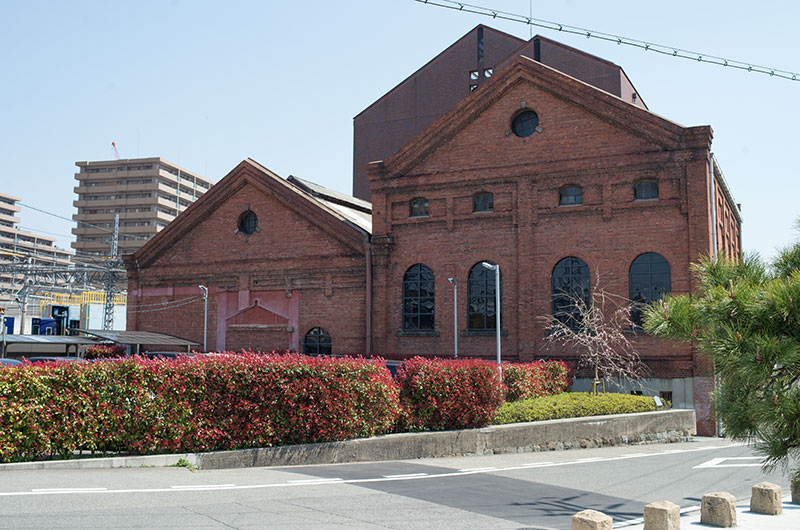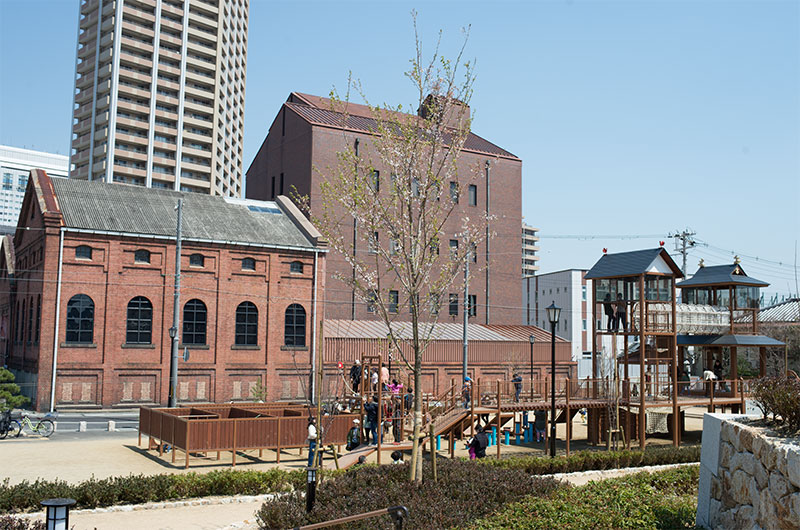 It is not just the warehouse that is awesome, but adorable children come to visit the playground on front of the warehouse.
The northern tulips spread proudly and gracefully at Central Park.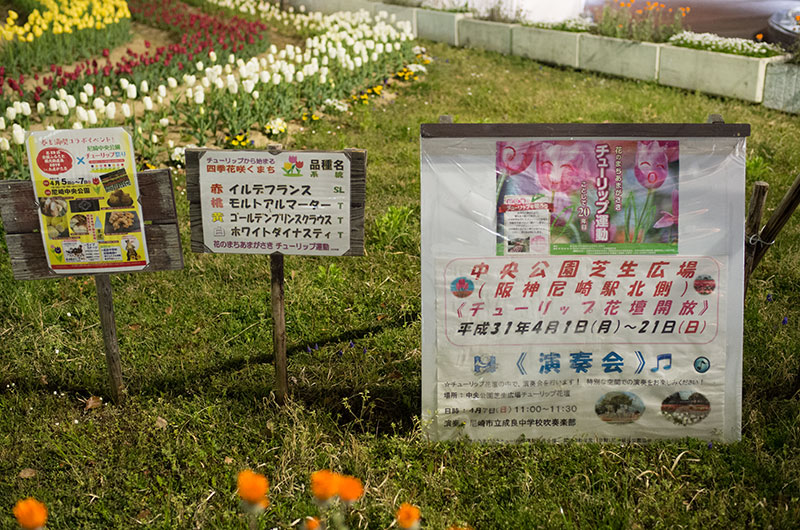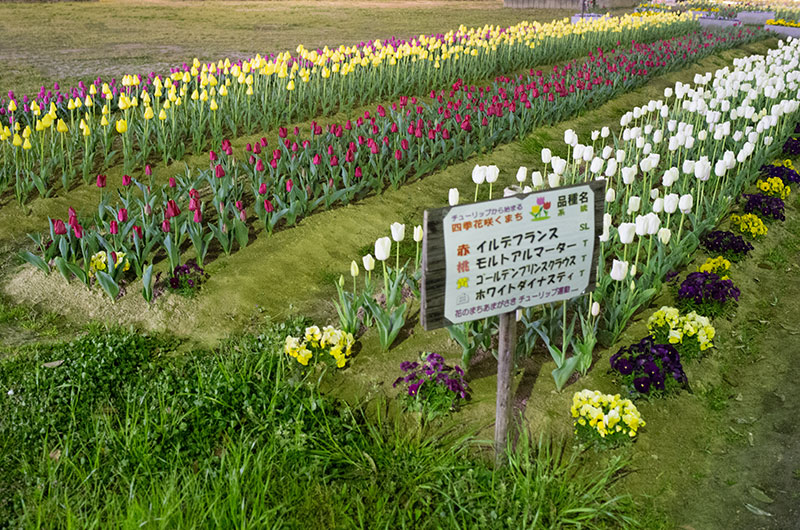 We also get to wander around a midair garden that lies between Amagasaki station and any local apartment. The town has a fancy ambience because this town has been developing for twenty years.
For instance, we can travel from Amagasaki to Umeda, Namba, Nara, and Kobe-Sannomiya respectively without changing trains.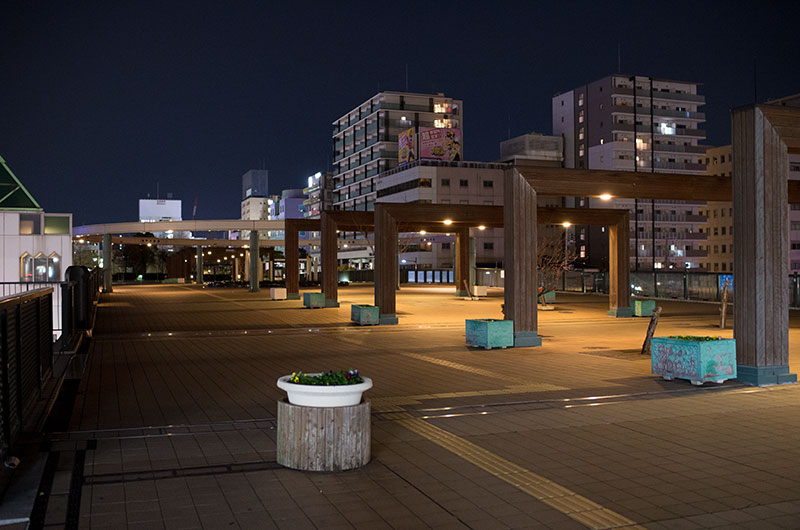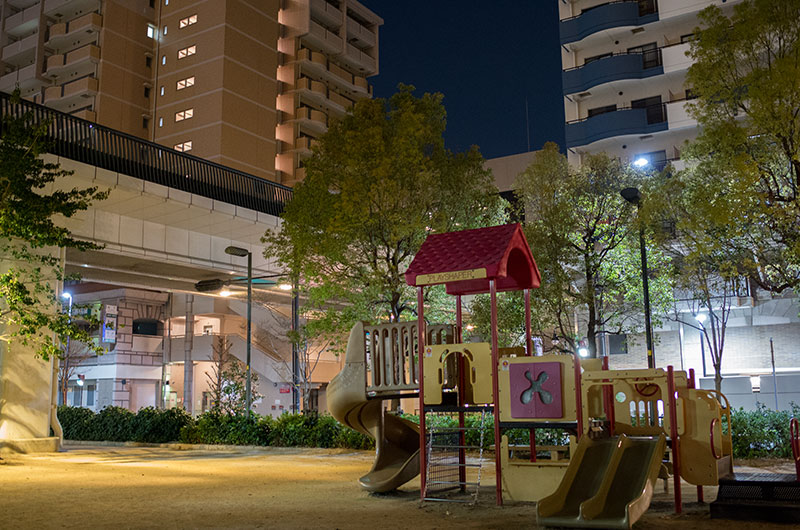 Then, we move southeast, and there is the Amagasaki Asset repository.
It is said that they are under refurbishment.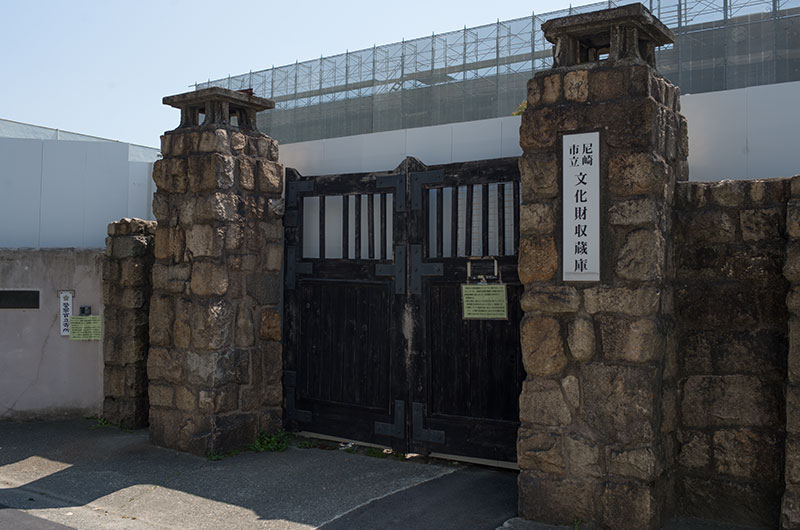 This facility was used as a hospital called Bontendo Hospital in one of the greatest films of all time, Always-Sunset on the Third Street '64. However, due to the refurbishment, we are not able to take a glimpse of the building.
Moving south from the repository, we see a replica of Amagasaki Castle in Meijo Elementary School.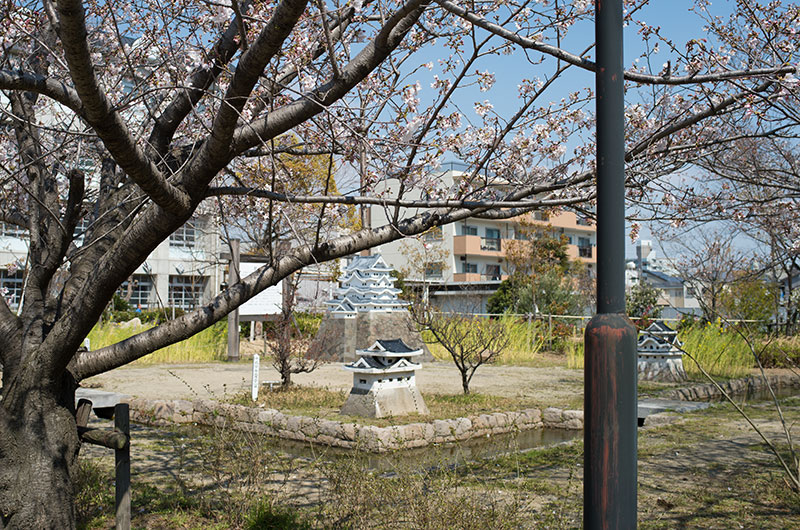 From Meijo Elementary, passing Route No. 43, Hanshin Highway No. 3 Kobe Line, there used to be JR Amagasaki-ko Station.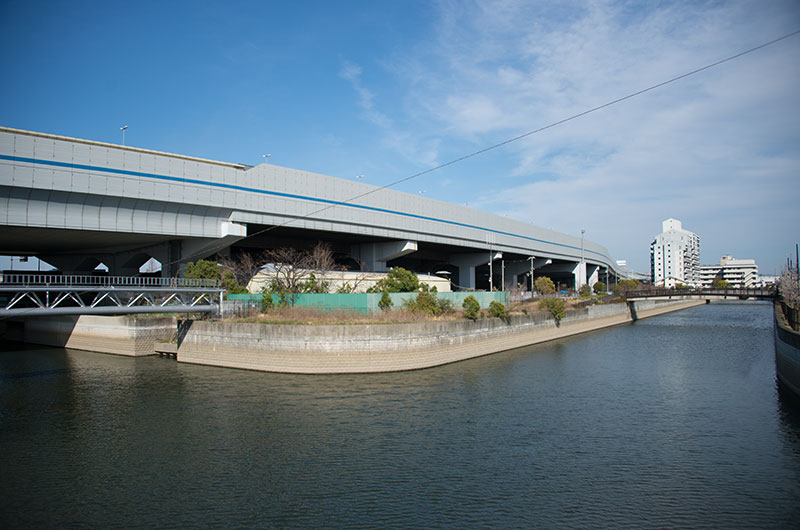 Speaking of Meijo Elementary, if we walk east along Route No. 43 from the school, we have Kitahama Park near Daimotsugawa River Greenland.
Daimotsugawa Greenland is a place where we can feel the nature of green expanding from Route No. 43 to Hanshin Daimotsu station and Route No. 2. The cherry blossoms are beautiful here as well!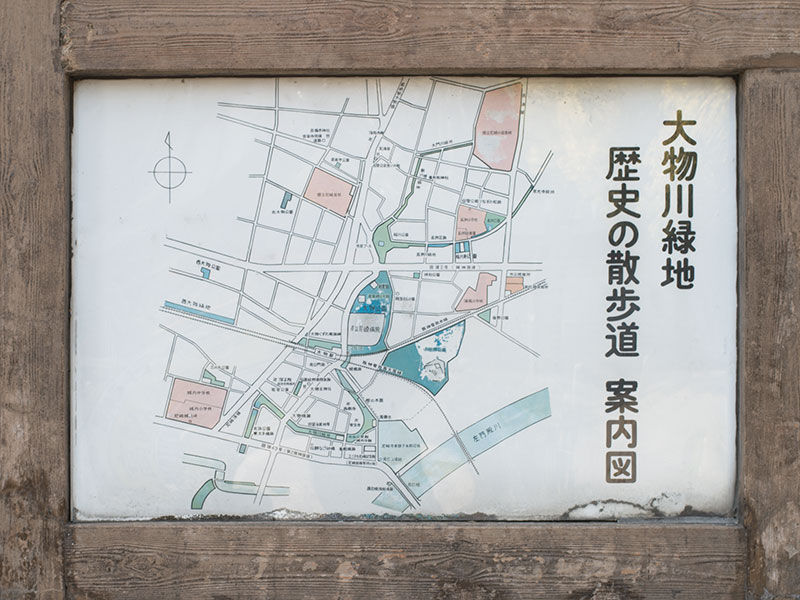 At Kitahama Park, a portrait of Amagasaki Castle is set.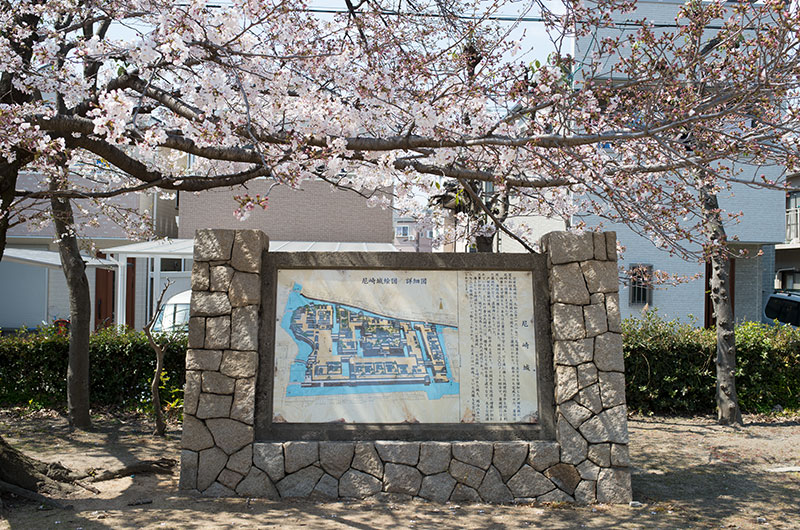 There is also a deep explanation of Daimotsu.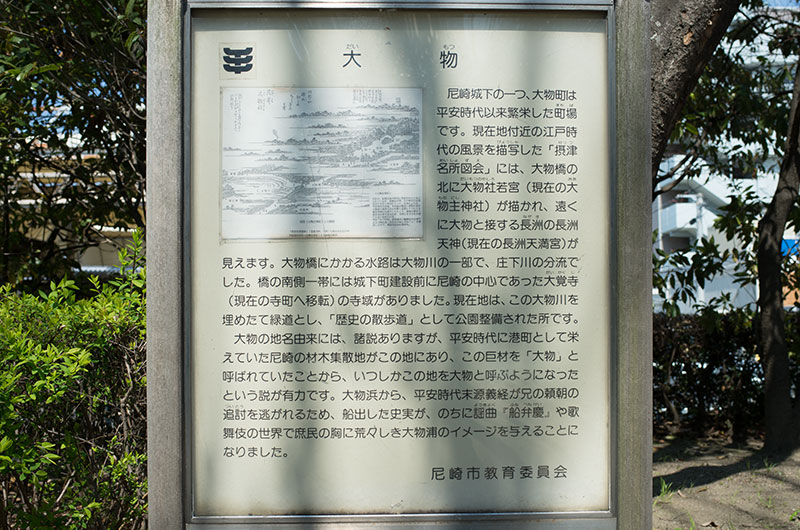 We can see a big monument of Daimotsu bridge in front of road 339.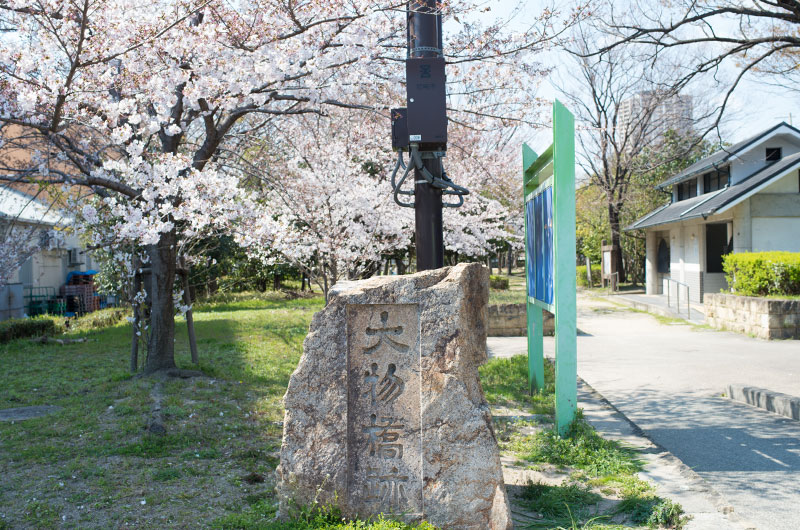 Hanshin Riding School is a very famous training school in all of Daimotsu.
Another monument can be found at the west side of Daimotsu Station.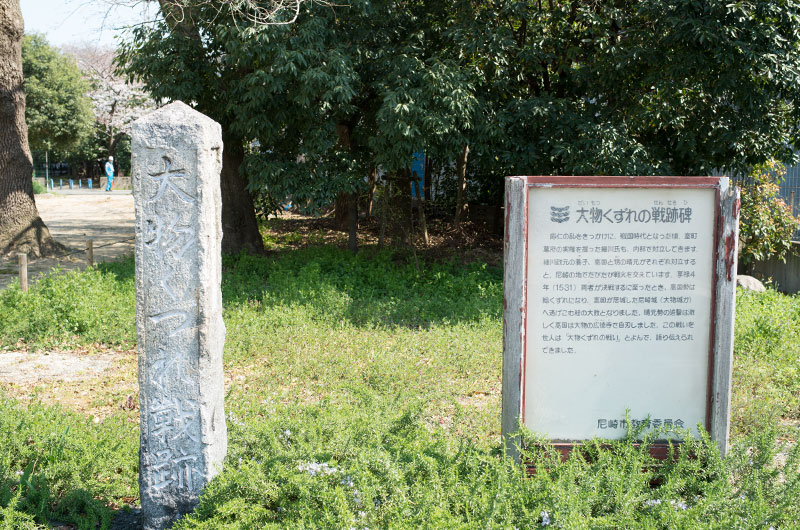 In between Hanshin Main Line and Hanshin Namba Line lies Odaminami Park. Many sightseers come by to enjoy the sweet cherry sensation!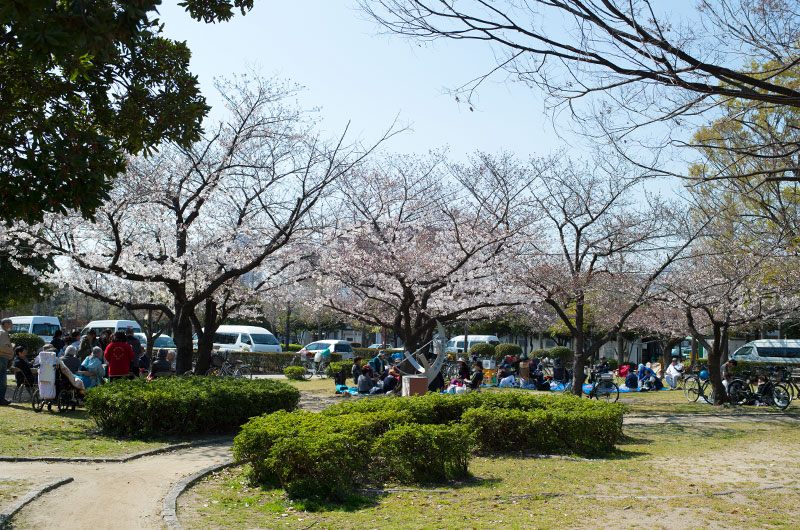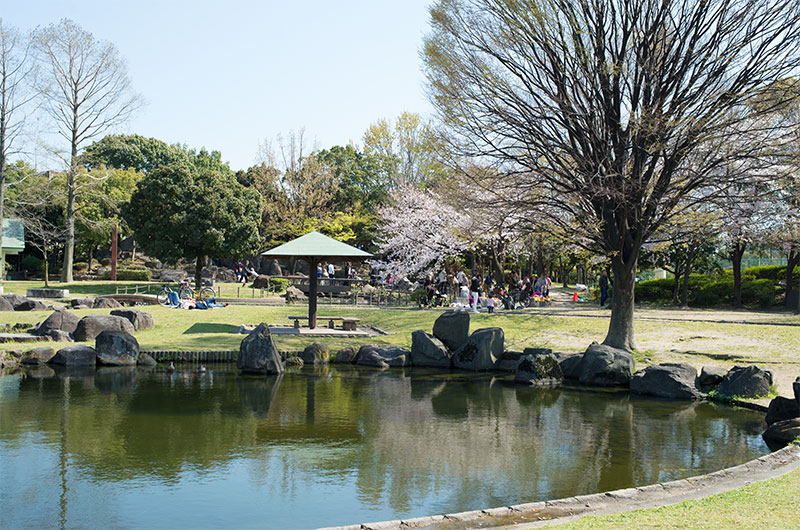 Heading north, Daimotsu Park is also known for the adorable, pink blossoms.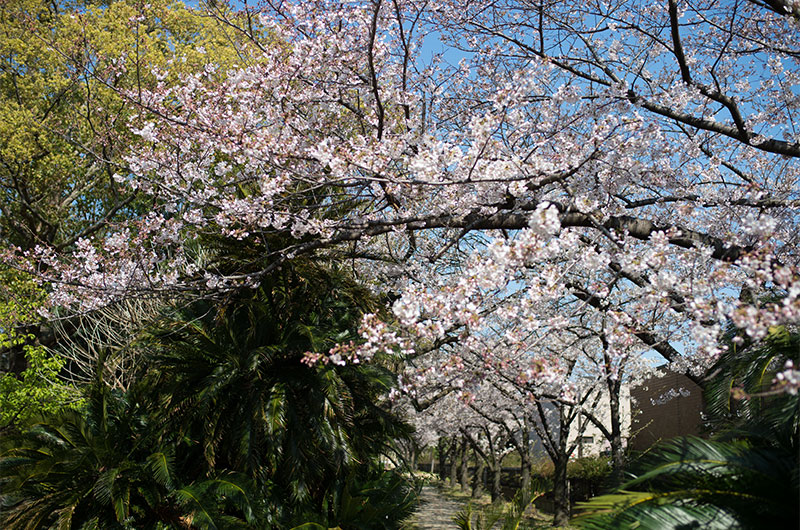 Furthur north we walk and we are at Route No. 2.
We usually pass through this place, so we know how glorious it is to be surrounded by cherry blossoms. However, the elegance is much different when looking from down below.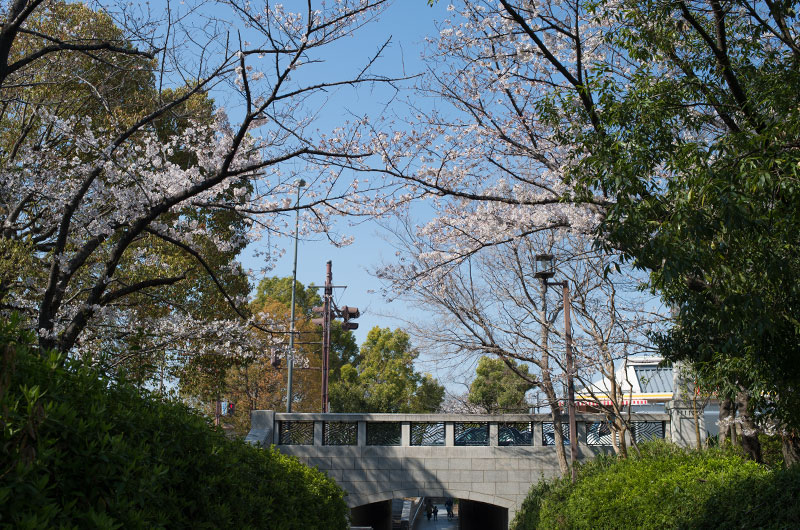 Ahh, our very last destination, Inagawa Park. At this park, an orchestra of cherry blossoms and cosmos creates joy!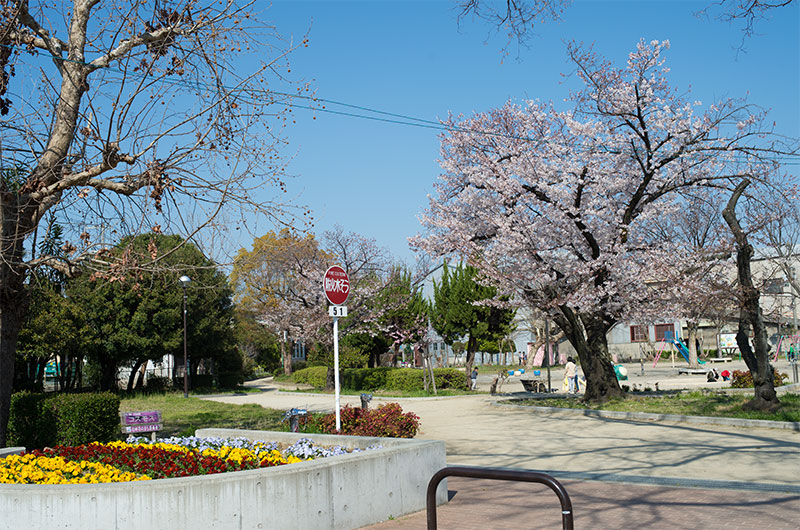 Thanks for reading! The end.