Ohno River Promenade is a great place for watching cherry blossoms, but autumn and winter are the best time to walk along the promenade as the red maple leaves are beautiful here. We and Amo-san will navigate some maple sites to you.
Since this day was raining, we had Amo-san in a raincoat featured in our Halloween article. ( Please refer to File No. 22 for Halloween and Shiba Inu's Amo-san. )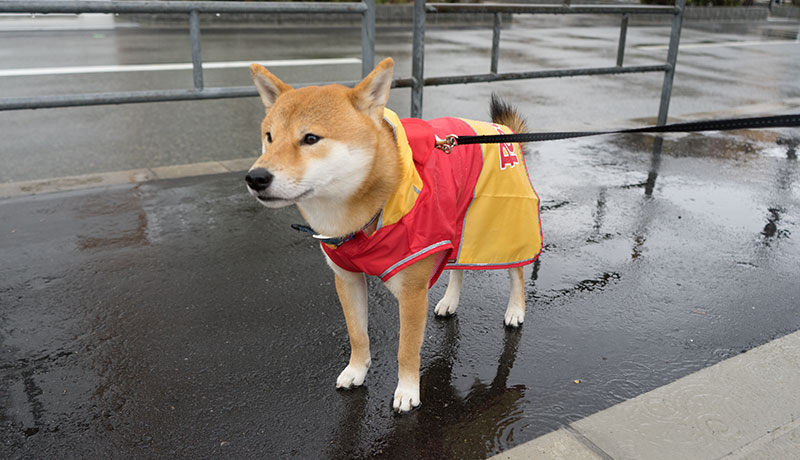 We took this picture near Nishiyodogawa Ward Inhabitants Hall ( Elmo Nishiyodogawa ). The rain made the ground reflect the gingko trees and it was a splendid view.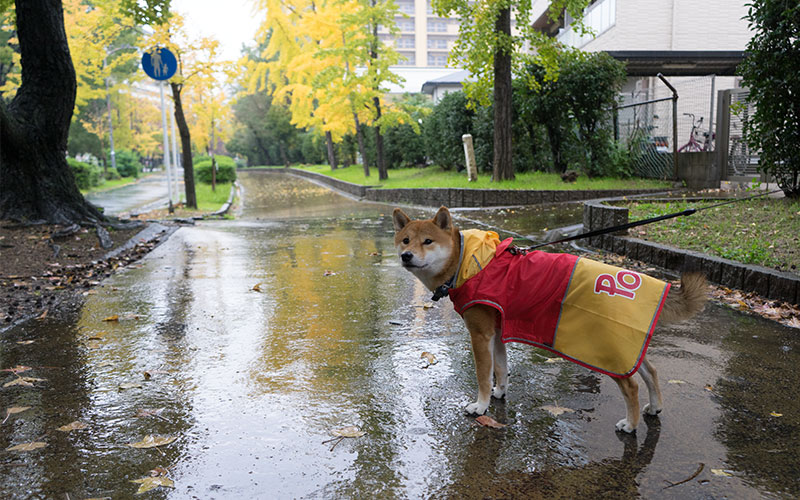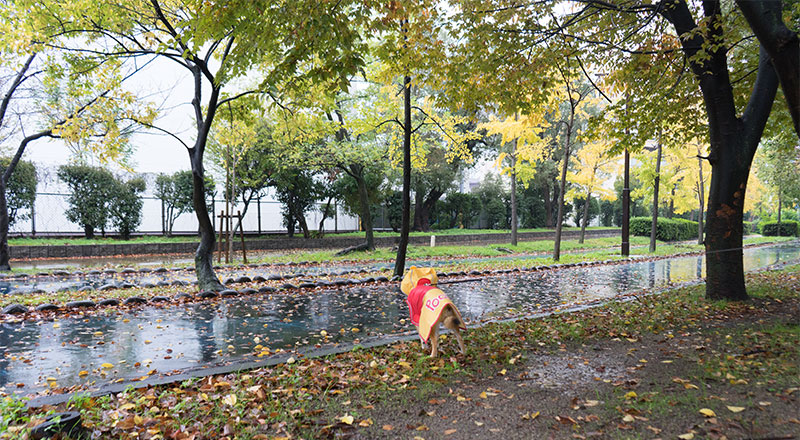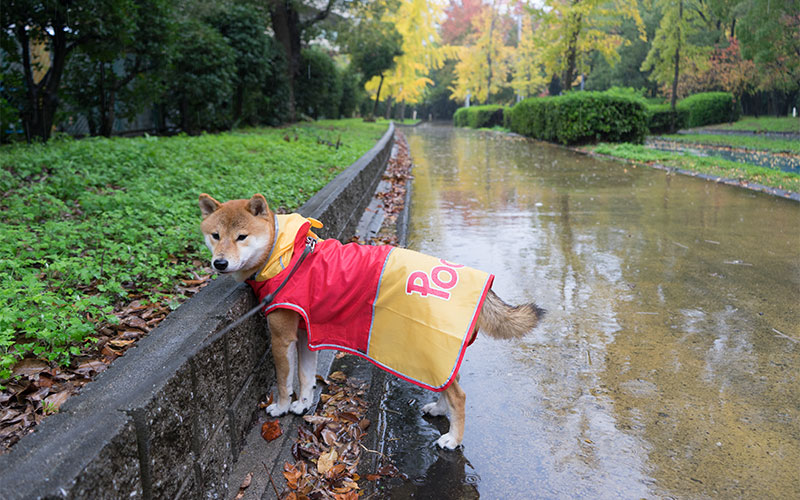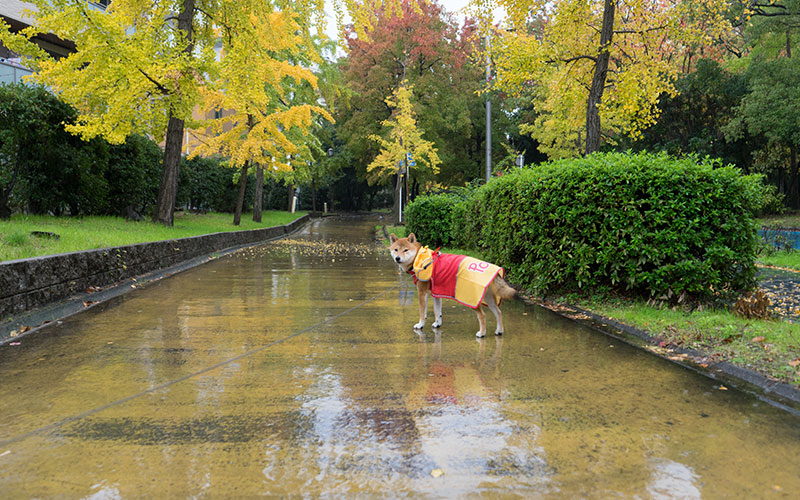 This is the promenade on a sunny day. We were walking on a carpet of fall leaves with Amo-san.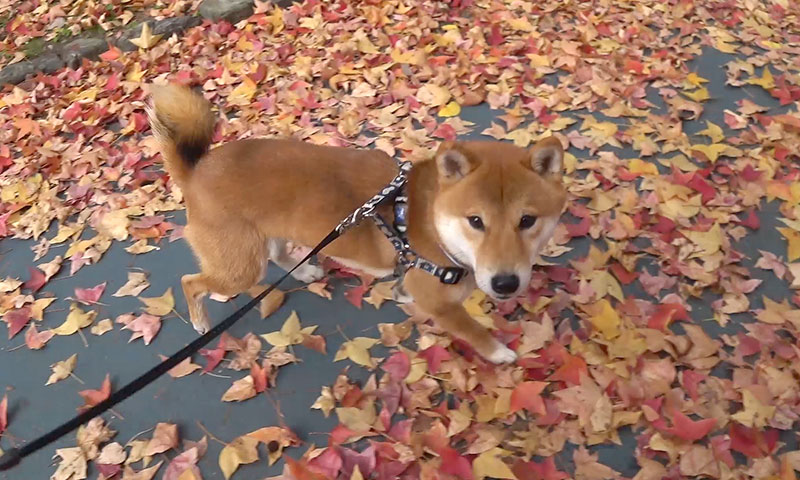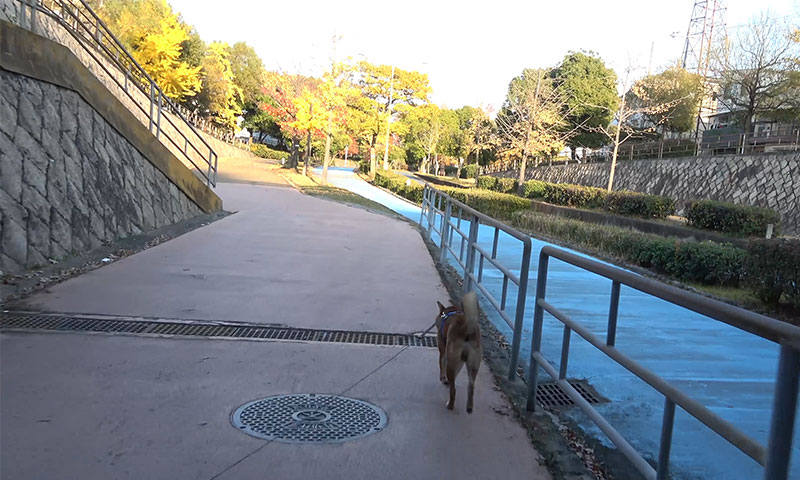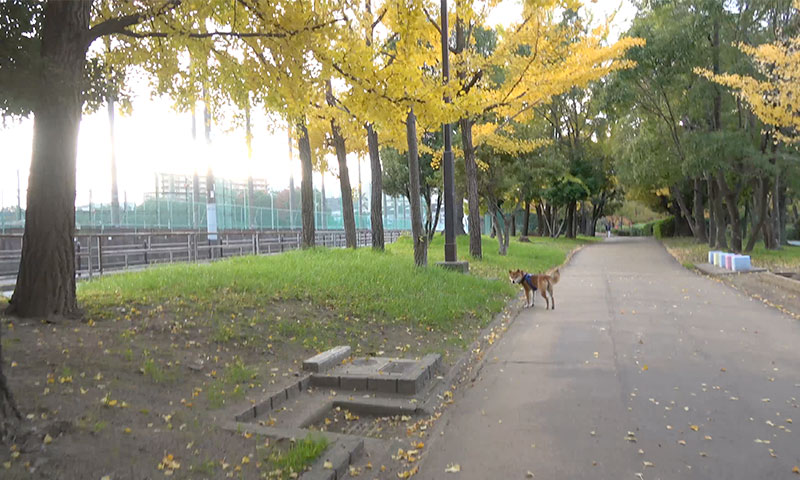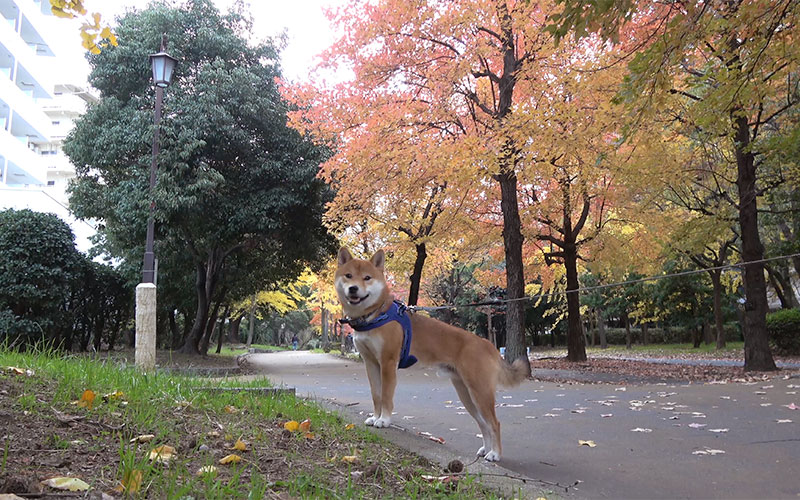 Our company is at the left of the road in this picture. This year, the red maple leaves are over, but we would like to come again with Amo-san next year. For the cherry trees, refer to File no. 11 for Ohno River Promenade (Ryokuin Road) With Cherry Trees.