The business hour for restaurant is from PM5:00 to AM2:00, not opening during lunch time.
Today's article is about a cuisine near our company. Usually, our employees have our lunch catered ( by the way, it's convenient since we only have to pay half of the cost! ), but sometimes we spend time here by means of refreshment.
The place is called Tan Tan and it's a fifteen minute walk/ six to seven minutes by bike. Lunch time is from 11 a.m. to 2 p.m. ( only weekdays, closed on Saturdays and Sundays ), but there are times when lunchtime ends earlier due to food shortage. On this day, lunch ended at 1 p.m. due to rice shortage.
There is Himejima Park across Tan Tan. In autumn, the red maple leaves create a wonderful ambience, and in spring, the cherry trees blossom all around the park.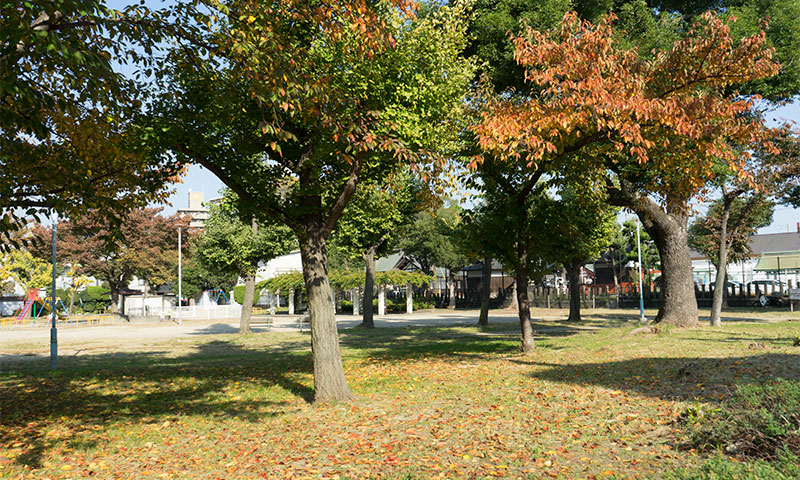 This is the outside view of Tan Tan. Side Note: We got permission for photography.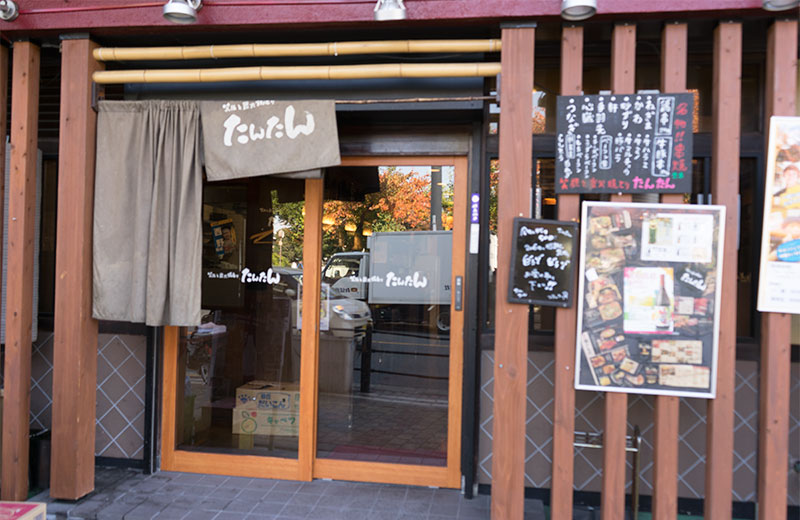 Here is the inside view.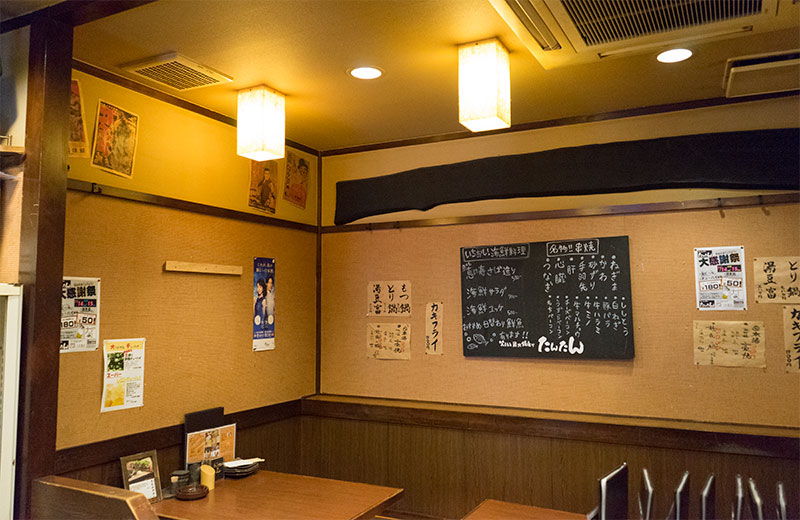 This bar + cuisine place recommends barbecued chicken for seven hundred yen and is a tasty meal. Here is the plate menu.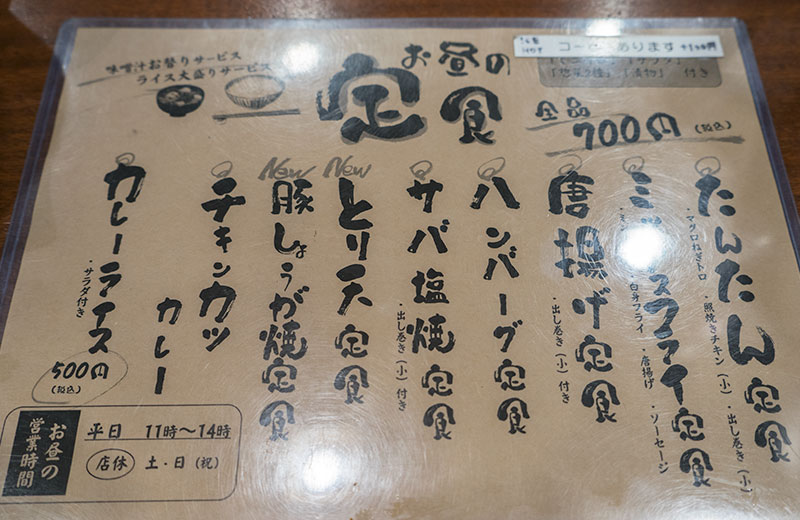 What we like to have is the fried chicken meal.
The fried chicken is so big, and since the chicken is freshly fried, the outer coating is crunchy and has a good quality. By the way, the meal is seven hundred yen including the side meal and pickles!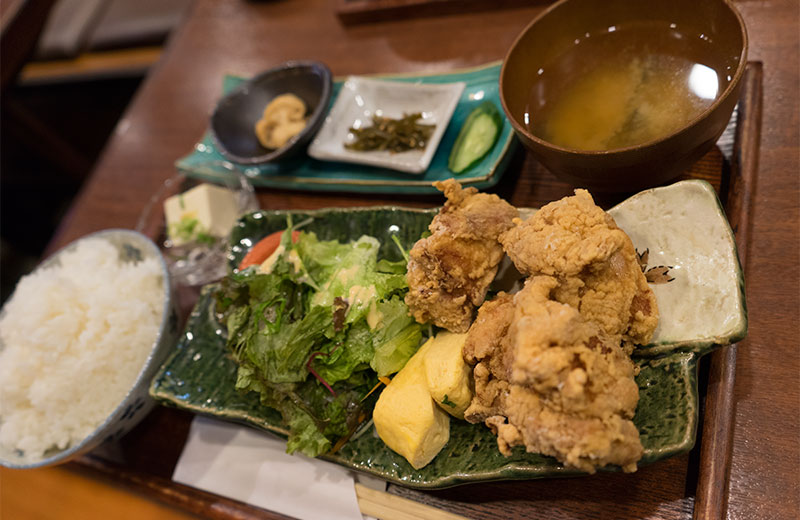 By the way, here is the curry, which is five hundred yen.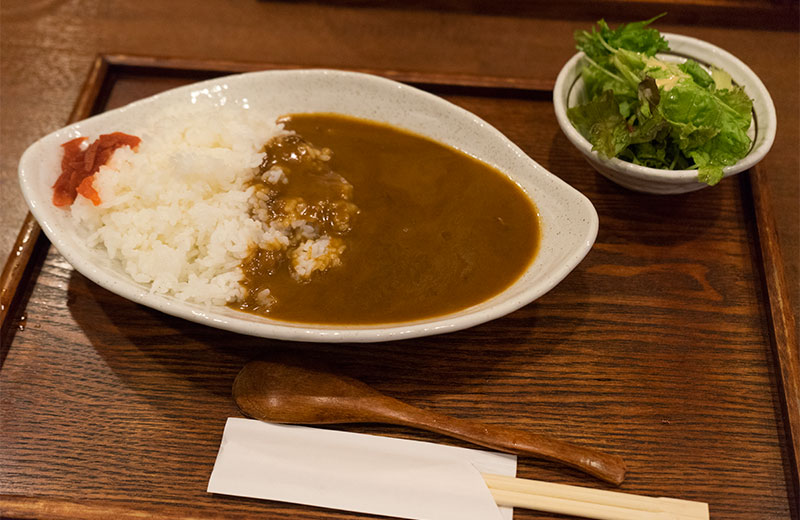 Since NishiyodogawaWard has only few restaurants, you may worry about where to eat. However, why not Tan Tan?
Tan Tan Info
Address: Himejima 5-3-17, Nishiyodogawa Ward, Osaka City, Osaka, Japan
Lunch Time: 11 a.m. - 2 p.m. ( side note: closed on Saturdays, Sundays, and Holidays / May end earlier due to food shortage )
Dinner: 5 p.m. - 2 a.m. ( all year round, maybe? )