(Postscript as of November 22, 2021)
The restaurant is closed permanently.
Side Note: This restaurant will be closed for a while due to owner's medical treatment.
Hey! Do you remember the special feature that we did about the six Tsukamoto ramen restaurants? Well today, we would like to introduce Ken-chan's Ramen. This old restaurant is in Himejima of Nishiyodogawa Ward, and it is loved by lots of regular visitors for twenty years!
The restaurant is three minutes away from Himejima Station of the Hanshin Main Line.
It's an easy access from our company as well, so lots of our employees visit here.
(Side Note: We got permission for photography.)
The outside is pretty neat, eh?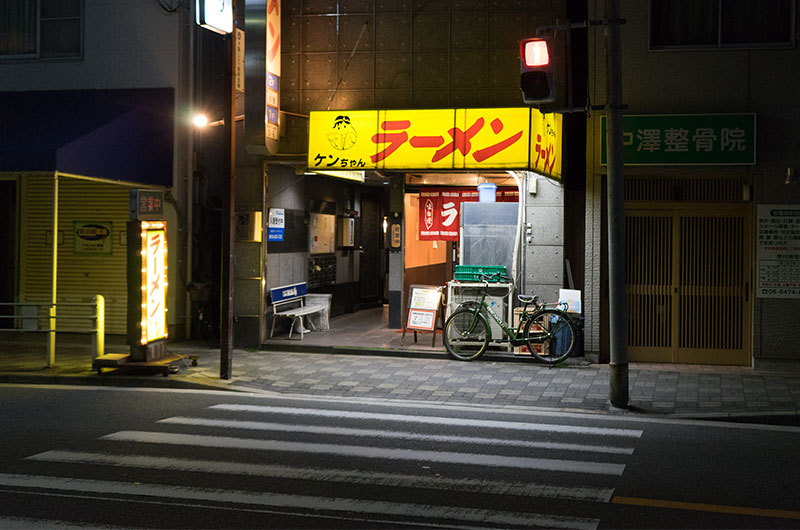 Here's how the entrance looks like.
There were lots of regular customers here.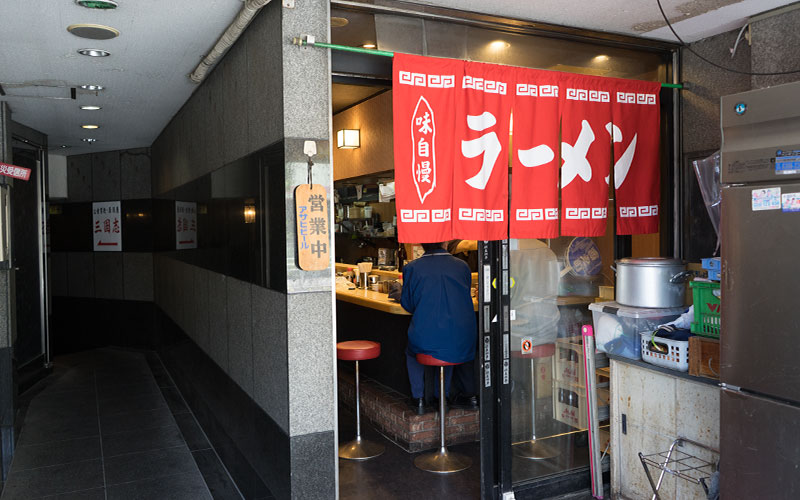 Here is the menu.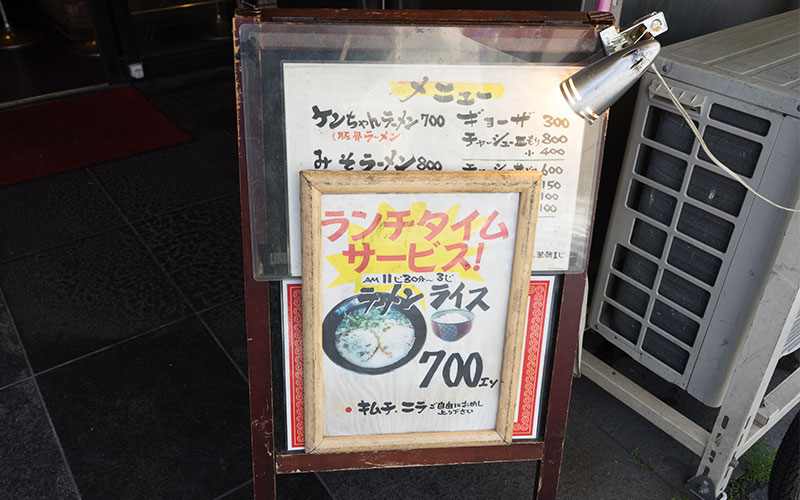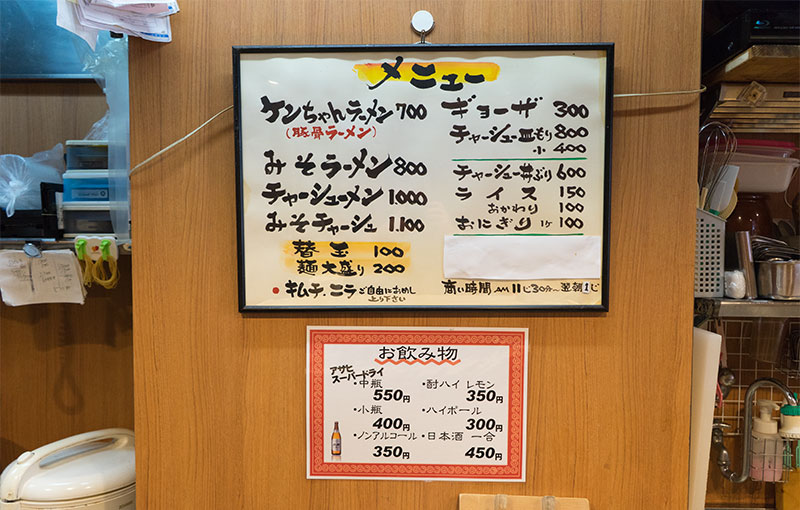 There are only nine counter seats.
Thanks to this year's refurbishment, the counter table looks tidy!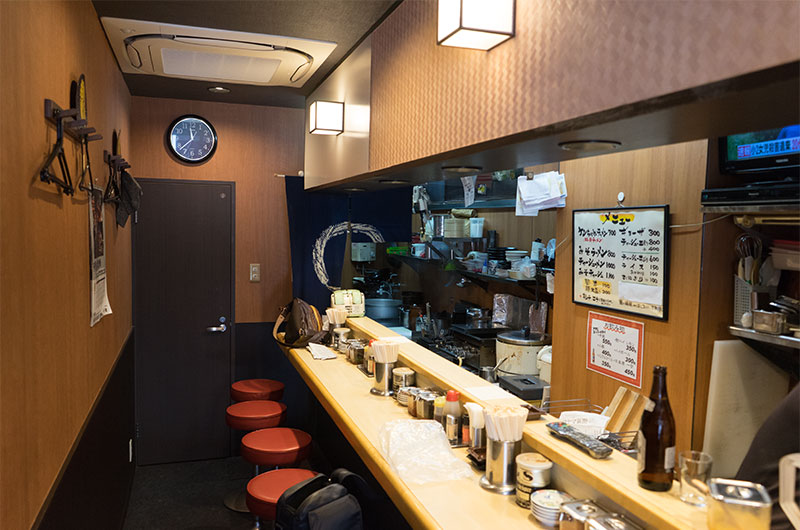 This is Ken-chan's ramen.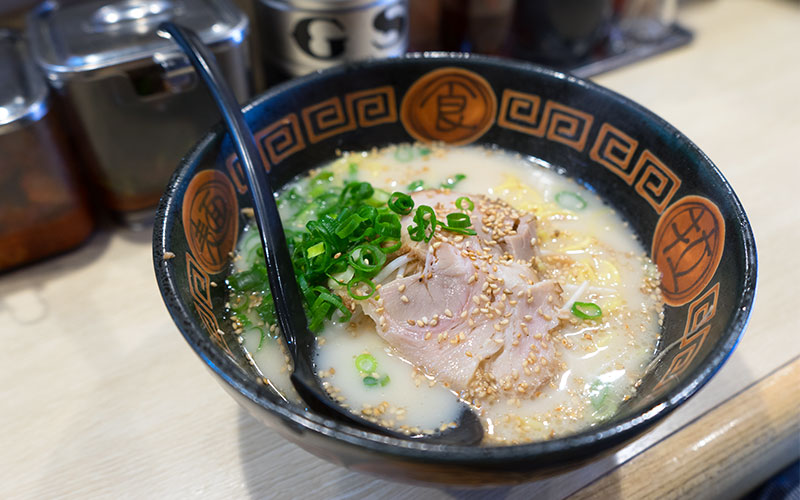 It is a pork and white chicken broth, and the light soup has a good scent.
The noodles were thin. Many employees visit this restaurant, and they are all satisfied with the taste.
Here is Ken-chan's ramen with rice.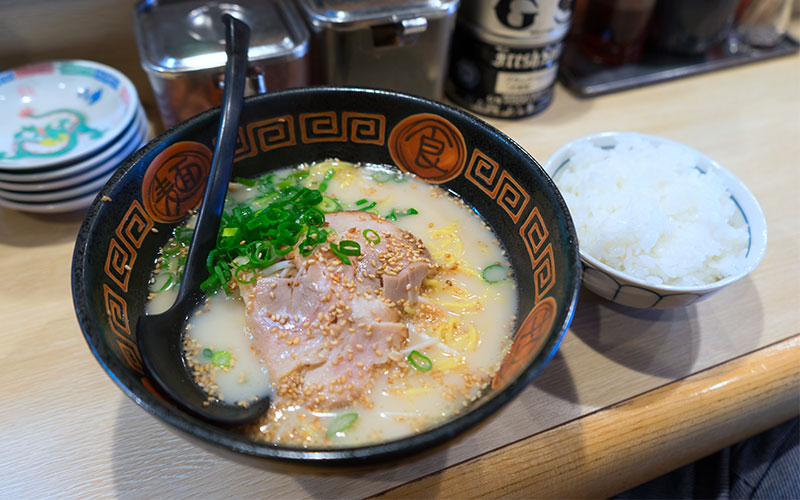 From 11:30 a.m. to 2 p.m., you get a lunch service for seven hundred yen.
Then, we have gyoza.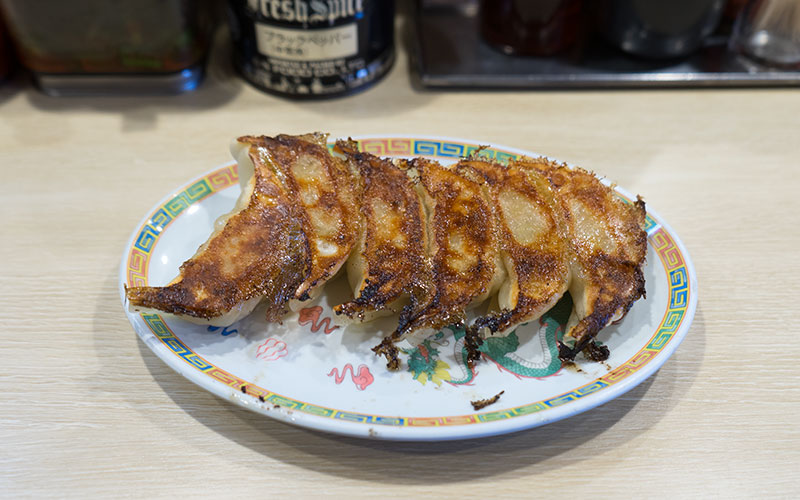 The skins were very crunchy.
Now, we have the ramen, the rice, and gyoza all together.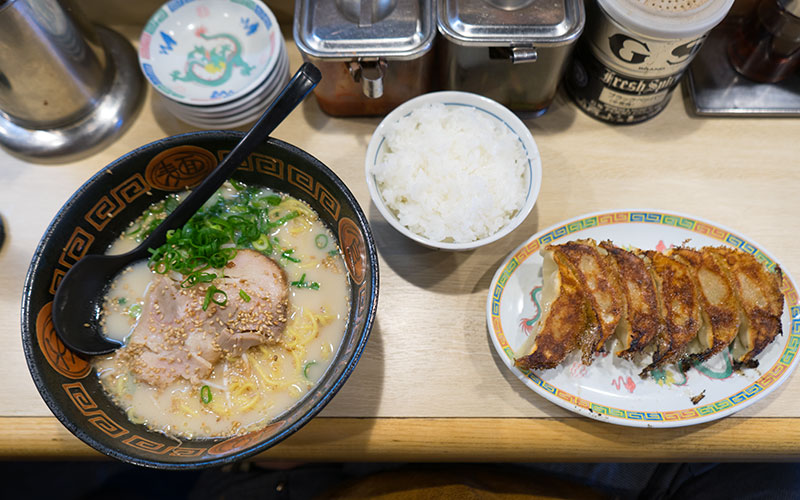 You may also add kimchee, leeks, and garlic for toppings.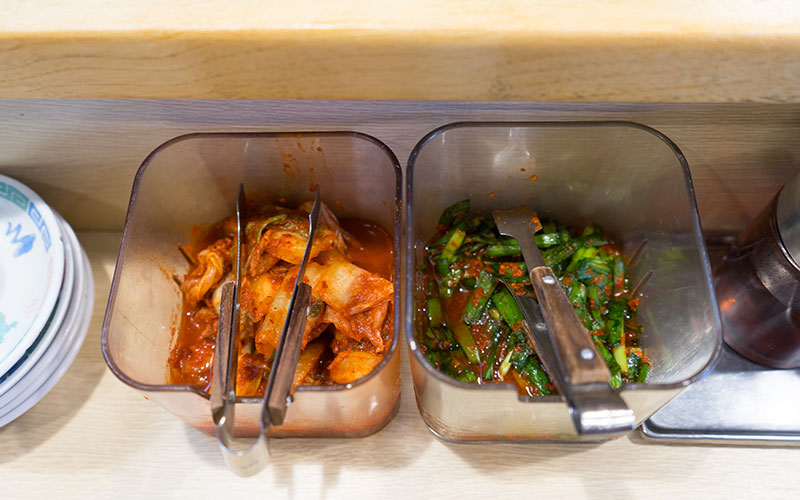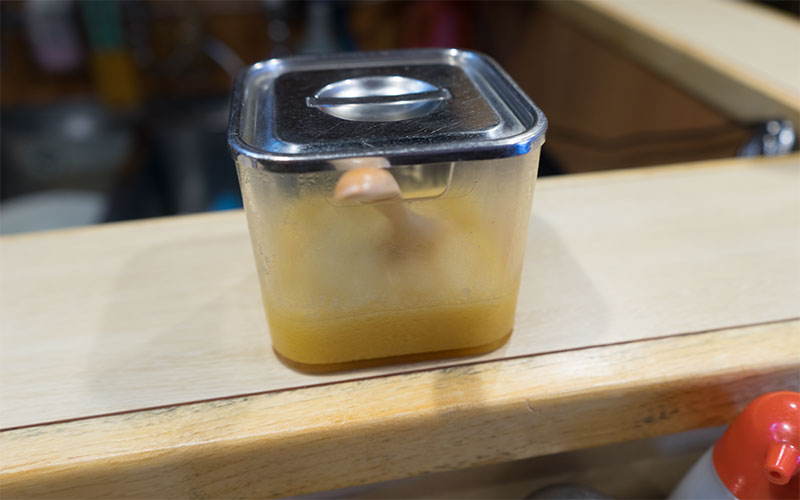 Ta-da! Ramen with toppings!
It's up to you wheter you want toppings to change the lavor of the ramen or not.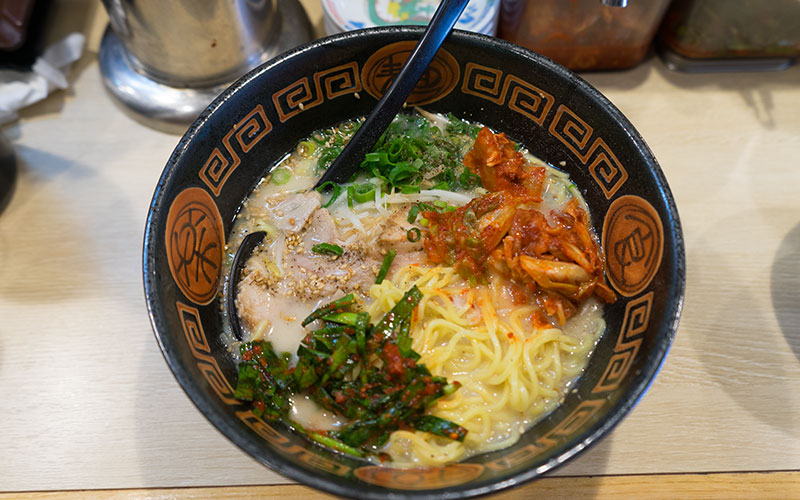 In this picture, we have roasted pork ramen.
It has a lot of roasted pork and onions in it.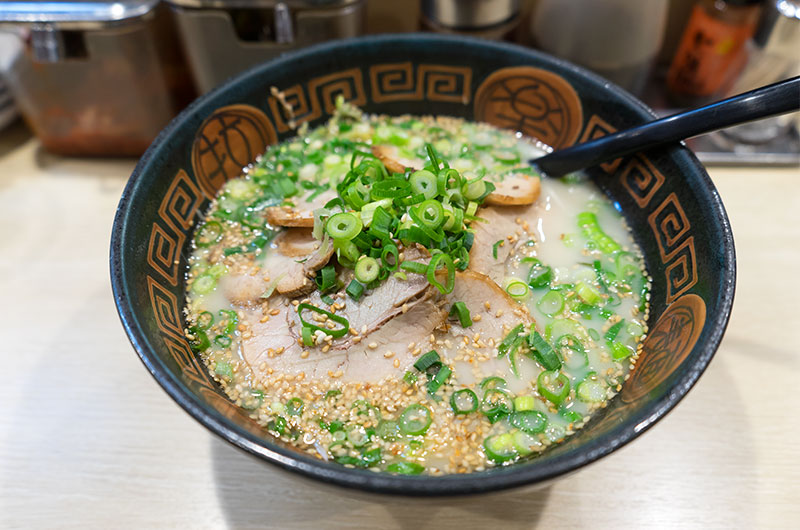 Since a lot of people are repeat customers here, why don't you become one too?
Thanks for reading!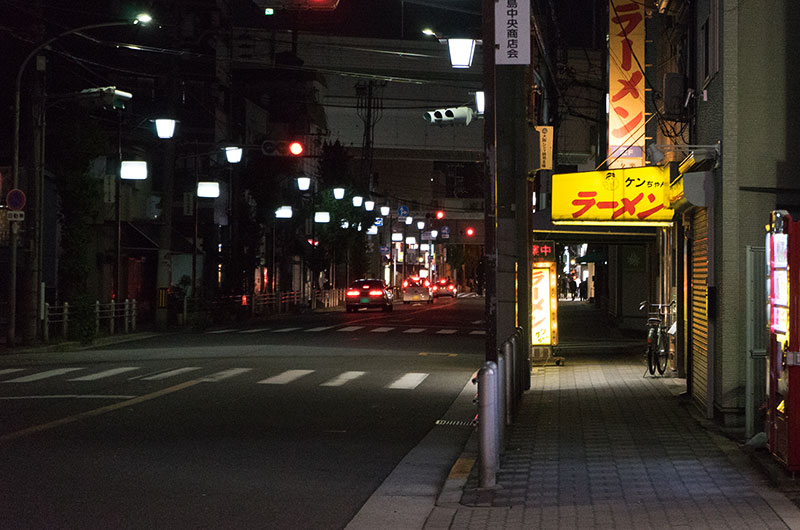 Ken-chan's Ramen Info
Himejima 1-23-21, Nishiyodogawa Ward, Osaka City, Osaka, Japan
Operating Hours: 11:30 a.m. ~ 3 a.m. (Susceptible to change)
Almost always open.
※Please check the latest information since this is as of May 23 2018.