In our last article, we familiarized Amo-san with a pool at our rooftop. However, we decided to set the pool at the parking lot this time.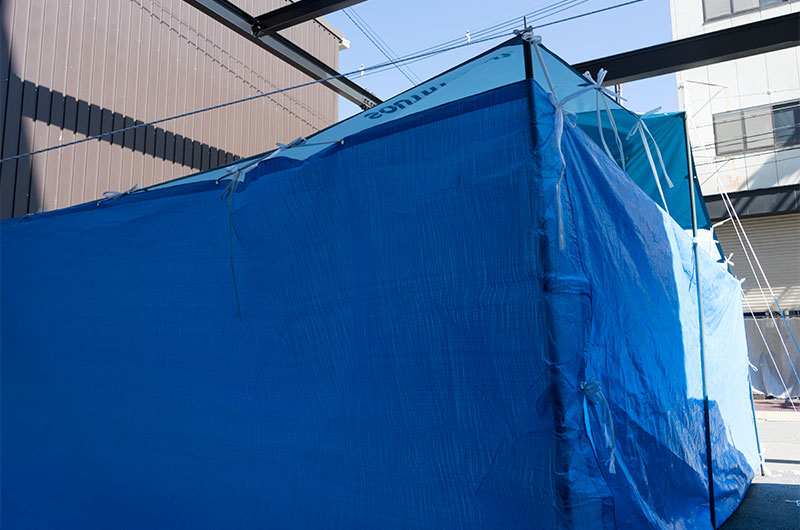 We built a rectangular Southfield camp tarp tent ( 5.5×4×2.55 ) that costs eight thousand yen and can fit eight to twelve people.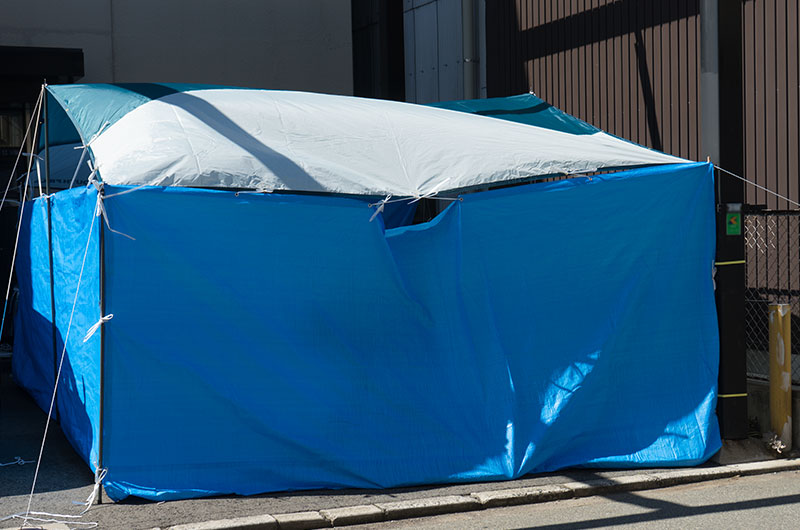 We set the pool inside the tent and poured the water to fifty centimeters so Amo-san can swim.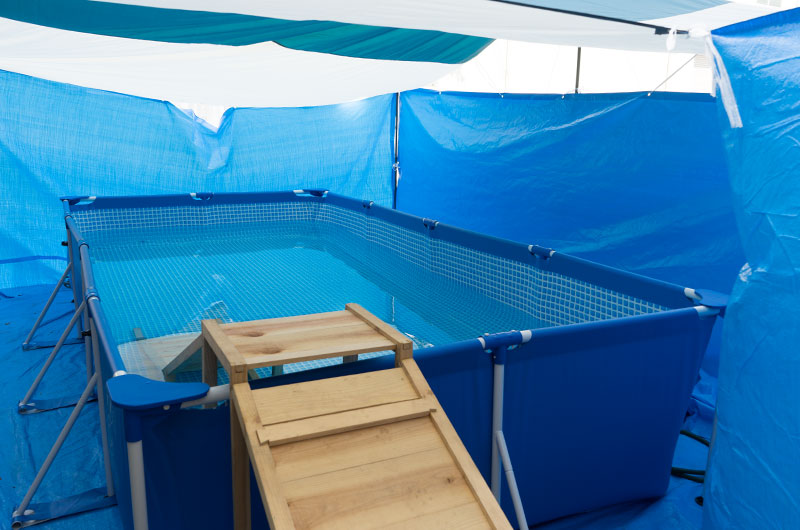 Here we have Amo-san running up the slopes and checking the water level.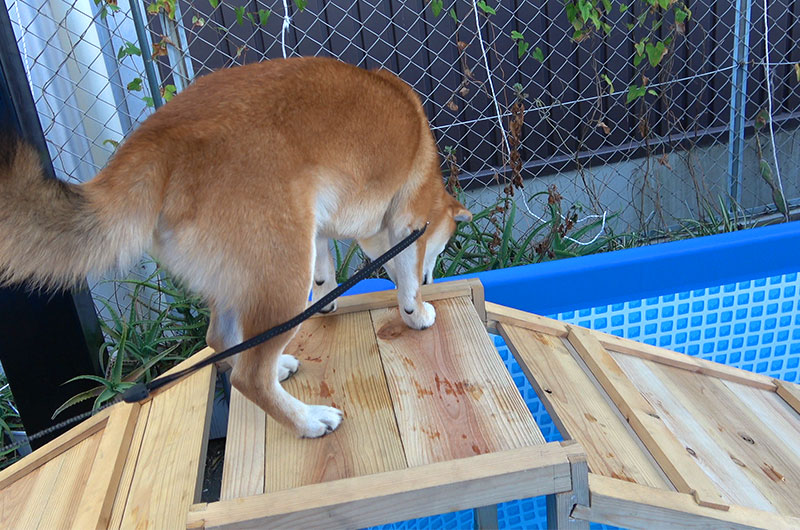 Look at Amo-san's face! He's so anxious because the water's too deep for him.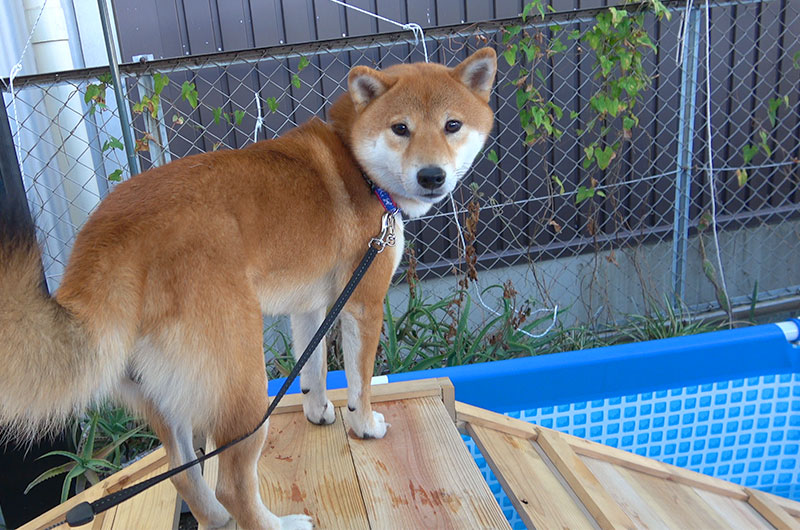 We settled Amo-san in the water, but he was about to drown, so we helped him out.
Amo-san surely is good with frisbees and catching balls, but it seems that he can't swim.
After we took a break, we started practicing again with support. Amo-san's brisk swimming became more and more smooth and his facial expression turned milder.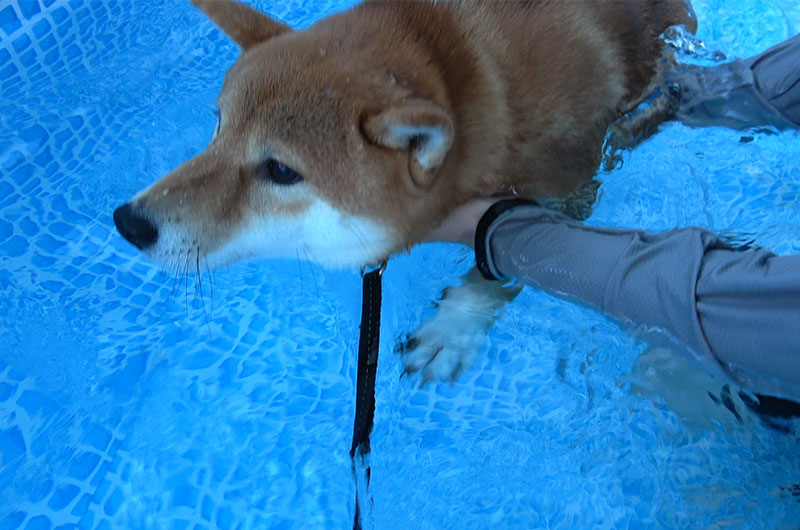 Then, Amo-san started to get the hang of it!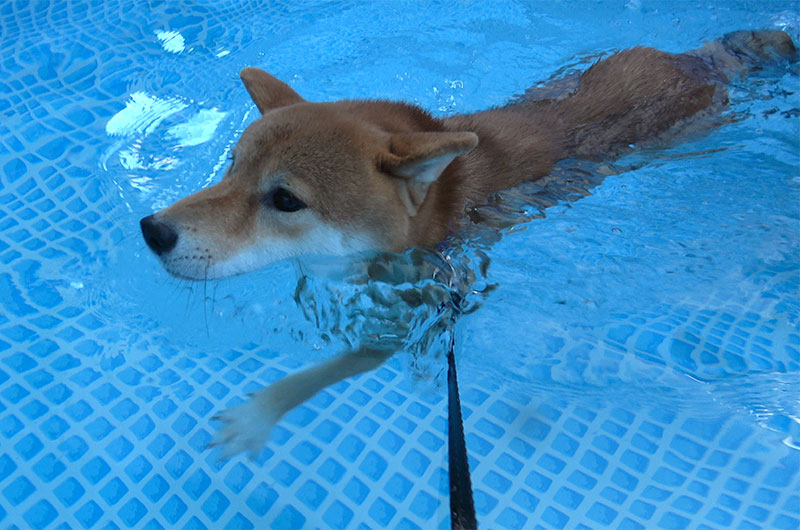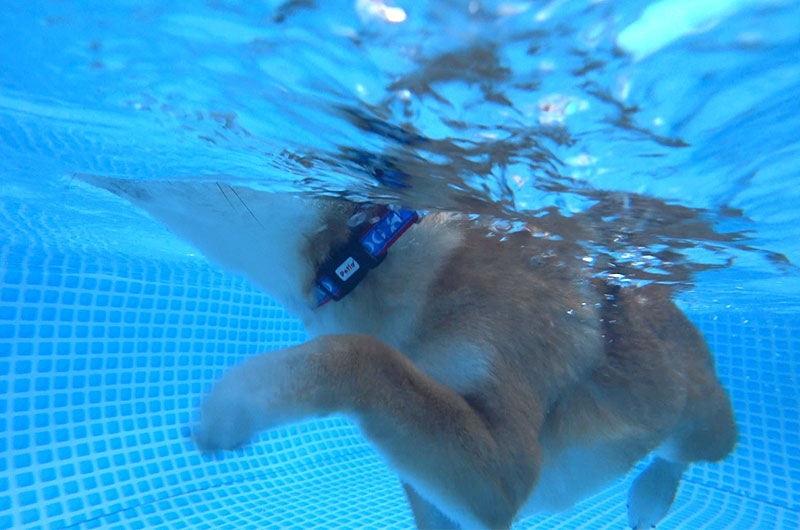 Since Typhoon 21 was approaching, we stored the pool in a safe place. On the contrary, Amo-san was trying to find the pool and was playing with the slopes. He really liked the pool.
We hope that we could have fun at the pool again next year.
Thanks for reading!
Oh, by the way, we have a video of Amo-san swimming right down below!
(Side Note: Please be careful of the volume.)