We can't wait for next week's Halloween, so we had Amo-san in an outfit once again this year beforehand.
First, we had Amo-san play the guitar! The outfit is extra-large, and there's a velcro on it. This outfit can be purchased online.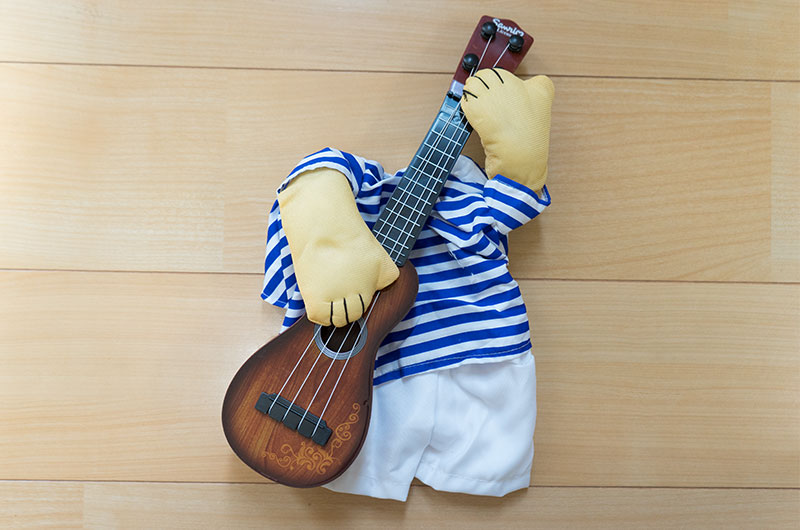 The guitar is so tiny compared to the Martin Backpacker on the left!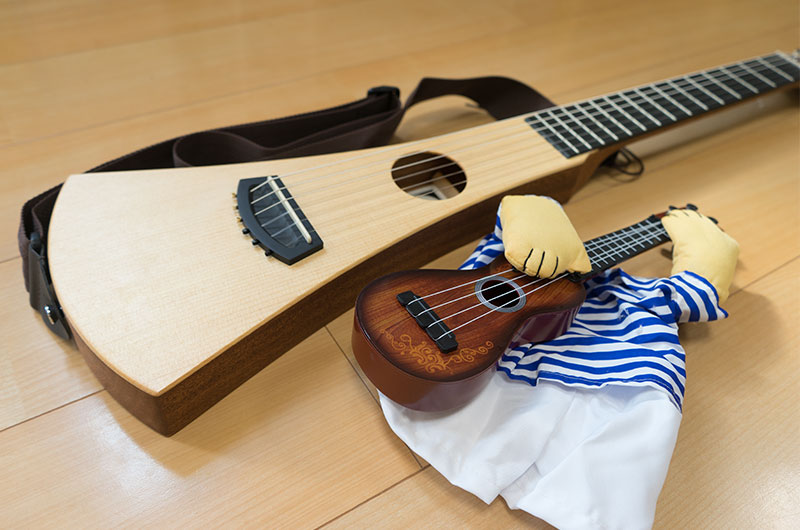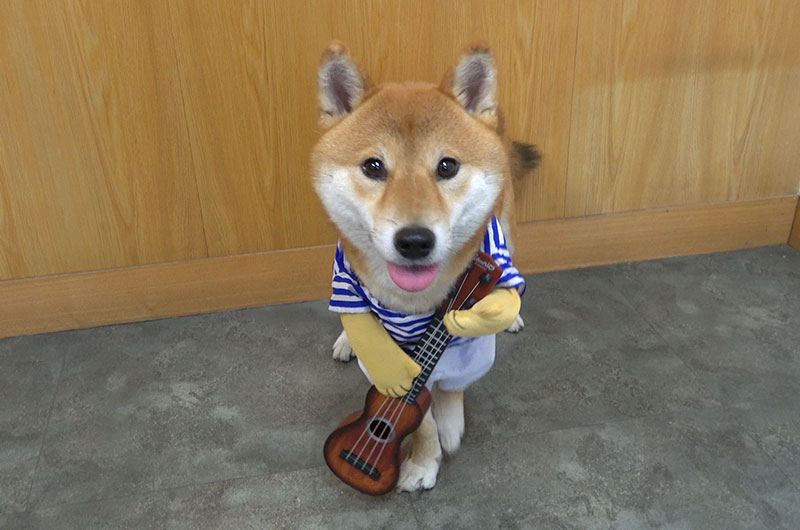 How adorable!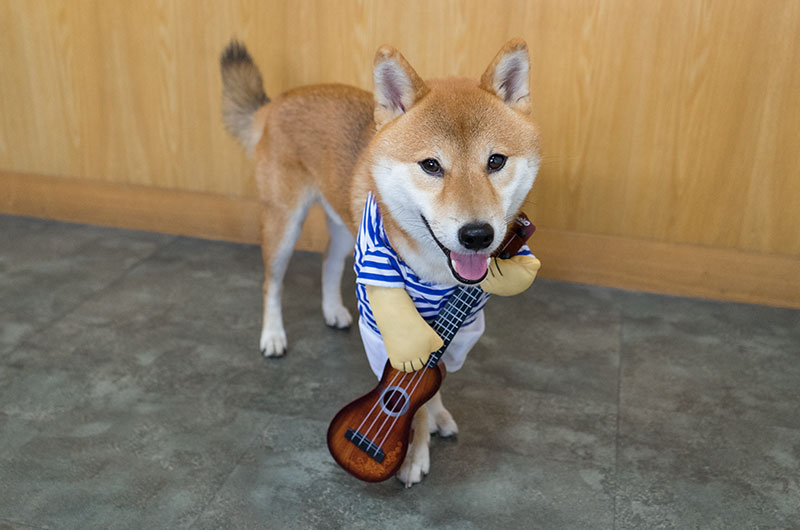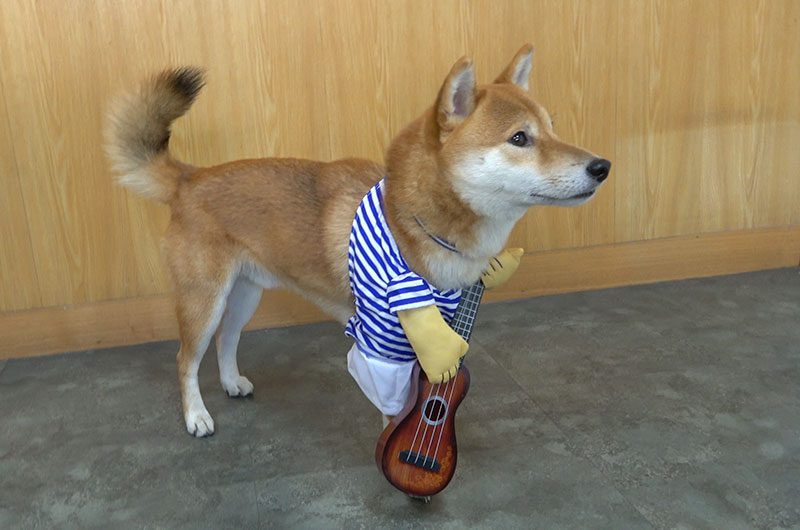 Next, we have a sailor suit!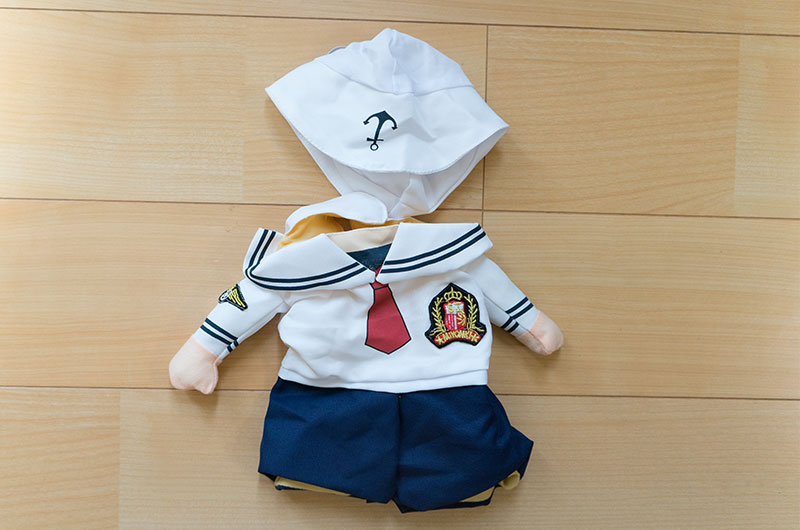 Again, this outfit is extra-large with velcro on. Let's set sail with Amo-san!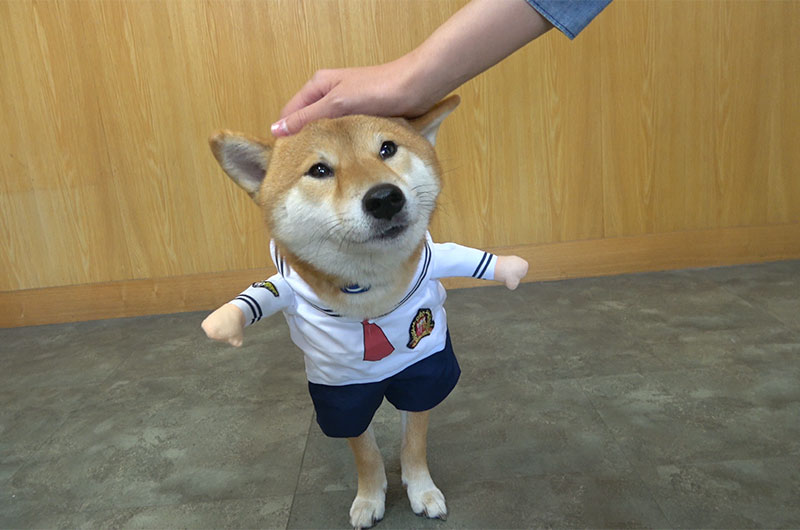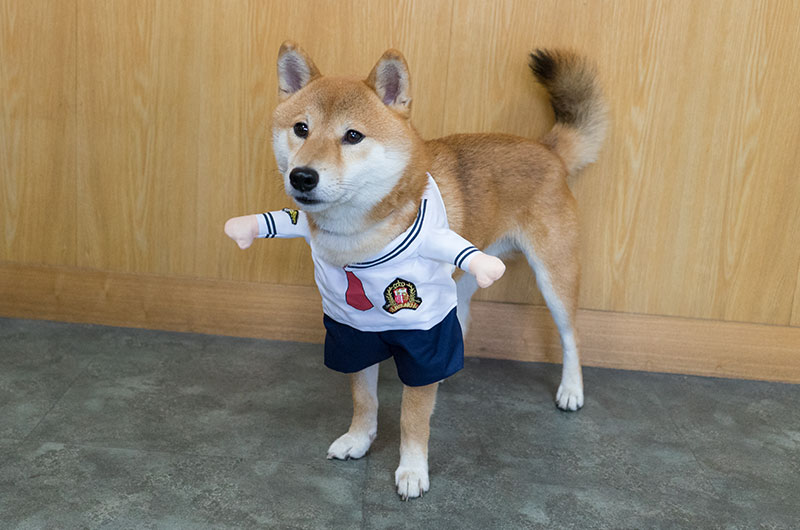 Here's your hat, Captain!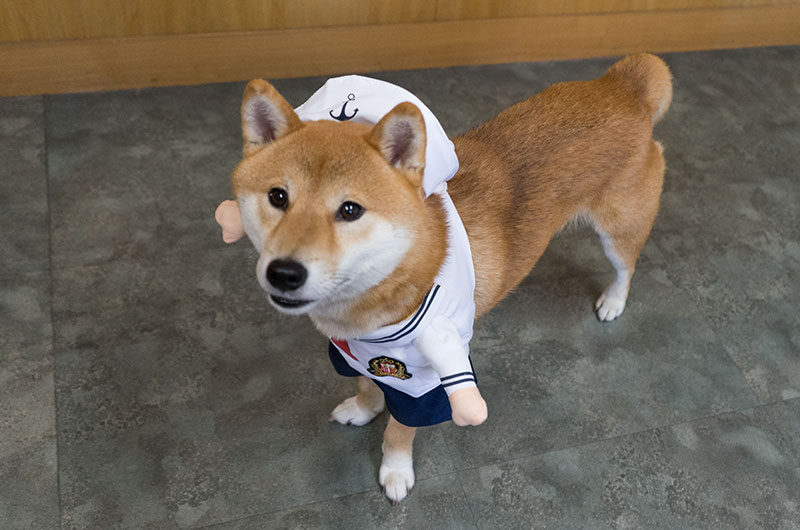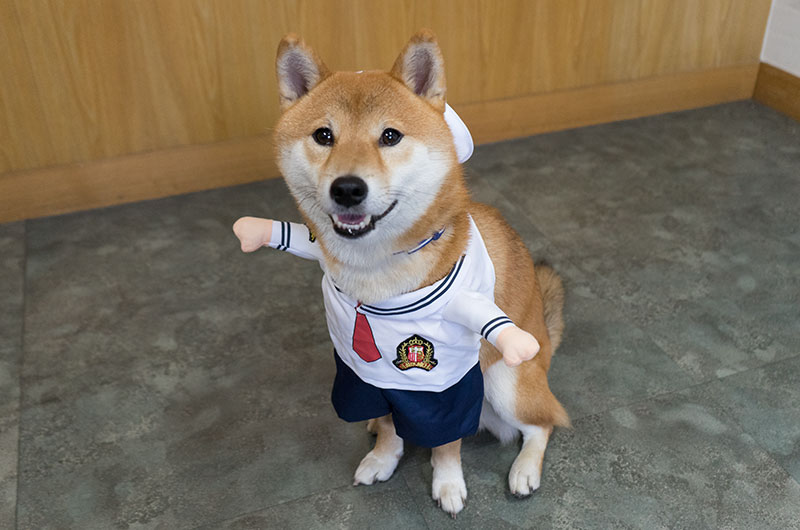 What we have next is a ninja costume!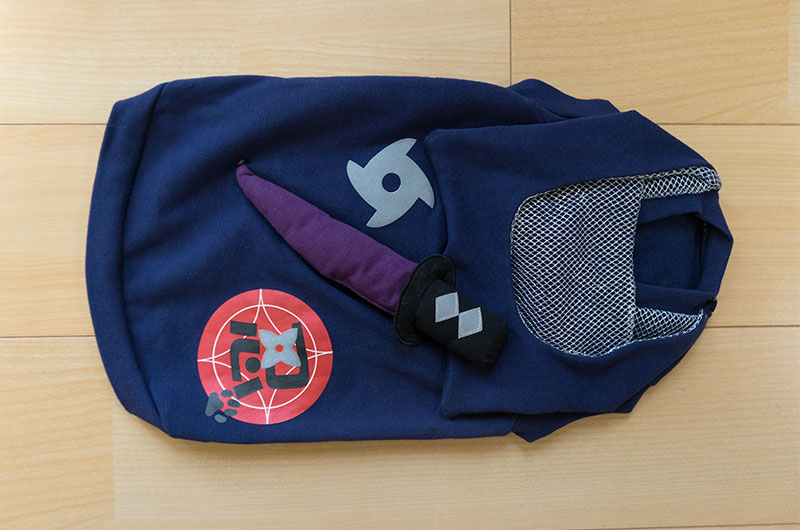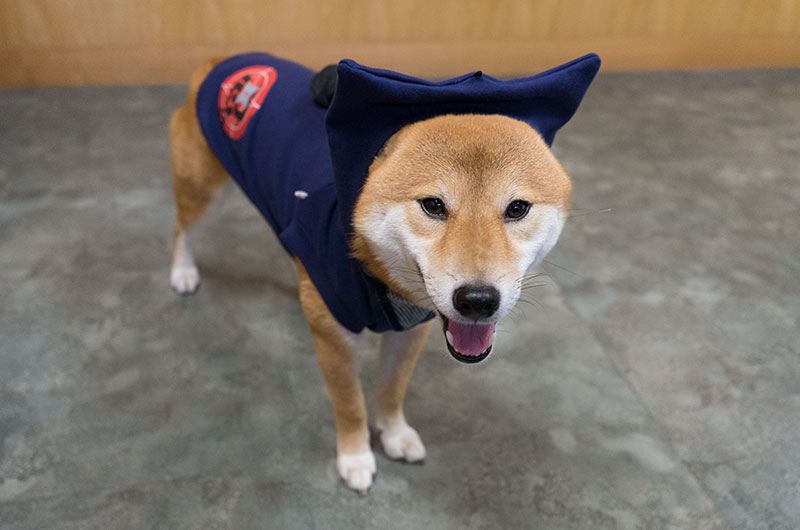 The spirit of Japan, Ninja Amo-san!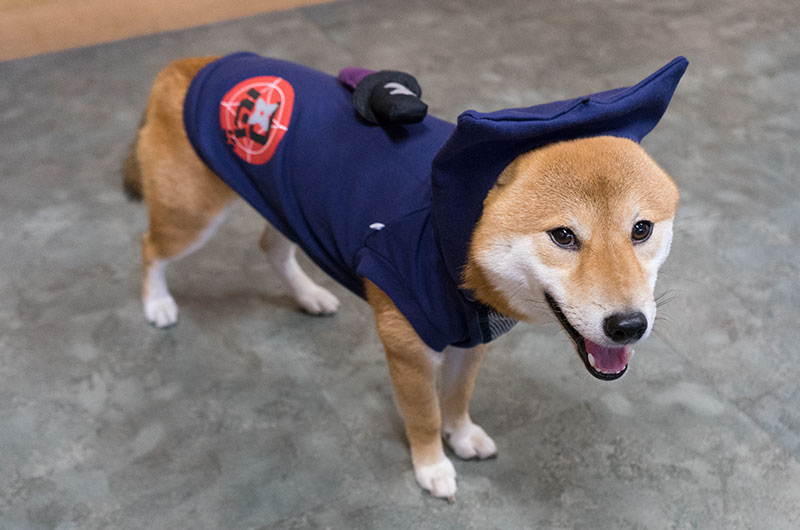 Amo-san and his sharp blade!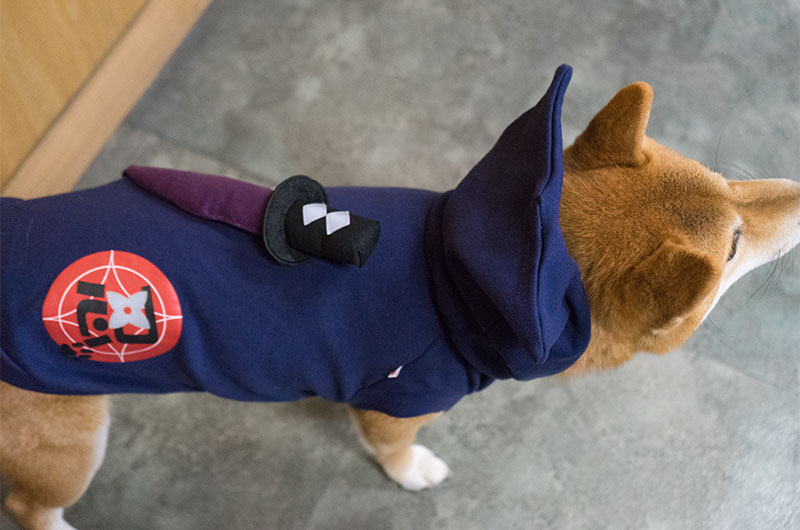 The size is 3L and with buttons.
Last but not least, we have a pumpkin frame for Amo-san. This was made by our acquaintance who is an artist.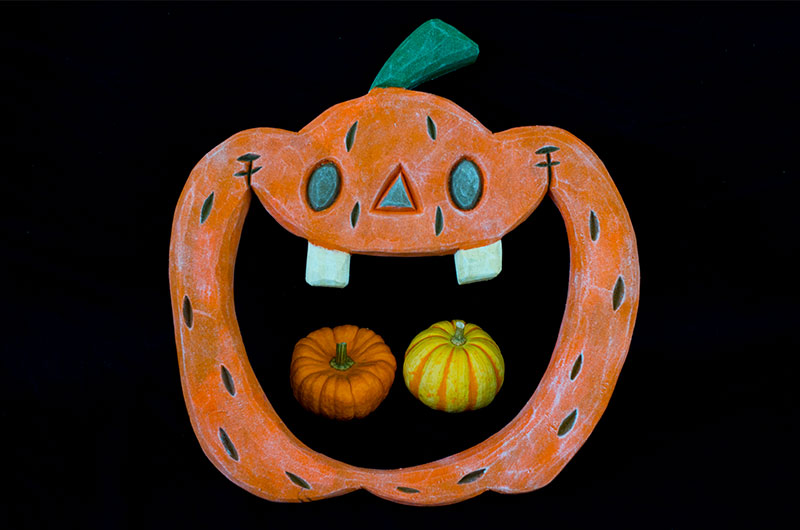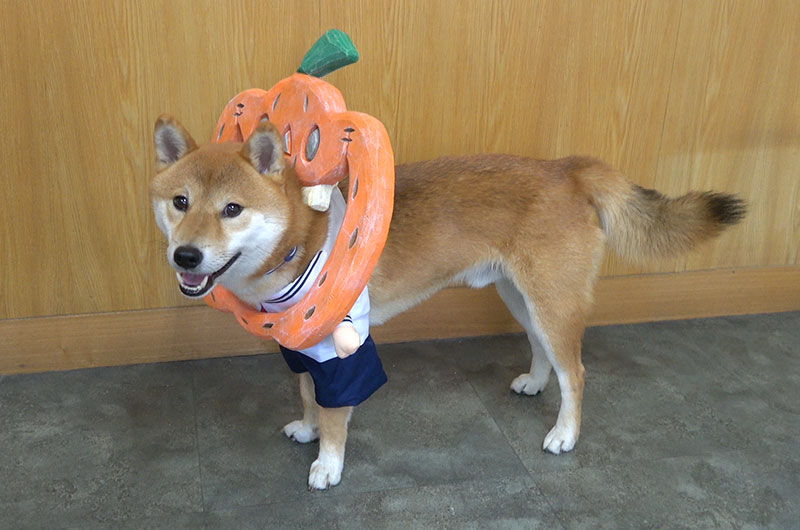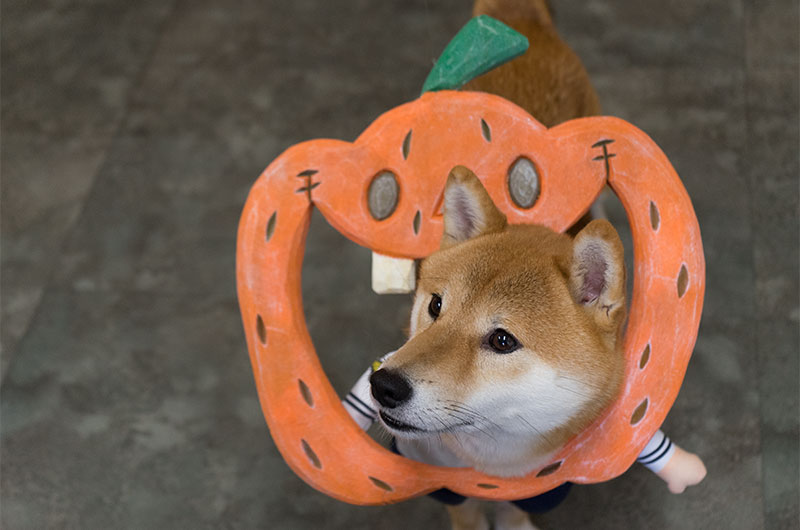 Amo-san surely transformed a lot this year! Thank you, Amo-san!
Here is a behind the scenes video of last year's Halloween.
Side Note: Please be careful of the volume.
For other year's Halloween, please refer to the following articles.
Halloween2017 File22 Halloween and Shiba Inu's Amo-san
Thanks for reading!