The fourth place we would like to introduce is a newly opened restaurant, Ramen Maruki, which opened this March.
(Side Note: We got permission for photography.)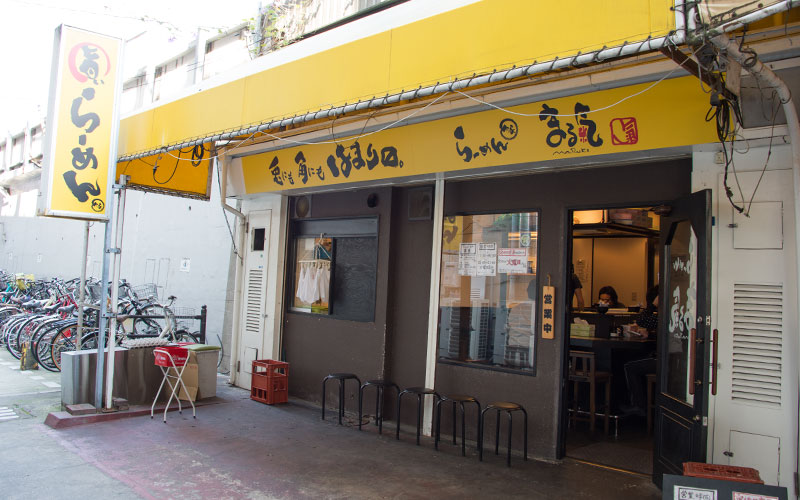 Here is the menu board outside the restaurant.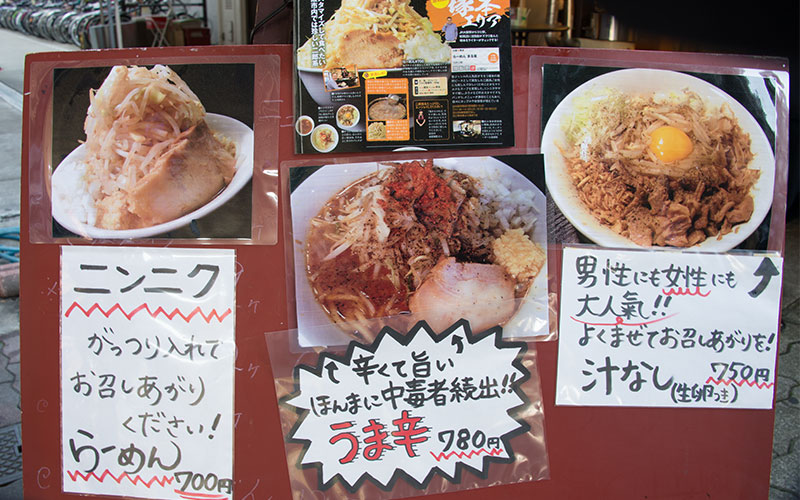 There is a ticket machine right next to the entrance.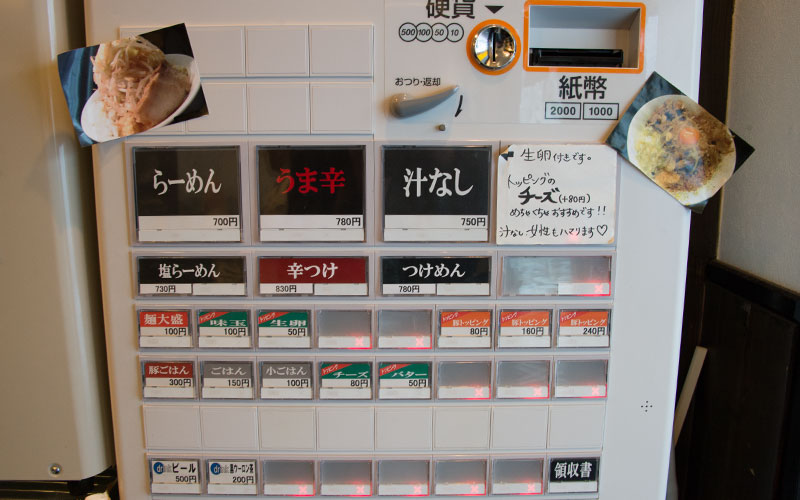 When we entered at 11:30 a.m., there were only two customers at the U-shaped counter table with nine seats. Ten minutes later, lots more came and the restaurant became full before noon.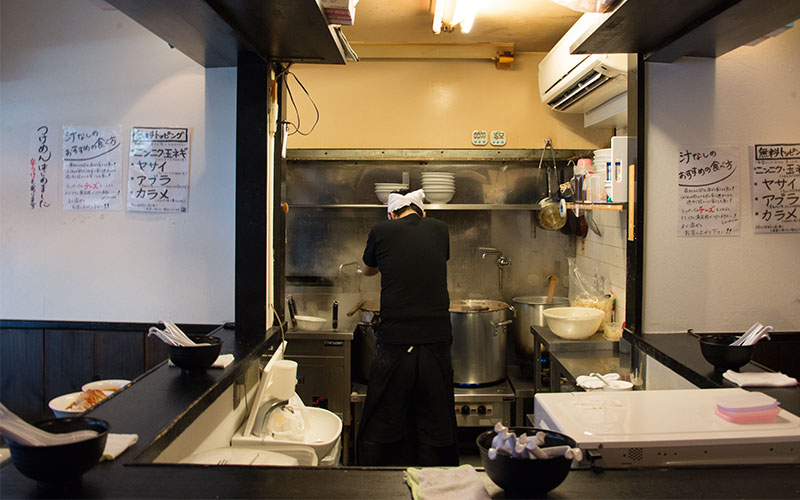 On this day, we ordered ramen, spicy tsukemen (dipping noodle).
Ramen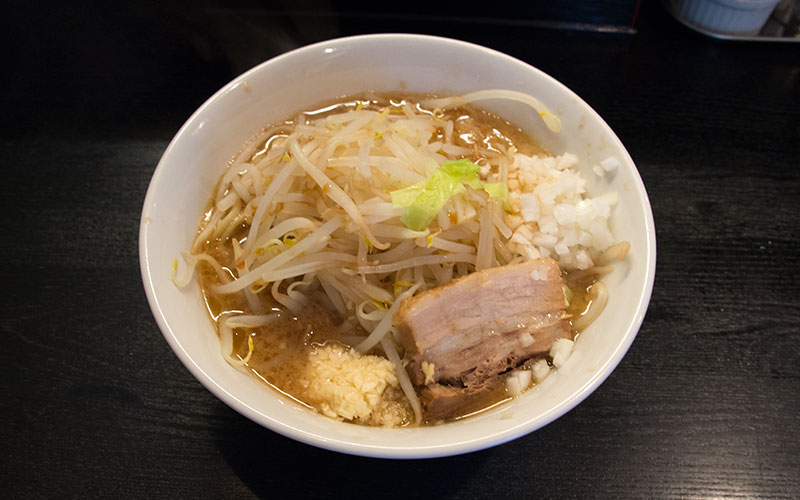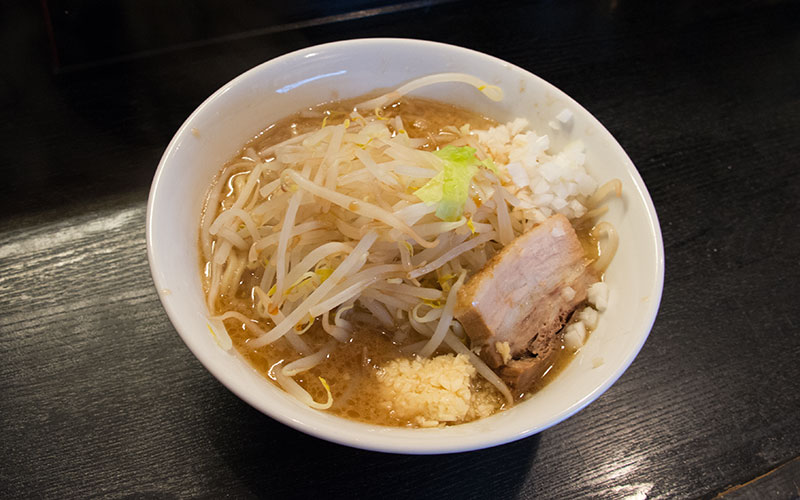 The two hundred fifty gram ramen was thick and had lots of volume. The pork broth was rich and had a great scent. The free toppings are garlic, onions, vegetables, and special sauce, and you can choose to have a thicker broth. It's okay to order less toppings as well. This day, we ordered garlic and onions.
Spicy tsukemen (dipping noodle)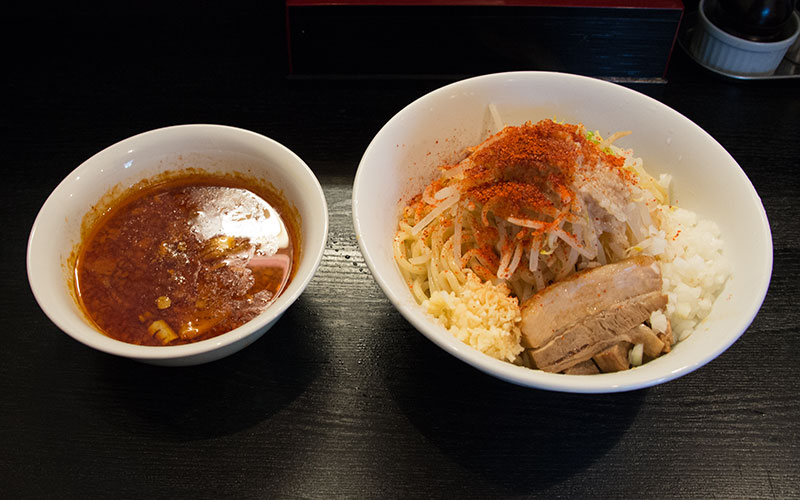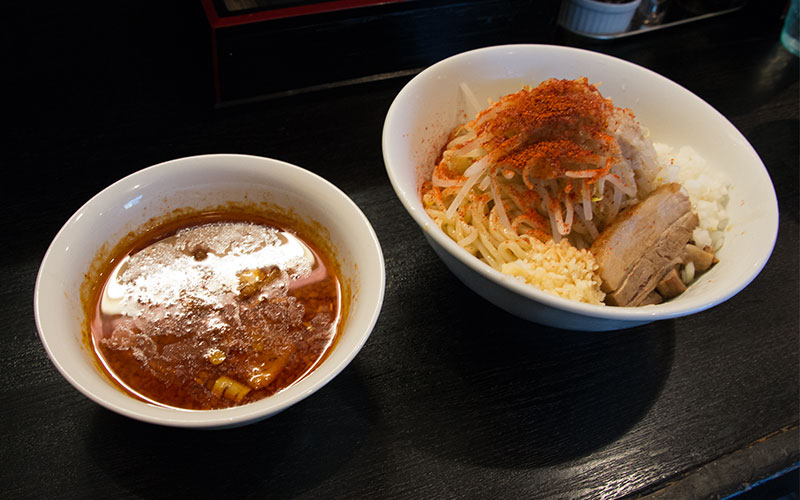 The three hundred gram ramen was also rich and had volume as well. As you can see, this noodle dip is recommended for those who love spicy food. For free toppings, there are garlic, onions, vegetable, and oil, and you can have a thicker soup. Less toppings are okay as well. This time we ordered garlic, onions, and oil.
Pork rice bowl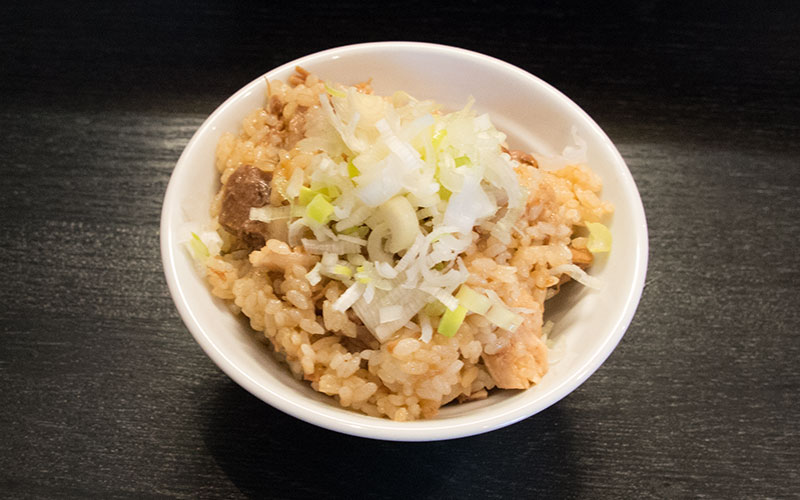 This rice bowl can remove the spiciness from the spicy dip. The white onion was a great match with the rice. This day, we were so full that we didn't need dinner.
Here we have some information and news about this restaurant.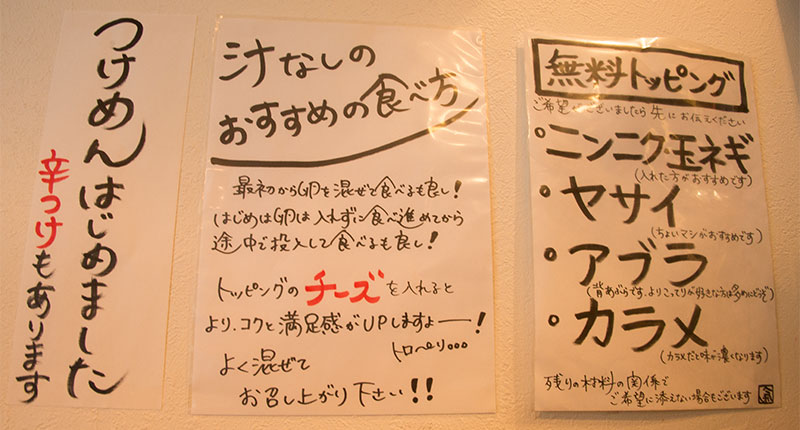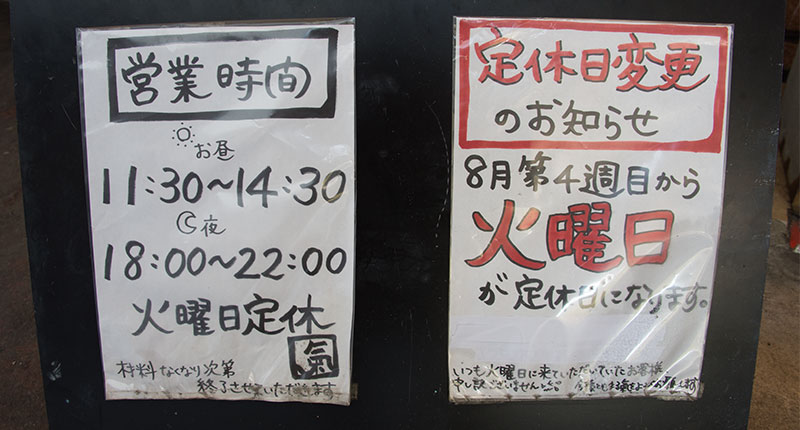 Access
Go fifty meters right from Tsukamoto Station west exit.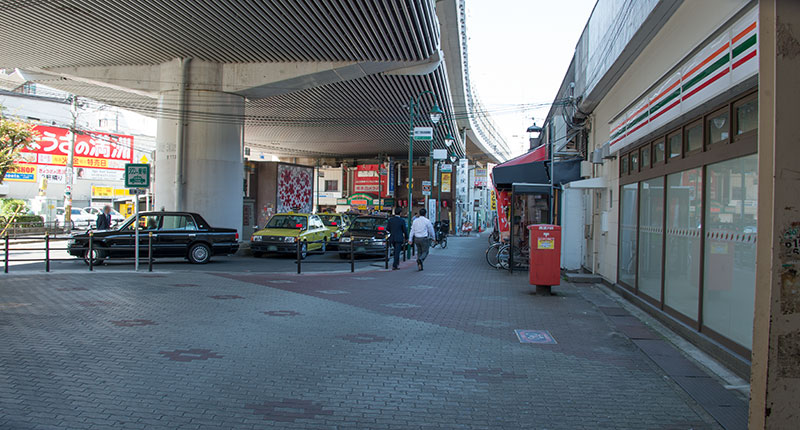 Please stop by! Thanks for reading!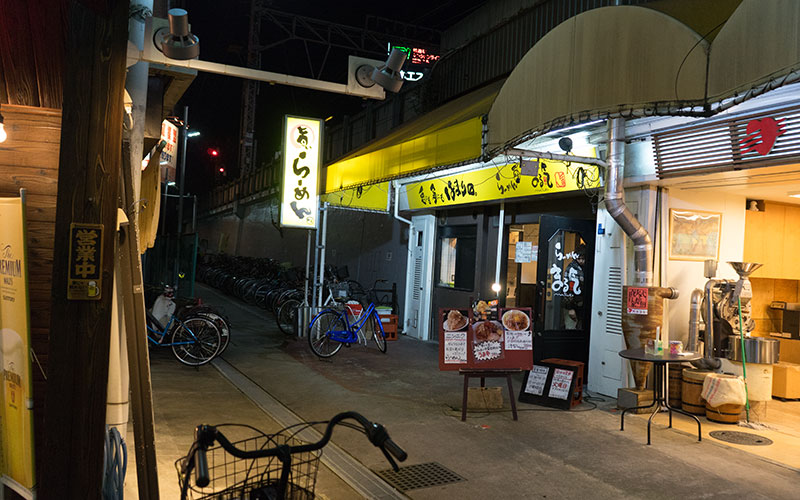 Ramen Maruki Info
Kashiwazato 3-12-31, Nishiyodogawa Ward, Osaka City, Osaka, Japan
Opening Hours:
Lunch= 11:30 a.m. ~ 2:30 p.m.
Dinner= 6 p.m. ~ 10 p.m.
Closes every Tuesdays