Amo-san takes a bath once a month. While many Shiba Inus hate baths, Amo-san loves it when warm water is poured all over him. This is how we wash him!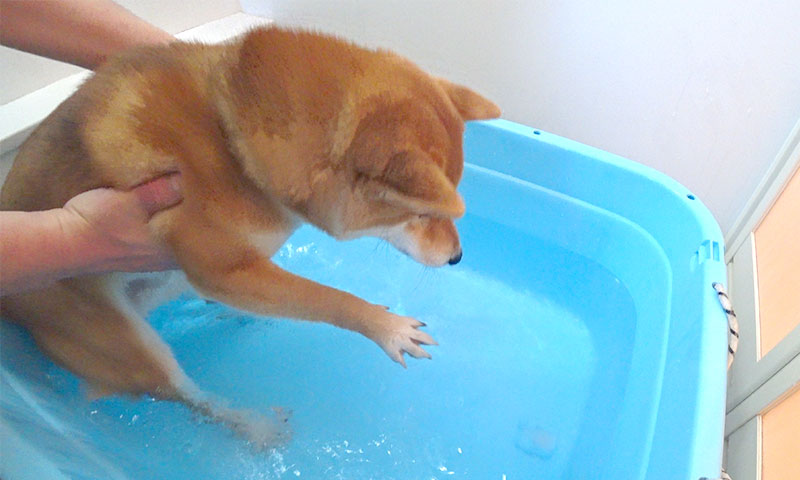 First, you set the water to 38 ~ 39 degrees celsius, and then set Amo-san into the bathtub. He's always nervous at first. This blue bathtub can be purchased at department stores, and water can be drained from the bottom.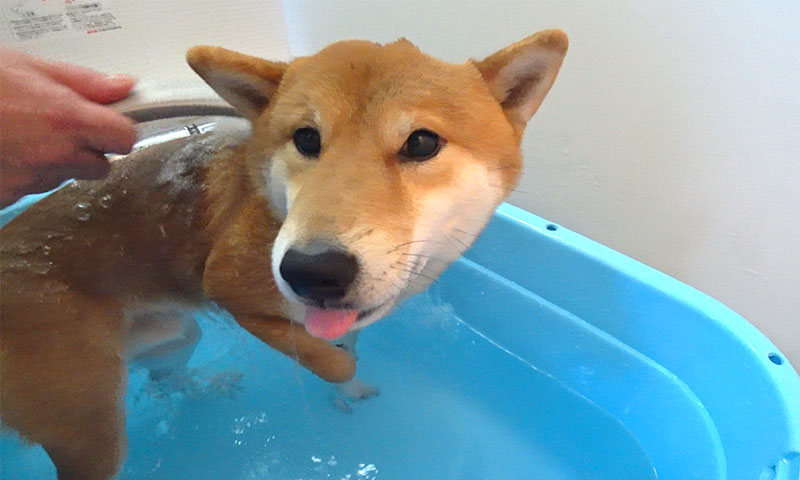 Next, you pour warm water over Amo-san. He's starting to get relaxed.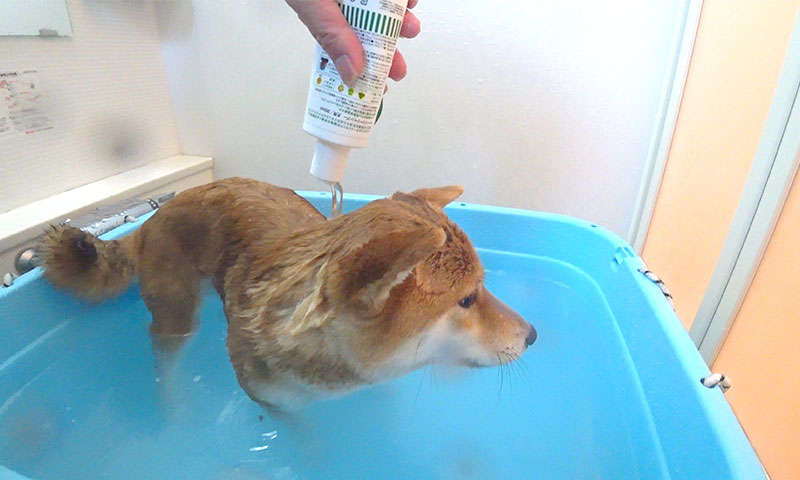 When Amo-san's all wet, that's when the shampoo comes in. We will explain about this shampoo later on. According to the product's website, you pour the shampoo itself or dilute it two to five times thinner. It is recommended to use shampoo twice if a dog is raised outside.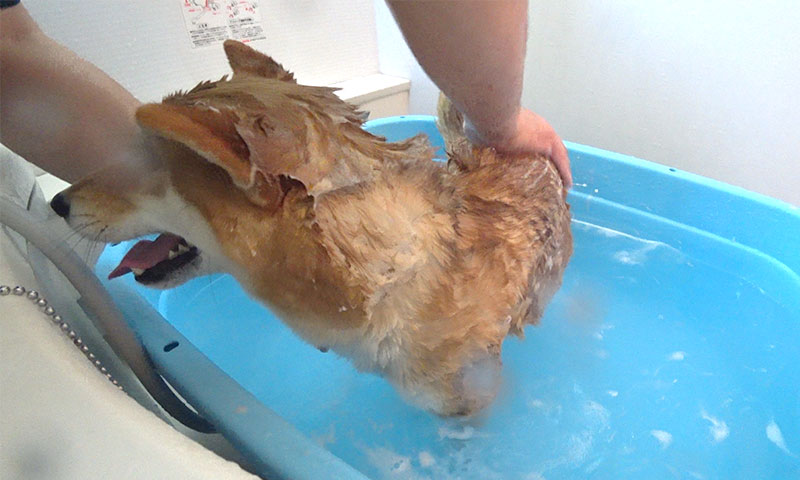 Let's shampoo Amo-san thoroughly!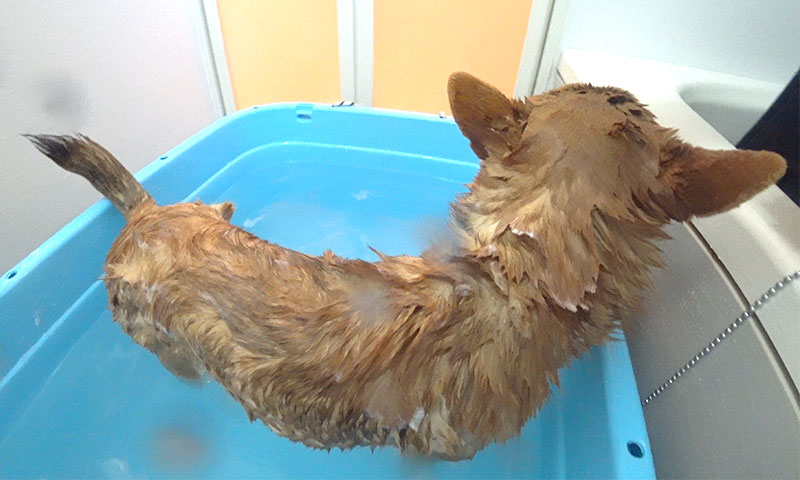 This is Amo-san during shampoo time.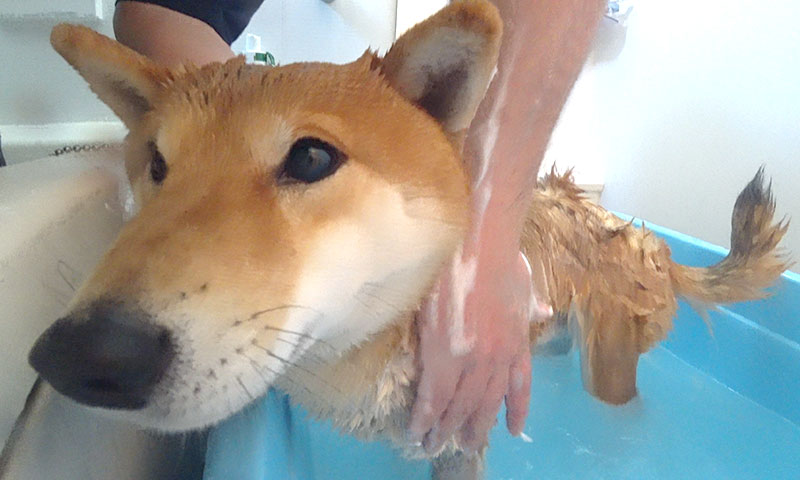 Then, you pull the plug out, and while the water's flowing out, you shampoo Amo-san's chest thoroughly.
Then, you wash his tail.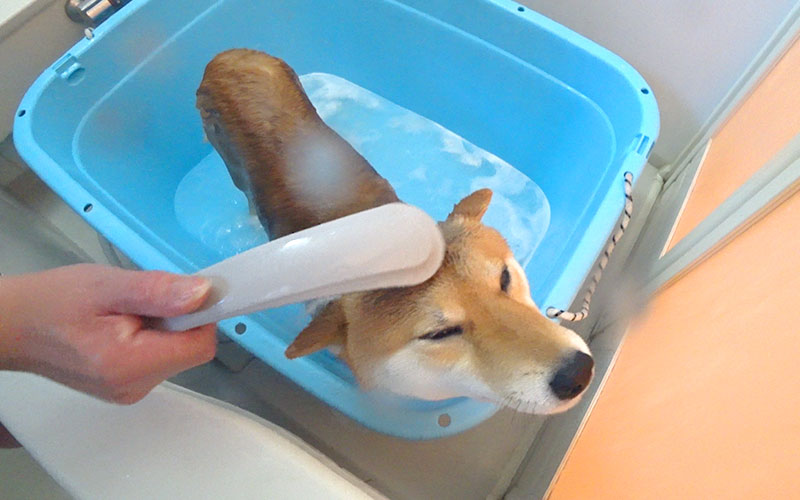 After you're done shampooing his tummy and legs, you rinse off the shampoo.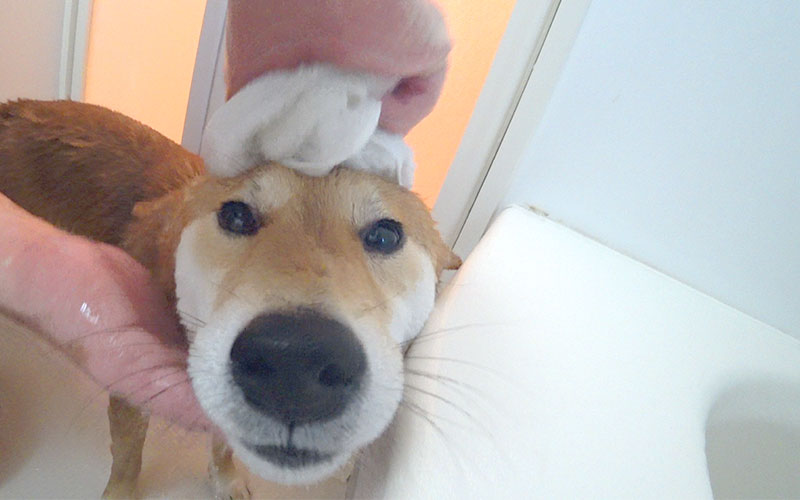 Since we don't want any shampoo or hot water in Amo-san's eyes, we have been wiping his face with a wet towel ever since he was a newborn. If you're stuck with how to wash a dog's face, refer to this article.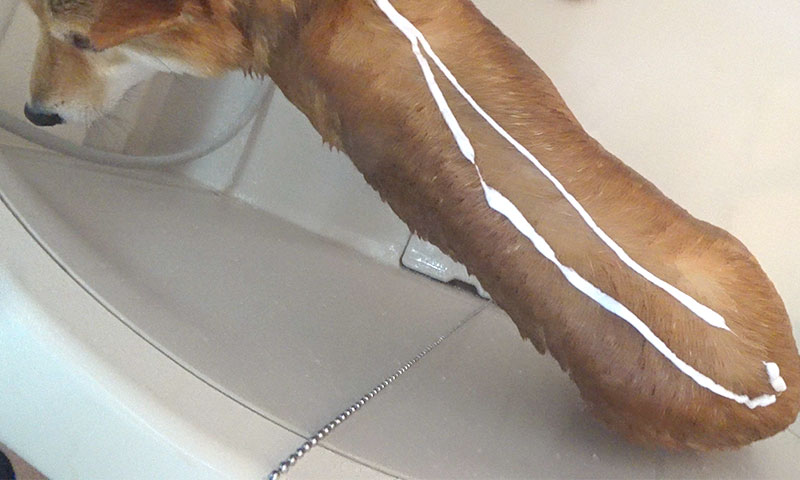 Now, it's conditioning time!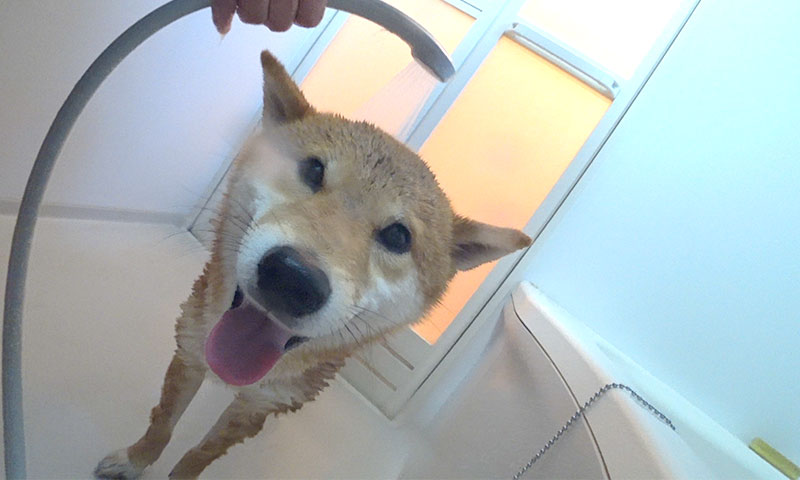 Lastly, you rinse the conditioner off. After you're done with all the showering, you wipe everything and dry Amo-san so he doesn't get a skin disease.
By the way, this is Amo-san's shampoo from a company called APDC. The name is "Tea Tree Shampoo and Conditioner."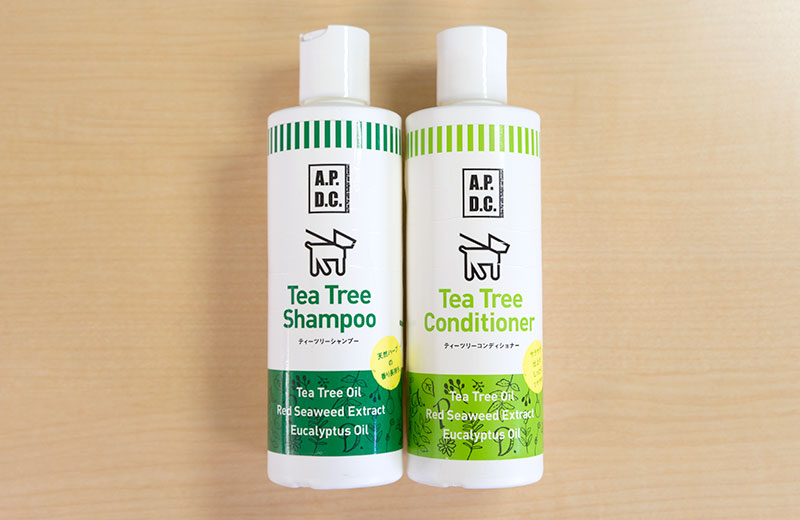 This product is sold by two hundred fifty mililiters, five hundred mililiters, and five liters. The product is from Australia, and it is a co-development product between APDC and a phytochemist. It is made from an Australian evergreen called myrtaceae. Tea tree has been ground to make ointments by the aborigenes since a long time ago.
After washing Amo-san, he smells like a sweet plant. The scent holds up for about two weeks, so it's kind of like perfume. The ingredients and the scent are very rich.
This is a video of Amo-san's bath time. Please take a look!
(Side Note: Please be careful of the volume.)
Amo-san sure does look like a hedgehog when he shakes his body during shower time.
Thanks for reading!