Do you know " The Festival of God Ebisu "? In the Kansai region, everybody knows. This festival is widely known in western Japan, and this is celebrated every 10th of January and nine to eleven days before and after the date for honoring one of the Seven Gods of Luck, Ebisu ( aka Ebessan in Kansai ).
This celebration is by means of wishing for business prosperity, and if you go to the shrine, there are lots of lucky charms ( there are Kodakara and Kicchou that you apply on bamboos and rakes ), and the decorated bamboos are called Fukuzasa. There are also decorated rakes as well. When worshippers bring home these lucky charms, God brings divine virtues to them. We decorate our company with the charms for the whole year annually.
After our company had been first established in Amagasaki City, we had been collecting bamboos from shrines of Toyonaka since we had a business unit in Toyonaka, but this year, we went to the Sumiyoshi Shrine mentioned in the previous article.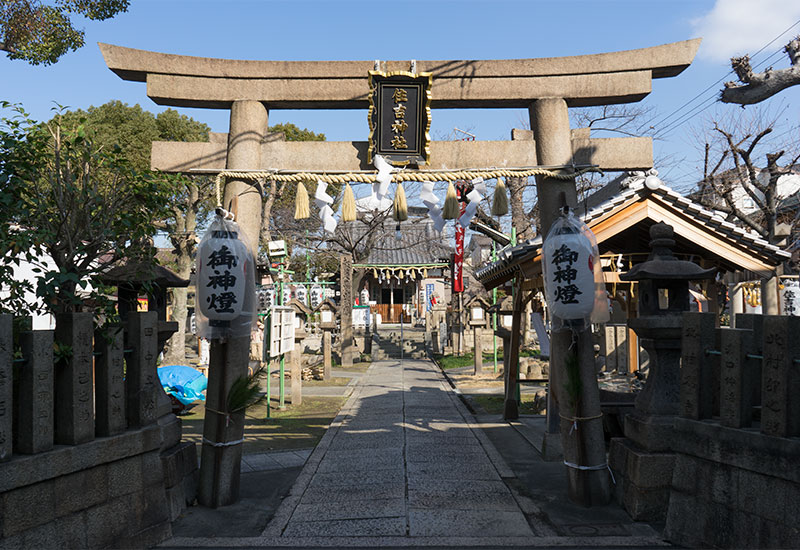 When we went on January 10th, there was a huge flag, and it looked nice with the horse statue next to the flag.
This horse is called the jinme, and it is said that the God will ride on it and come down to earth.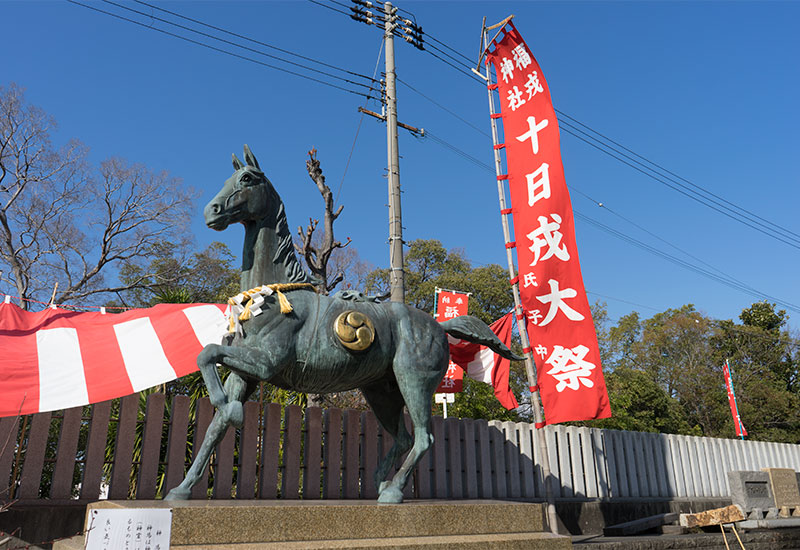 This year, we got three lucky charms! Doesn't it look lively with the straw bag, huge coins, and sea breams?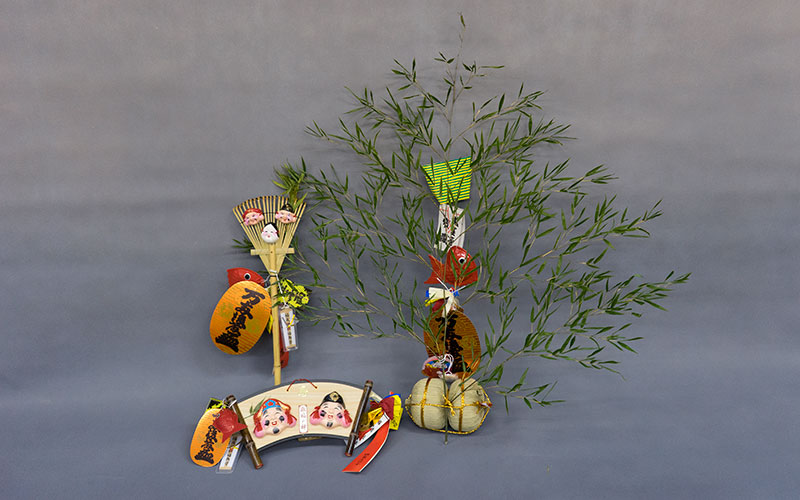 If we put them together, the charms got even livelier! However, this doesn't show you how big it is, so…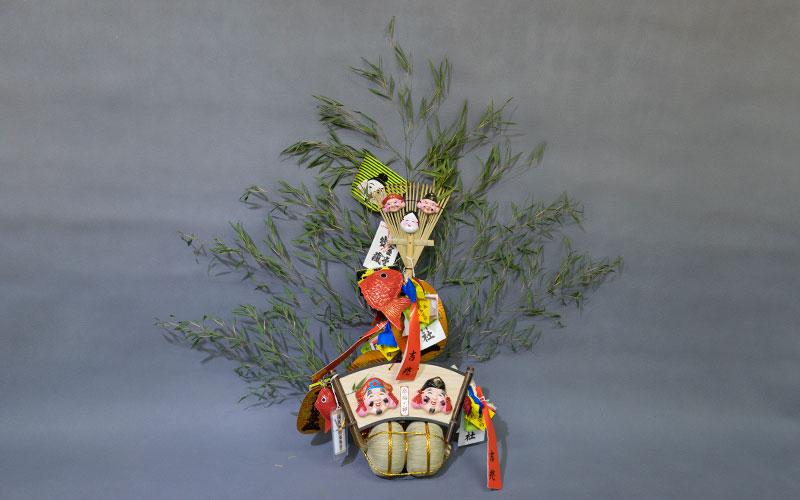 We had Amo-san stand next to the charms! That's how huge it is!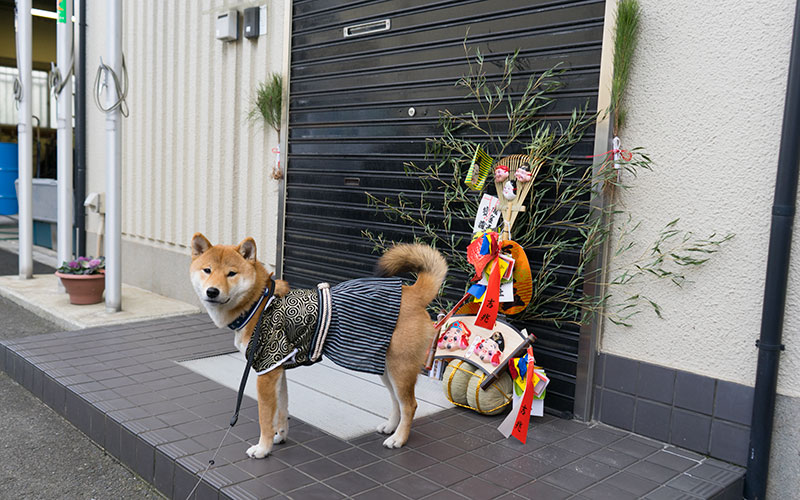 By the way, we took this picture at the front door of our company! Here is the picture with the shimenawa.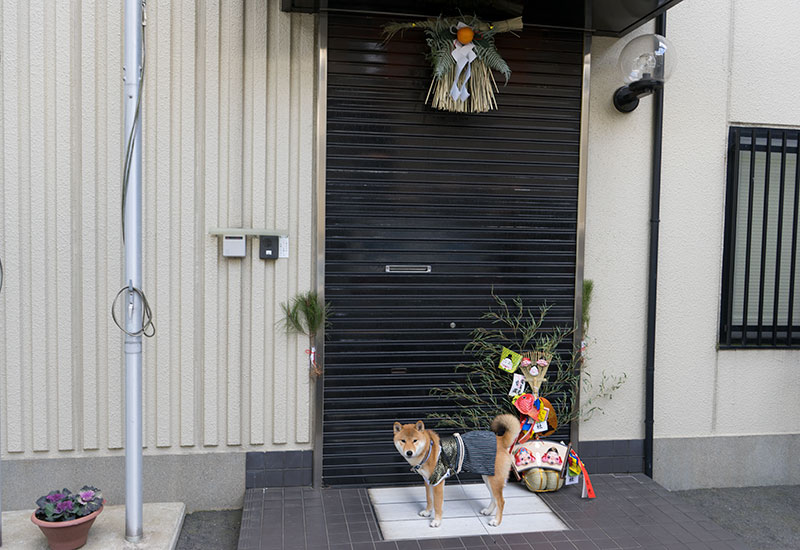 In addition, the picture taking was over, so we put the Fukuzasa and the decorated rake next to the household divine altar. Okay, so far, we went praying on the New Year's, and then we went to the Ebisu Festival, now let's get back to work!
Thank you again for visiting this blog, since it's recently cold, please do be careful.