It's time for the Naniwa Yodogawa Fireworks!
This year, it was held in August 5th.
Some of our employees watched the performance from their homes, and some watched from our company rooftop. Some watched from the riverbed near Himejima Station, and there were some who didn't even care about fireworks at all! As for me, I love fireworks, so I went all the way to the venue! ( It's not that far away since it's a walking distance. ) This time, I got a ticket for a sponsored toll seat!
If you hear about the fireworks entertainment, you may worry about the whole crowd, but as of 5 p.m., it wasn't that crowded and I had no problem waiting in line at all.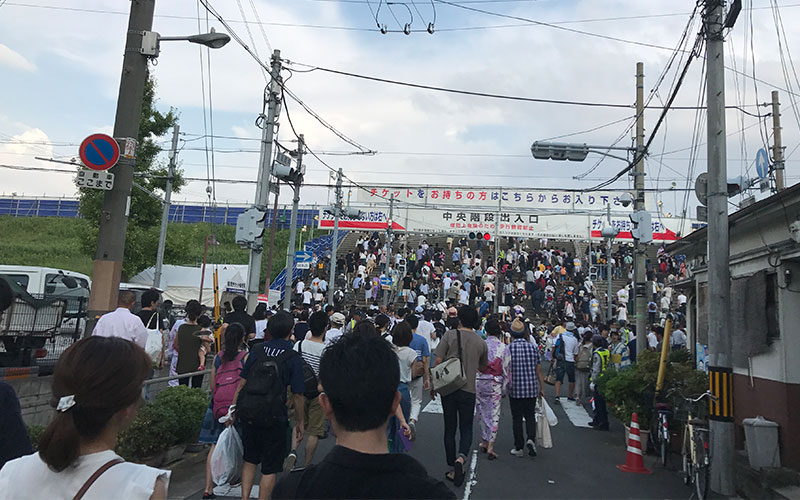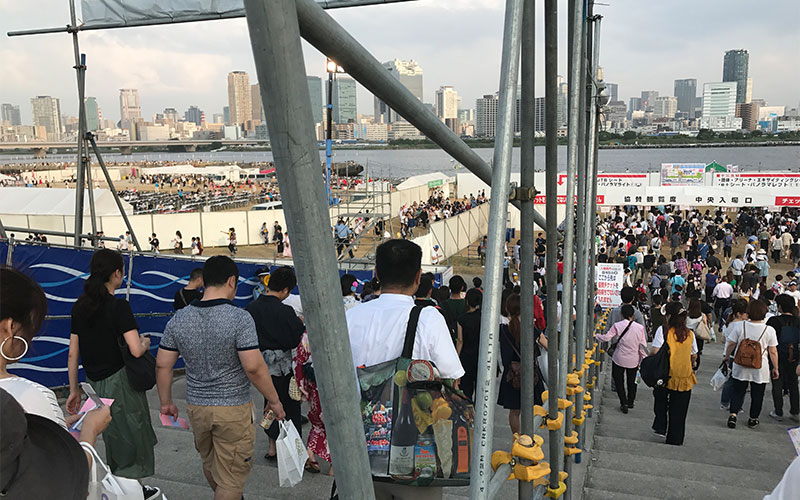 This is the picture of the crowd at 6 p.m.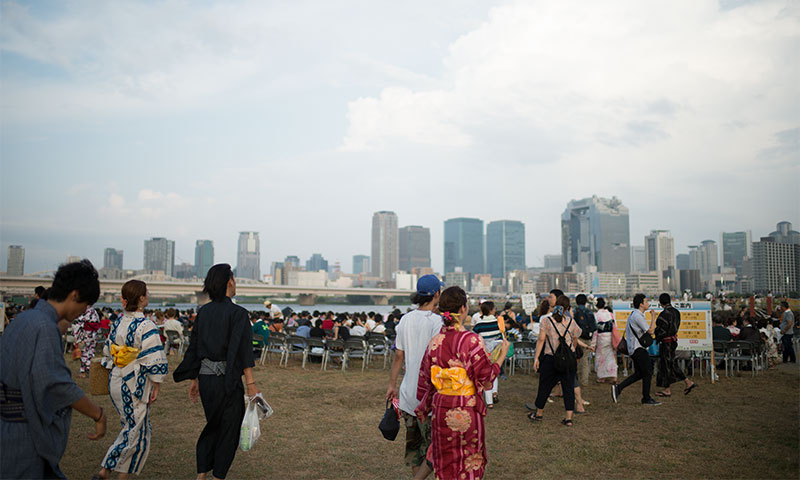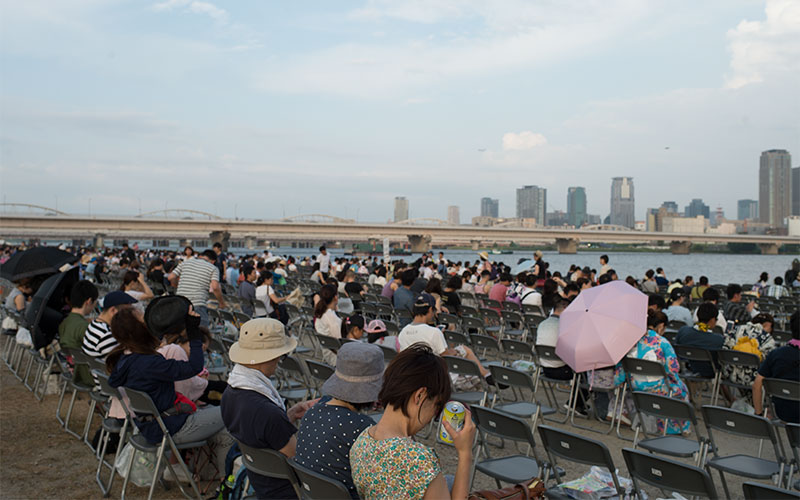 The ticket I bought, "Natsu Pia Seat A" was for reserved seats, so it was easy for me to save a seat for myself!
At the venue, there were only beverages, so it's better to bring your own food with you.
There were restrooms on the right hand side if you walk towards the river, and the restrooms weren't that crowded. However, the ladies' restroom were in a line, so we need to be careful for next year.
In addition, there were smoking areas right next to the restrooms, so that may be convenient for people who smoke.
At 7:30 p.m., which was after the two hour live performance from Hana*Hana, the fireworks was almost ready to begin.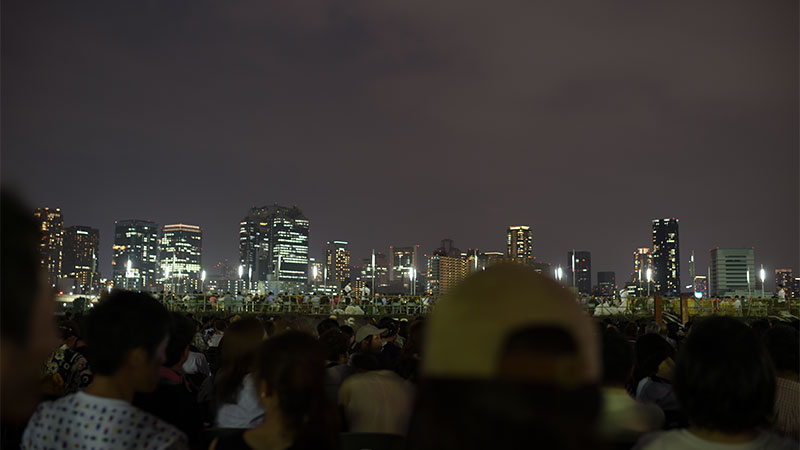 At 7:40 p.m., the beautiful fireworks started illuminating the night.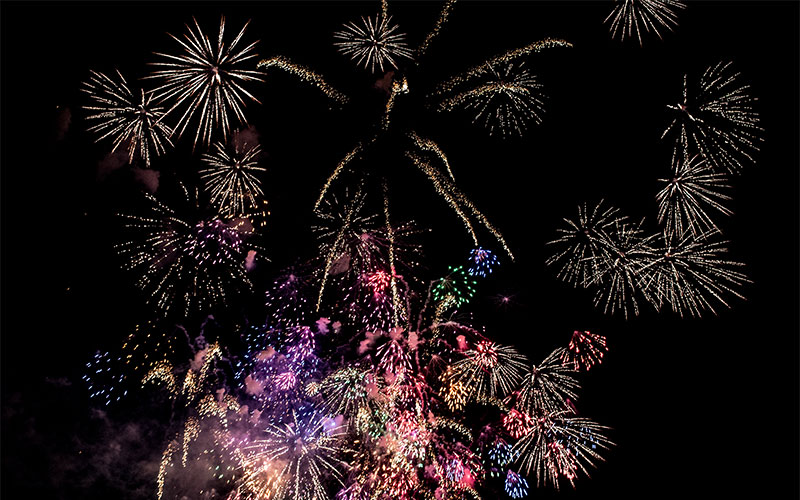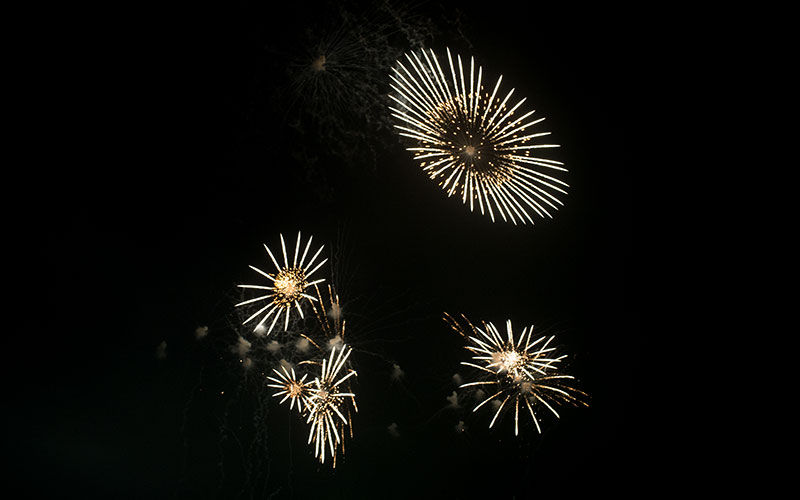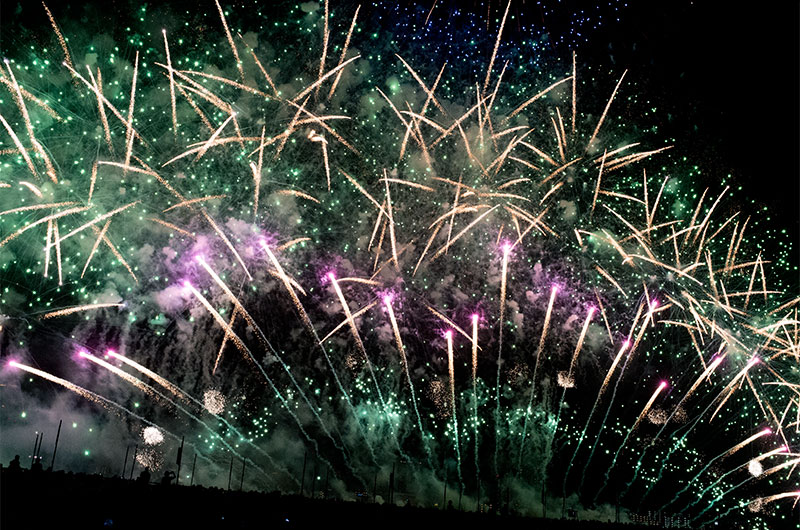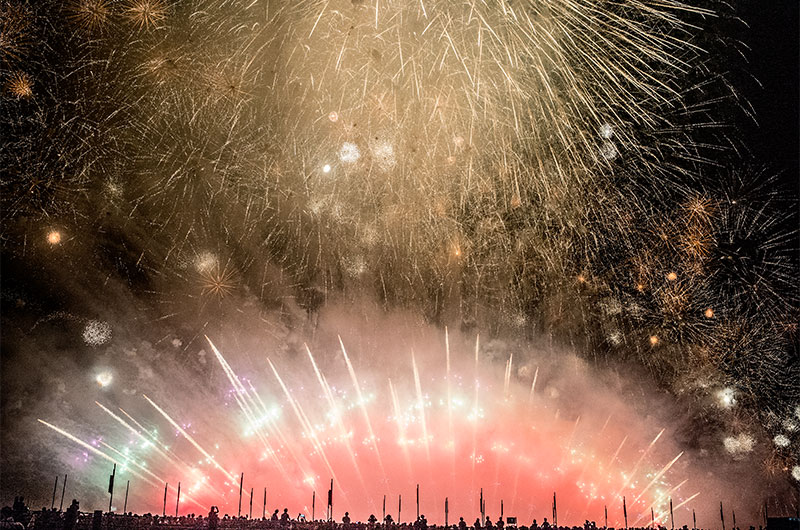 It was my very first time to see the magnificent fireworks up this close!
After the fireworks ended, the venue was crowded. On the contrary, I got home safely thanks to the guidance from the staffs.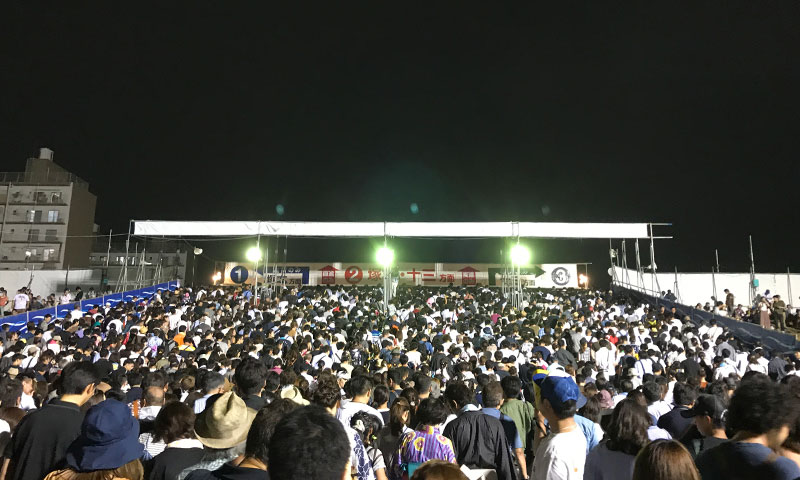 The look of things at 9 p.m.
Our seats were in Juso, so luckily we didn't have any rain, but it seemed that Tsukamoto, Himejima, and Fuku had severe rain five minutes before the fireworks started.
Here is the video of the fireworks. Please take a look.
(Side Note: Please be careful of the volume.)
Taken at the venue (There are sounds that are cut)
Taken from our company rooftop.
Thank you for reading!